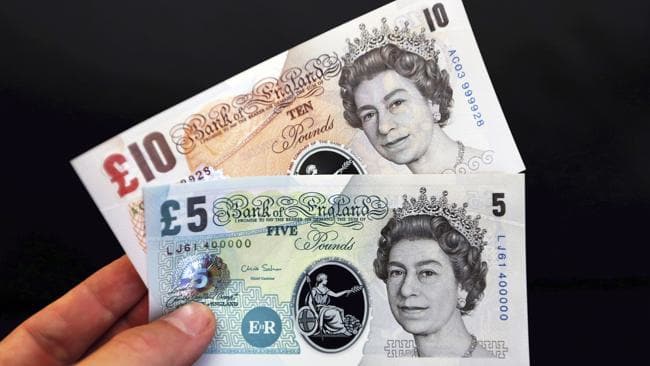 LONDON: The pound rose above $1.29 on Thursday after a show of support for British Prime Minister Theresa May from her Conservative Party dampened fears of an immediate leadership challenge over her Brexit strategy.
The prospect of politics scuppering a divorce deal between Britain and the European Union has weakened sterling in recent days and on Wednesday the currency sank to a seven-week low versus the dollar.
However, the lack of voices openly defying May as she addressed Conservative lawmakers on Wednesday evening staved off speculation that she could soon be toppled.
At 0815 GMT sterling traded up 0.2 percent at $1.29 and flat against the euro at 88.36 pence.
Still, investors said that with just over five months until Britain exits the EU the chances of a no-deal Brexit were mounting and with it the prospect of further sterling losses.
Disagreement over a fallback plan for the border between the British province of Northern Ireland and EU member state Ireland is the major sticking point in the Brexit talks.
Sterling briefly gained half a percent against the dollar and euro on Tuesday after a media report that the EU could offer May a UK-wide customs union to clinch a Brexit deal.