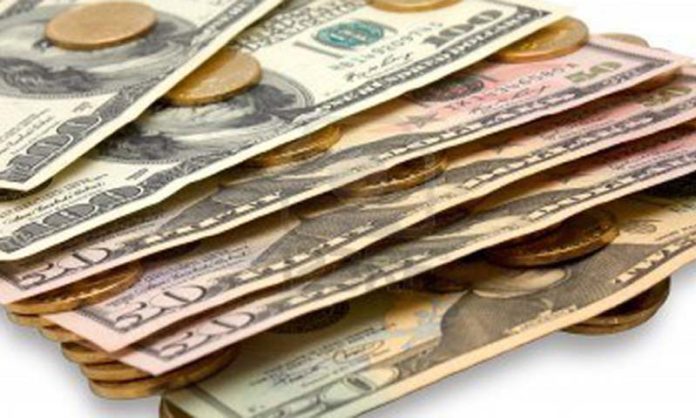 ISLAMABAD: Pakistan is expected to receive remittances worth a record $22 billion in financial year 2018-19, as the government has offered an incentive package to overseas workers to attract more money through official banking channels.
Analysts said remittances from more than 8 million overseas Pakistanis are likely to post double-digit growth over $19.62 billion received in 2017-18. The country received remittances worth $19.91 billion, an all-time high, in 2015-16.
According to a news report, latest data from the State Bank of Pakistan (central bank) showed that remittances rose 13.14 per cent in the first quarter of fiscal year 2018-19 as overseas workers remitted a record $5.42 billion during July-September 2018 compared to $4.79 billion in the same period last year.
The country is expected to receive $22.19 billion worth of remittances if the similar trend continues in the remaining three quarters, experts said.
Prime Minister Imran Khan in a recent tweet expressed his willingness to facilitate overseas Pakistanis to boost remittance inflows up to $40 billion in coming years.
"Insha Allah by removing hindrances, we will be able to increase remittance flows from $20 billion to at least $30 billion and perhaps even $40 billion through banking channels," Khan's tweet said.
Meanwhile, the central bank's latest data showed that overseas workers in the UAE remitted 10.95 per cent more in July-September 2018 quarter by sending $1.19 billion as against $1.07 billion in the same quarter last year. Overseas Pakistanis residing in Dubai remitted $836.85 million during the quarter compared to $815.83 million in the same period last year.
The central bank's data showed that remittances from the UAE surged by 39.36 per cent in the past 5 years as Pakistani expats sent $4.33 billion in 2017-18 compared to $3.1 billion in financial year 2013-14. Pakistanis workers in Dubai remitted a record $3.17 billion in 2017-18 as against $1.55 billion in 2013-14, reflecting a 104.73 per cent growth in past 5 years.
Overseas Pakistanis will play a key role in stabilising the national economy by sending more remittances to their homeland following an incentive package announced by the new government led by Imran Khan, according to an analyst.
Last week, Prime Minister Imran Khan approved several incentives for overseas Pakistanis to attract more remittances through official banking channels to boost dwindling foreign exchange reserves, which fell below $8 billion mark to $7.82 billion on October 19.
As per details, the government will pay an incentive or Rs2 (100 per cent increase) for the use of mobile wallet on each transaction of $1 remittance as airtime. Foreign exchange companies and banks that bring in 15 per cent more remittances than the previous financial year, will also get an incentive of Rs1 against each $1 incremental remittance transaction.
In addition to the incentives, the experts said devaluation of the rupee in the past 10 months would also encourage overseas workers to send more money to the country.
Former chief economist Dr Pervez Tahir said the rupee depreciation will encourage remittances as one dollar would exchange for more rupees than before.
"The IMF programme is likely to restore confidence in the market. The exchange rate fluctuations will reduce significantly. Where the parity settles down is anybody's guess," he added.
EFG Hermes Pakistan former chief executive Muzzammil Aslam said the flow of remittances may not tick up from the Middle East countries due to slowdown. "We may see a push from the US due to a stronger dollar. The remittances likely to grow within 5 per cent of last year level."
With the depreciation of the rupee, the senior economist said the gap between the official interbank and open market rate narrows down to Rs1.5-2 from Rs5.
"This will channelise more remittances through official channel. People, who are already anticipating the devaluation may now remit and keep their proceeds at an attractive rupee deposit at 8.5 per cent per annum," Aslam added.
Forex Association of Pakistan President Malik Bostan echoed similar views and said overseas Pakistanis are expected to send more money this year that will help stabilise the economy. He paid rich tribute to overseas Pakistanis for sending $20 billion remittances on average annually and said the government should take serious measures to solve their problems and attract more money through legal channels.
To a question, he said the outlook for the rupee remains positive after securing timely help from friendly countries.
"Financial assistance from friendly countries such as Saudi Arabia, the UAE and China will help Pakistan acquire IMF loan at better terms and avoid stringent conditions," Bostan said.
He said the government will have to take difficult decisions to put the economy on right track, adding that long-term policies are required to build-up foreign exchange reserves, reduce $60 billion of imports and increase stagnant exports from the present $20 billion level.