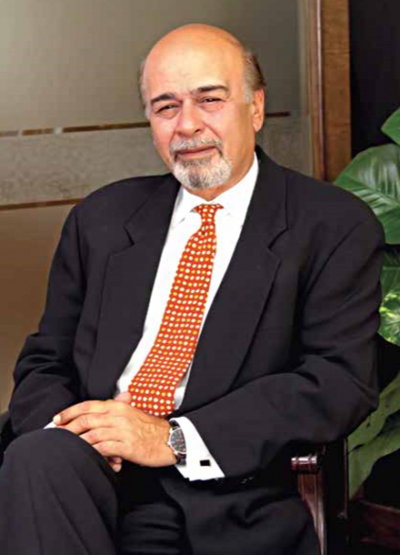 ISLAMABAD: The Bank of Punjab (BoP) President Naeemuddin Khan on Friday resigned from his post a month before the expiry of his term, as the government is contemplating to appoint a Citi banker to the post of president at National Bank of Pakistan (NBP).
Mr Khan who had been at the helm of affairs since the last decade had overseen the turnaround of BOP from the brink of bankruptcy and converted it into a profitable entity.
According to State Bank of Pakistan regulations, Mr Khan will serve a one-month notice and vacate his post two weeks before his extended term concludes on December 19th, 2018.
On Friday, Finance Minister Asad Umar took interviews of shortlisted candidates for the position of president at NBP and majority of them had worked at the Citibank previously, according to reports.
And other people on the interviewing panel include Adviser on Institutional Reforms Dr Ishrat Hussain and PM's Adviser on Commerce and Industry Razak Dawood.
Also, the finance minister has short-listed candidates for the posts of commissioners of the Securities and Exchange Commission of Pakistan (SECP) and members of the Competition Commission of Pakistan (CCP).
The process of concluding the candidates for appointment as SECP commissioners, CCP members and NBP president are expected to be done by Tuesday, said Umar.
Affidavits have been taken from shortlisted nominees for positions of SECP commissioners, NBP president and CCP members regarding their nationality, previous conduct and court cases, as per sources in the finance ministry.
The sources added the candidates have been requested to share their nationality, court cases and previous conduct to ensure honest and professional people are selected.
Atif Bukhari, Nadeem Lodhi, Arif Usmani, Wajahat Hussain and Javed Kureishi were shortlisted for the post of NBP president.
However, Atif Bukhari dropped from the list since he had recently given up his Pakistani passport for an Austrian nationality, the sources said.
Mr Kureishi has previously served as Asia's head at Citigroup and also been a CEO of a business in the Middle East till 2010 and also worked as the country officer of the Czech Republic at Citigroup.
And Mr Usmani has been serving at Mashreq Bank and his previous experience includes stints as global head of wholesale banking at Abu Dhabi Islamic Bank PJSC, managing director and country officer of Citibank NA Pakistan.
Mr Lodhi is currently serving as CEO at Citibank NA operations in Pakistan since April 2012 and has previously worked at Abraaj Capital and served as head of business in Sub-Saharan Africa there.
According to sources, Mr Usmani and Mr Lodhi are the favourites for the post of NBP president.