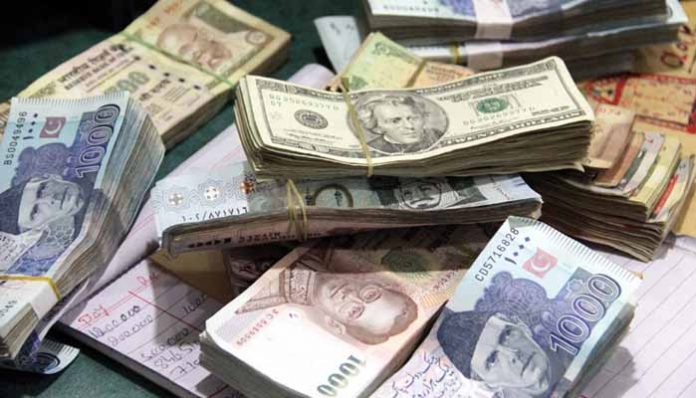 KARACHI: The rupee staged a modest recovery of around 1% or Rs1.87 against the dollar in the inter-bank market on Monday, closing at Rs137.84, said the State Bank of Pakistan.
According to a banker who declined to be named said the rupee had nosedived against the dollar on Friday due to one of the banks' requesting a big payment, reports Express Tribune.
And another bank official said this could have been an oil import payment, debt repayment or the State Bank of Pakistan itself had procured dollars to enhance the country's foreign exchange reserves.
The bank official added a majority of the players in the inter-bank market are not aware of who is selling and buying and for what reasons, normally oil import payments tend to be made in the last days of every month.
But the bank officials firmly believed that SBP had intervened in the inter-bank market and the rupee's recovery against the dollar was artificial and short-lived.
Moreover, the officials highlighted the government was mulling mechanism on how to operate the inter-bank market; whether should it be operated in a controlled manner or it is a free market where inter-bank players are responsible for deciding the rupee-dollar parity as per greenback supply and demand.