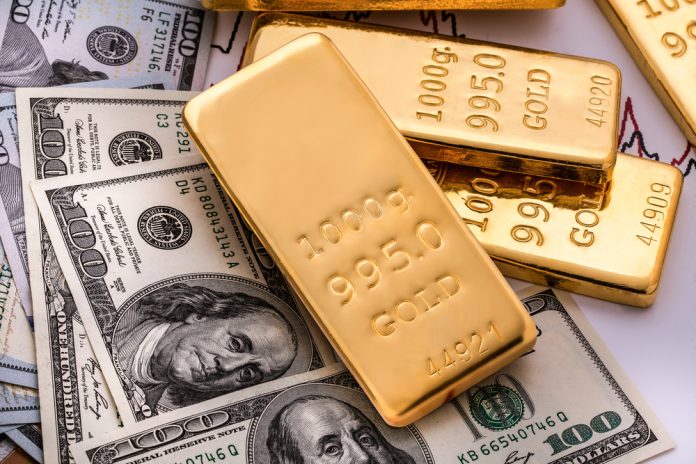 BENGALURU: Gold prices fell on Friday and were on track to mark their biggest weekly decline in five weeks due to a firmer dollar, as investor focus shifted towards an expected U.S. interest rate hike next week.
Spot gold was 0.4 percent lower at $1,237.65 per ounce as of 0747 GMT.
Earlier in the session, prices hit their lowest level since Dec. 6 at $1,236.80.
The metal is down about 0.6 percent so far for the week.
U.S. gold futures were down 0.3 percent at $1,244.2 per ounce.
The dollar index, which measures the greenback against a basket of six major currencies, was up about 0.2 percent.
The U.S. central bank is widely expected to raise interest rates at its Dec. 18-19 meeting, its fourth rate hike this year, though greater focus will centre on the policy outlook for 2019, over which there is more uncertainty.
Lower interest rates reduce the opportunity cost of holding bullion and weigh on the dollar.
Among other precious metals, spot palladium was down nearly 1 percent at $1,248.99 per ounce, having hit an all-time high of $1,269.25 in the previous session. The metal was on track to mark the third week of gains with prices up over 1. 3 percent so far.
Silver fell 1 percent to $14.61 per ounce and was up about 0.3 percent for the week.
Platinum was steady at $792.90 per ounce and was set to post a weekly gain after declining for five weeks.