All young men grow up with some passions. For some its sports, for others it's travelling. And then there are some who love cars. While some of us are able to keep that love alive, others lose it mostly to financial distractions and sometimes simply because it is considered inconsistent with societal ideals of how successful individuals should think.
That was not the case with Abuzar Bokhari, the founder and CEO of the only Porsche dealership in Pakistan, based in Lahore, who was able to keep his passion for cars alive even though he spent most of his professional life in textiles and consulting, and eventually managed to comfortably retire to this original passion. In the words of Bokhari, his ardent love for cars came from his father, a car enthusiast.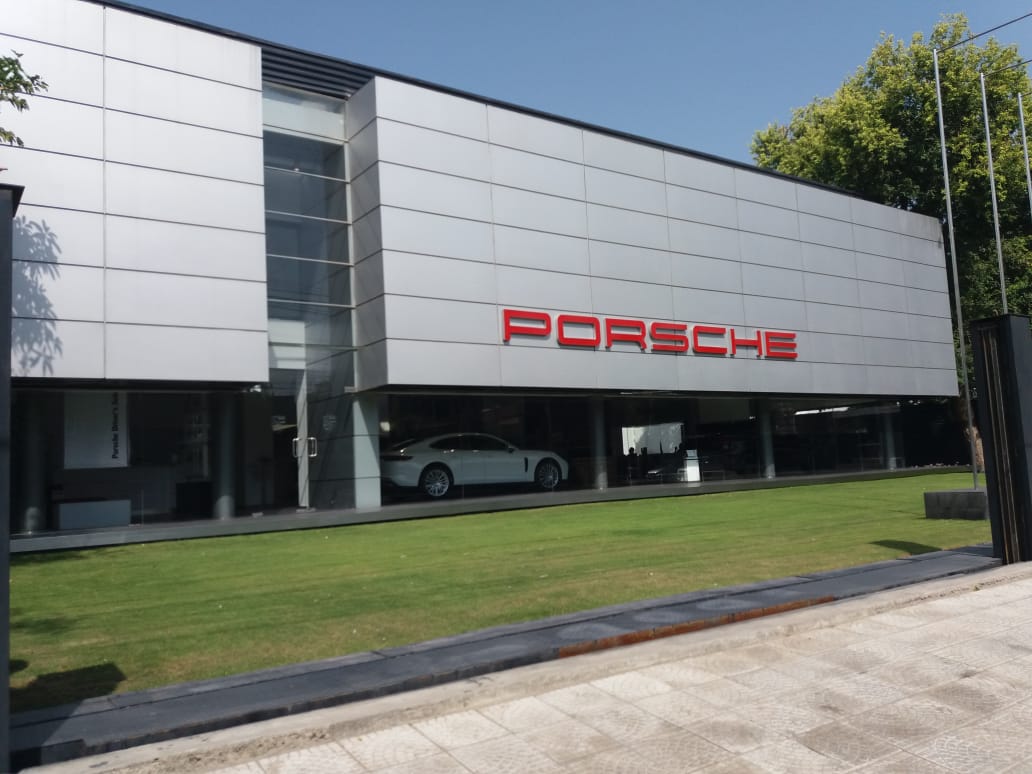 "My grandfather was also a car lover so growing up between people who loved cars, it was an easy passion to follow," Bokhari told Profit as he sat in his chic office which displayed many accolades that Porsche Pakistan bagged.
Porsche presence in Pakistan was provisionally launched in 2006 and then formally launched in 2008. Since then, it has been in successful operation and has grown significantly. Bokhari credited the Musharraf Administration for its 'very smart' policies to allow them to raise a brand like Porsche in Pakistan and make it successful and commercially viable.
Initially, Bokhari started off with two partners but continued alone with the venture when Porsche formally entered the Pakistani market. Bokhari was able to win the dealership over established businesses that were also vying to bring Porsche in Pakistan under their banner. "The reason I was able to win over others was because I was passionate about cars. That made me stand out I think," Bokhari said in his thick voice.
Porsche: an ideology
Driving has been a part of human existence for well over a century. Porsche has been in existence a little over 70 years, but Dr Ferdinand Porsche, who came up with the company, was associated with the industry from the early onset of motorcars. In fact, the first electric–hybrid car was built by Dr Porsche by the turn of the 20th century. According to Bokhari, the brand Porsche categorises itself to be a performance and lifestyle car manufacturer instead of luxury ones.
"We don't consider ourselves to be luxury car manufacturers. Porsche is a way of approaching life from a point of excellence. Around luxury car manufacturers like Bentley and Rolls Royce and perhaps Mercedes also, our niche and classification are in the performance luxury segment. And globally, Porsche is a brand for entrepreneurs. It is about a mindset demanding and expecting more from life in general. So, it is about achieving personal expectations. More simply it's a reward that a successful person gives himself," Bokhari told Profit.
He elaborated that Porsche does not present itself in a flashy manner like some of its competitors, or perceived competitors, in the industry present themselves from a sports car point of view.

"We are a sports car manufacturer. Porsche only makes sports cars, whichever category of the vehicle they may be. Any type of vehicle can be a sports car and Porsche has proven that through excellence in engineering that a two-door coupé, which is perceived to be a sports car, is not the only way a sports car can exist. That is the niche Porsche operates in. It is for those who want an excellent life."
The Pakistani market
Car production in Pakistan has been lacklustre because the auto industry in the country is heavily import-oriented. An effort was made to reform the policy defining the automobile industry under the Nawaz Administration and an Auto Development Policy (ADP) was formulated for the period 2016-2021 to lower the entry threshold for new investment, create enabling tariff for the development of the automotive sector and rationalise automobile import policy.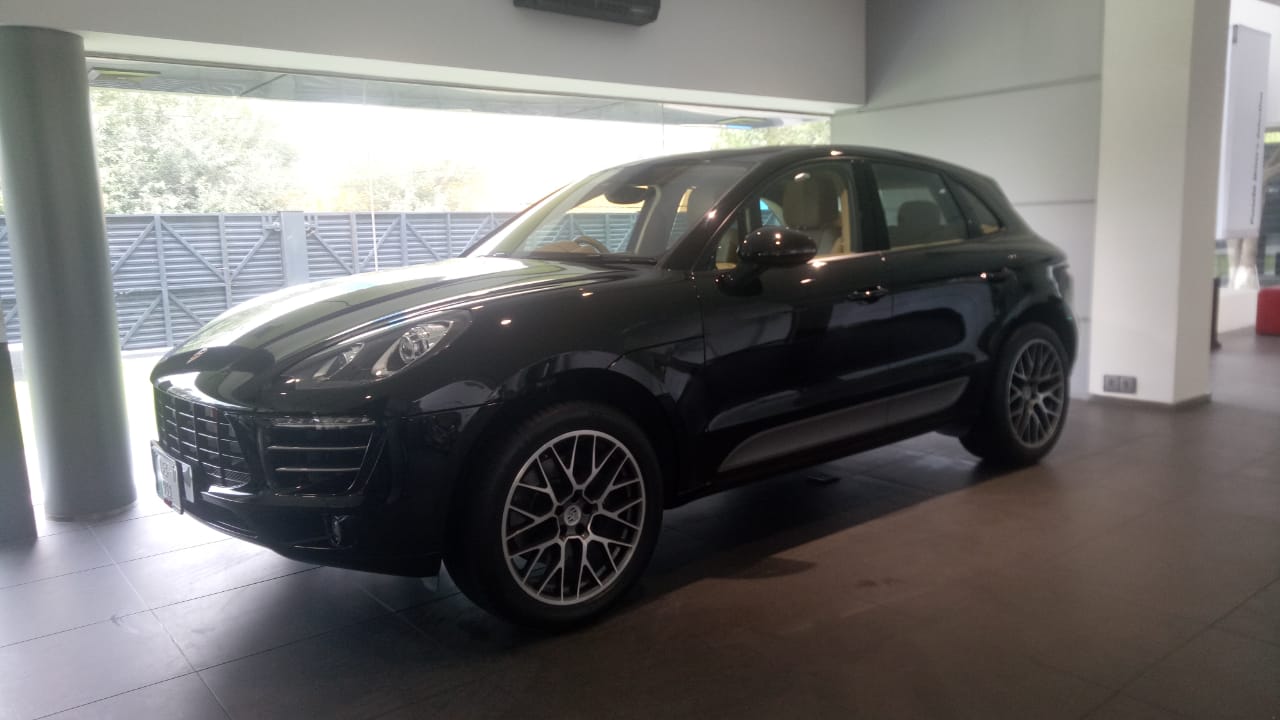 Despite the new policy, however, the imports of cars and minivans in 2017 surged to 65,723 units, against just 38,676 units a year ago – an increase of almost 70%. The total number of cars produced in Pakistan were 186,936 units during the fiscal year 2017, while it was 217,774 units of cars produced in fiscal 2018.
Bokhari lamented that Porsche belongs to a segment of the Pakistani market heavily limited by very unfavourable import duty structures, which is why they import less. "It is extremely unfair. The current duty structure as we speak stands close to about 340% accumulated. In layman's terms, if a person buys a car in this segment – which besides Porsche includes Mercedes, BMW and Audi – the price of the car is only a quarter of the value that the customer pays. Three-fourth of the amount actually goes to government's kitty in form of duties and taxes," he said, with frustration visible on his face.
On the market demand for Porsche in Pakistan, Bokhari responded that there is a fairly healthy demand of customers that they hope to sell to. "Porsche is very similarly priced to a market equivalent which is, for instance, a Toyota Land Cruiser. We sell a lot less than the Land Cruiser because of the perception in the market space that we are a country with poor infrastructure. However, I think that Pakistan has a reasonably good road infrastructure now. The fuel infrastructure is however very poor in Pakistan."
But the new policy has placed incentives on starting production in Pakistan that the first-time manufacturers can take advantage of under the head of Greenfield investment. After all, Porsche imports only a small number of vehicles to Pakistan, which they were unwilling to disclose.
To this, Bokhari responded, "Porsche is only produced in Germany. Unlike other vehicle manufacturers who produce some vehicles in Germany, Porsche continues to take pride in the fact that they are entirely German. German manufactured standards signify a certain level of quality and precision and even if someone orders a Porsche in America, it will be produced in Germany. Porsche is, in fact, the only German manufacturer that manufactures only in Germany." Elaborating more, he said that Mercedes, Audi and BMW – which are also German auto brands – produce the majority of their vehicles outside Germany.
'Import policy being abused with impunity'
According to Bokhari, all European car manufacturers were facing another impediment which was thrashing the market for European cars: the abuse of car import policy. Under the current practice, vehicles to Pakistan can be imported by expatriates or under the gift scheme. The practice, Bokhari explained, is that importers buy the documents from the Pakistani expatriates in exchange of a sum, allowing the importers to import vehicles under the expatriate's name. "It is all based on fraud to begin with."
Bokhari lamented that Land Cruiser continues to sell a lot more than Porsche because almost all of the Land Cruisers sold in the market are being given a very unfair advantage. "Not just the Land Cruiser, all imported cars from Japan, in clear violation of international law, are being given a country of origin advantage which allows them to enjoy a fixed duty regime and depreciation advantage. The loss to the national exchequer as part of this duty advantage is to the tune in excess of $1 billion annually. So, the government of Pakistan is losing $1 billion in revenue in the form of fixed duty, new and old classification, and depreciation advantages given to Japanese-origin used cars. These cars are being imported under the complete abuse of the baggage scheme."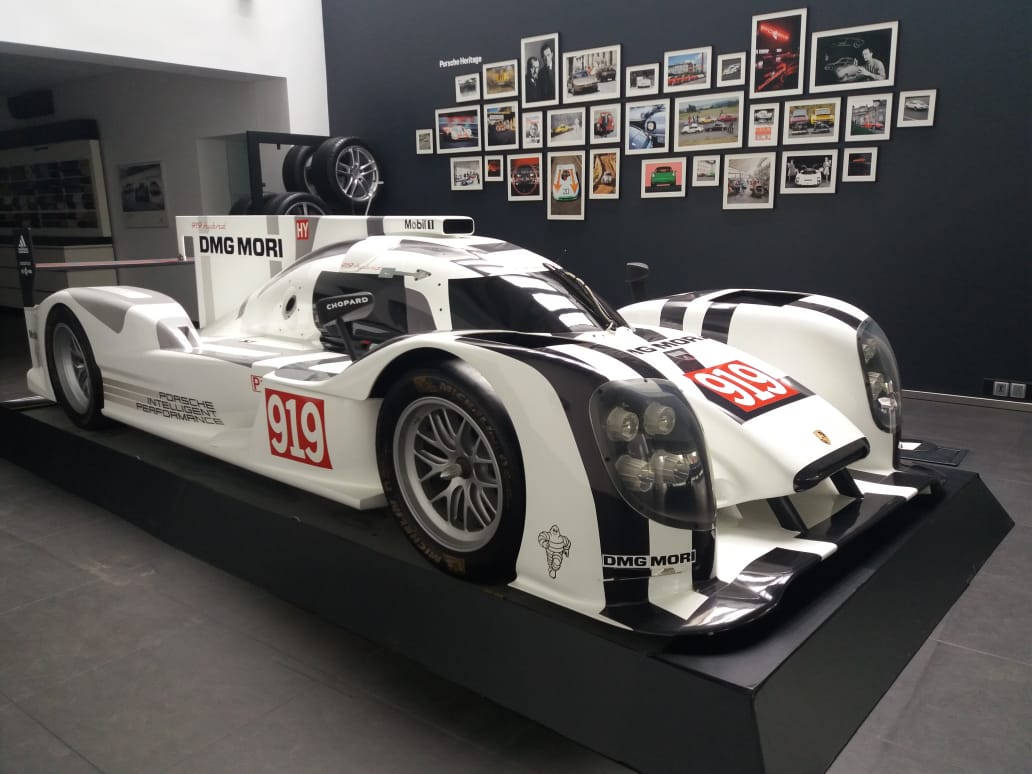 The 'used car' paradox
Then there is the used car paradox. Bokhari explained that a 200-km driven car is recognised as a used car by customs authorities and is imported under this category, qualifying it for a 20pc advantage in the customs duty. That same car, however, is sold as new in the Pakistani market after being imported. "So, a Land Cruiser being imported like this is being sold at a good Rs10 million less. That Rs10 million was supposed to go into govt's kitty, which the importer pockets and the customer pays. The consumer will obviously buy a car that is available at Rs10 million less than a European car."
The practice is so rampant that Toyota motor company sold less 'new' Land Cruisers than Porsche sold Cayenne in Pakistan, he claimed.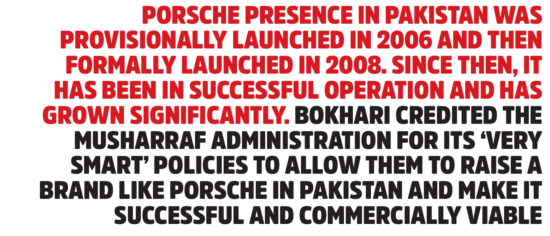 "All the European automobile manufacturer are at a disadvantage as they import vehicles legally and remit money through banking channels and pay taxes on the car that is imported. For the aforementioned used cars imported to Pakistan, there is not even a paper trail. The original price of these cars is transferred through Hundi and Hawala. When that imported car comes here, its duty is paid through a benami transaction because the expatriate under whose name the car is imported is no longer there after he sells his papers. That car then becomes a benami asset which is then used for trading in the black market."
A 2015 study published by Pakistan Institute of Trade and Development had revealed that the import policy of used cars and the policy's comparison with regional countries revealed that in Pakistan, this policy, which is meant for expatriates only, is being grossly misused, and corroborating with Bokhari's narrative of the policy. The study had highlighted that Pakistan has a weak system to ensure that the policy of transfer of residence and gift and baggage schemes are not misused.
Moreover, it stated that the business of used cars is completely undocumented in Pakistan and hence there is no income tax collected on the sale of used vehicles. The 10 big bulk importers of used vehicles in Pakistan hold public auctions where used car dealers and individual buyers purchase these cars against payments through cash or grey bank accounts. Assuming average sales value of Rs1.5 million per unit and import of 36,000 vehicles per year, the undocumented trade of used cars amounts to the creation of a black economy in the country worth a staggering Rs54 billion per annum.
Suneel Sarfaraz Munj, the co-founder and chairman of PakWheels, the country's leading car-buying web portal, however, disagreed, stating that a particular brand of automobile cannot be singled out for taking advantage of the used car import policy. The policy is the same across the board for all those who want to import. He was of the view that new car policy cannot be compared with the old car policy for any automobile manufacturer. "You can compare a new Land Cruiser with a new Porsche, not a new Porsche with a used Land Cruiser because policies for new and used vehicles are different."

He, however, agreed that a customer will prefer a used car with a low-price tag against a new one at a high price. "So yes, the customer will buy a slightly used Land Cruiser at a competitive price against a brand-new Porsche with a high price tag. "But then there are other costs affiliated with the import of used cars. The customer will have no dealership support and also no warranty."
There is simply no silver bullet.
Munj opined that the government should allow importing cars to everybody. It is not allowed to ordinary citizens. That is wrong, according to Munj. It should be allowed to everybody. "Currently it is allowed to expats only or under gift scheme. And they have been allowed to sell that right to someone else to import under their name. Now you cannot deprive them of this right of selling."
A source told Profit that authorized dealers of luxury cars such as Porsche discourage individuals from importing cars on their own to maintain their monopoly. Current practice is that only commercial importers are allowed to import and a customer can only buy it through their dealerships. However, it is possible for an individual to import a Porsche on his own, in which case the customs authorities ask the authorized dealers like Abuzar Bokhari to assess the value of the car being imported and calculate the duties accordingly. The dealerships, however, to discourage the individual and maintain their monopoly, being the only importers, assess that value to be very high resulting in exorbitant duties being charged to individual importers.
Bokhari denied the allegation saying that they give the exact computer printout of the factory invoice price of the car according to law and blamed the illegal importers of Japanese cars for spreading these false rumors. He, however, concurred that customs authorities ask them to assess the value of the car models which have not been earlier imported to Pakistan.
Profit also inquired about Porsche's plans ahead to expand in Pakistan, outside of their dealership in Lahore. Bokhari held that contingent upon government's auto policy, which he believes is currently meant to sustain the local industry. He was of the opinion that Pakistan's current auto policy is extremely outdated, as he made a zesty appeal to the government to completely revisit the policy because it is completely missing the future direction that the world and transport is going towards globally.  
On the allegations that Porsche dumps its older models in Pakistan which could not be sold in Europe, Bokhari said, "There is absolutely no truth in it. It is far from the truth. It is not even possible because we are specialty manufacturers. We are not mass manufacturers. It's an individualised car that is pre-ordered and the delivery time depends on the specification of the car and the global demand."
But Porsche did experience mild hiccups in deliveries, which Bokhari blamed on new State Bank regulations for payments that caused cash-flow issues. "Under new rules, if we had to import a car worth $100, we had to deposit $100 cash into the bank to open the LC. So the money associated with the business was now parked with the banks in cash. That caused cash-flow issues, leading to some delays in deliveries."