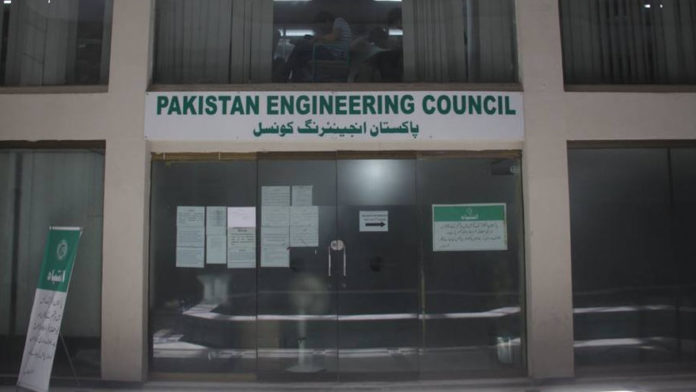 ISLAMABAD: Engineers of Punjab government departments are on strike these days, demanding the provincial government to sanction a technical allowance similar to that given by the federal and Khyber Pakhtunkhwa governments, it was learnt on Thursday.
Sources in Pakistan Engineering Council (PEC) informed Pakistan Today that thousands of engineers who are working with different departments of the Punjab government are currently on strike due to which the canal desilting process is facing delay.
PEC is a statutory body established under the PEC Act 1976, enacted by the Parliament of Pakistan. Its mandate is to regulate all aspects of the engineering profession in Pakistan which propels the economy of the country.
The PEC chairman, in a letter to Punjab Chief Minister Sardar Usman Buzdar, said that the engineers are the backbone of the country who ultimately participate in its growth.
"Engineering organizations working under the administrative control of the Punjab government are not getting a technical allowance, which is tantamount to injustice, as the same is being enjoyed by the engineers of KP and federal government organizations. The frustration of Punjab engineers is increasing with each day passing. They are now on the roads to get their demands approved," the PEC chairman added.
It is pertinent to mention that the KP government had approved a technical allowance at 1.5 times of the initial basic pay of the engineers to eliminate financial disparity.
"It is requested that in line with the KP government, a technical allowance may also be given to all engineering cadres of Punjab," said the PEC chairman, adding that the council is looking forward to positive action by the CM in the best interest of the engineering community.
Meanwhile, Punjab Association of Government Engineers (PAGE) has said that monthly salary of freshly recruited engineers in BPS-17 is about Rs35,000 per month while the engineers of the same rank in federal and KP governments draw approximately Rs90,000 per month which indicates clear economic discrimination with Punjab engineers.
According to pay scale of engineers in 2017, initial basic for BS-20 is Rs69,090 while Rs103,635 per month is the rate of technical allowance. Similarly, engineers in BS-19 are getting Rs59,210 as basic pay while Rs88,815 per month as technical allowance. Likewise, engineers in BS-18 are getting basic their pay at Rs38,350 and Rs 57,525 per month as technical allowance. Moreover, engineers in BS-17 are getting Rs 30,370 as basic pay and Rs45,550 as technical allowance.