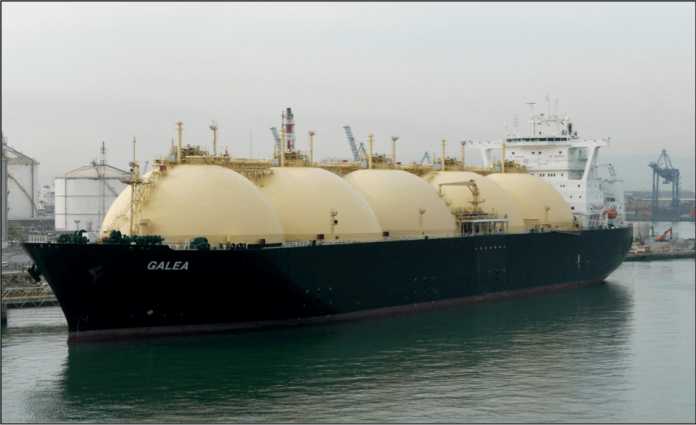 ISLAMABAD: The country's gas crisis is almost over as Pakistan LNG Limited (PLL) has made arrangements for the import of additional cargos of Liquefied Natural Gas to meet the shortfall, it was learnt on Tuesday.
Sources in the Power Division informed Pakistan Today that PLL has made arrangements to meet gas demands for the next six months.
PLL is currently importing four cargos of LNG in January, while it will import three cargos in February, four in March, five in April and six cargos of LNG in May 2019.
Sources said that the gas crisis is almost solved now with the import of additional cargos of LNG to the country. Otherwise, they added, the shortfall would have continued till February.
"PLL management with its best negotiation skills has so far managed LNG import as per demand and has many times saved the country from million dollars penalty, as it had to cancel the import of agreed LNG cargos due to less demand of LNG by the Power Division," sources said.
They further said that the LNG terminal of Pakistan Gas Port Consortium (PGPC) has, for the first time, started working (re-gasification of 600 million cubic feet per day of LNG) at full capacity from 11th January and will continue till January 31, 2019.
They said that approximately Rs5 billion was paid additionally to PGPC as capacity charges due to under-utilization of its LNG terminal during the past one year. However, now LNG terminal of PGPC will run on full capacity as PLL has made arrangements for LNG import to the country.
It is pertinent to mention that six LNG cargos are also being imported by Pakistan State Oil (PSO) from Qatar at expensive rates, while PLL has been arranging LNG cargos from global commodity traders at much lower rates.
In January 2017, Gunvor and Italian energy company Eni had clinched LNG supply deal for five to 15 years and they had offered low rates as compared to a similar government-to-government deal with Qatar. Pakistan State Oil (PSO) had earlier secured an LNG deal with Qatar at 13.37pc of crude oil for long-term LNG supply contract for 15 years.
Oil and Gas Regulatory Authority (OGRA) has notified a decrease in LNG price for gas companies, which will remain applicable for the month of January 2019.