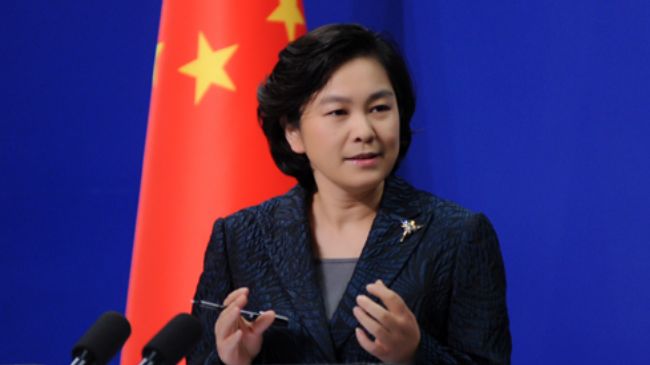 'By the end of 2018, 269 of the 279 outcomes of the first Belt and Road Forum have been realised or turned into routine work'
BEIJING: "Mutual benefit" is one of the salient features of the Belt and Road Initiative (BRI) that is enjoying a high degree of popularity and support worldwide. This is because China is committed to following the principle of extensive consultation, joint contribution and shared benefits.
This was stated by Chinese Foreign Ministry spokesperson Hua Chunying at a regular news briefing.
The BRI's spirit is to uphold openness and ensuring transparency and inclusiveness, pursuing high quality, and valuing rules-abiding, she added.
"In May 2017, the first Belt and Road Forum (BRF) for International Cooperation was held successfully in Beijing which drew guests from more than 140 countries and over 80 international organisations," she informed. "By the end of 2018, 269 of the 279 outcomes of the first BRF, or 96.4pc of the total, have been realized or turned into routine work. The remaining 10 outcomes are being implemented."
She said facts have proven that the BRI has brought tangible benefits to the people of all countries along the way. "I believe that as the initiative takes steady steps forward, it will make greater contributions to the cause of global cooperation and common development," she added.
The spokesman appreciated the statement of Michael Moller, the Director-General of the United Nations Office at Geneva, in which he had stated that China plays a vital role in supporting multilateralism in an increasingly diverging world.
"President Xi Jinping's keynote speech at the opening ceremony of the World Economic Forum Annual Meeting at the beginning of 2017 left a deep impression on all of us. In his speech, President Xi Jinping put forth China's proposals on promoting world economic growth and advancing globalization, which was warmly received and echoed by the international community," she stated.
This year, she said, Chinese Vice President Wang Qishan attended the WEF annual meeting in Davos and further elaborated on China's observations and proposals.
"He pointed out that with more inward-looking policies and spreading unilateralism, protectionism and populism, the multilateral order is faced with severe challenges. Economic globalization is at a juncture where it can only go backward if not forward. Facing these headwinds, China chooses to give full play to its own role," the spokesperson added.
She said China has been unswervingly promoting all-round opening up, advancing international cooperation on the BRI and building an open world economy at a higher level. Guided by the principle of consultation and cooperation for shared benefits, she said China is committed to fostering a new type of international relations featuring mutual respect, fairness, justice and win-win cooperation.