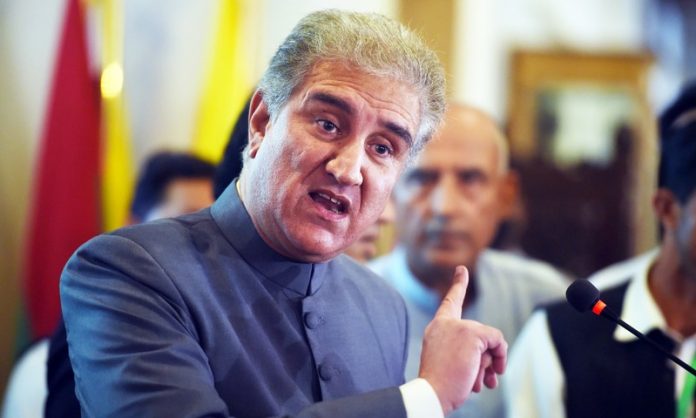 MIRPUR KHAS: As the incumbent government has introduced fruitful and friendly policies under the dynamic leadership of Prime Minister Imran Khan, foreign investors are taking a keen interest in different sectors of Pakistan.
Foreign Affairs Minister Shah Mehmood Qureshi claimed this while talking to the media on Friday. The minister said that the government was fully committed to strengthening the national economy, adding that Pakistan was of great importance for the United States and soon both heads of the states would meet.
He said that the strategic relations between both countries would become stronger.
Shah Mehmood Qureshi strongly condemned the incident of firing on Sindh Assembly Member Ramzan Ghanchi, saying that the provincial government should take stern action against those who were involved in the incident.
He said that it was the responsibility of the police to protect the lives and properties of the people.