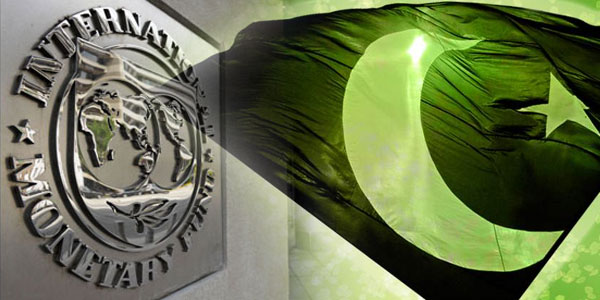 ISLAMABAD: Calling for further measures on the taxation front, the International Monetary Fund (IMF) has asked the government to raise its revenue collection on a short-term basis to steady the economy.
In comments about the supplementary (second amendment) finance bill announced by the government in parliament last week, IMF Resident Chief in Pakistan Teresa Daban Sanchez said the IMF was still assessing it, reports an English daily.
Ms Sanchez stated, "Our understanding is that it includes a set of tax, administrative and regulatory measures aimed at lifting distortions that could foster private sector activities.
Further measures are needed to increase revenue collection in the short term to support efforts to stabilise the economy."
However, the finance minister Asad Umar in a press conference on Thursday admitted that the supplementary budget and economic reforms will not have a major impact on the budget and current account deficit.
Mr Umar admitted that there was a shortfall in revenue collections during the first five months of the current fiscal year owing to a reduction in petroleum prices and cell-phone card taxes.
He added that the measures being taken via the mini-budget as per projections of the Federal Board of Revenue (FBR), would cause a revenue shortfall of Rs 6.8 billion.
He, however, claimed that the revenue shortfall, which may also increase following the fresh measures, will be met by the end this financial year 2018-19, as the government was taking appropriate measures for the same.
The government has extended a range of reforms intended to stimulate exports, increase investment in capital markets and resolve outstanding issues pertaining to the gas infrastructure development cess (GIDC) and tax refunds.