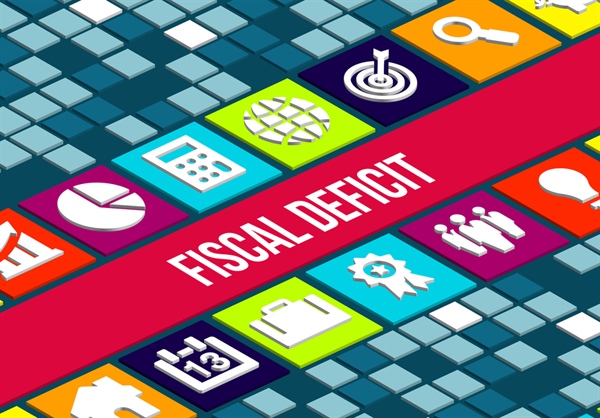 LAHORE: State Bank of Pakistan (SBP) in its first quarterly report released on Tuesday for FY19 said the fiscal deficit widened to Rs541.7 billion or grew by 18.62% during the first quarter (July-Sep) of the current financial year 2018-19 compared to Rs440.8 billion during the period under review.
According to the report, this was attributable to a sharp increase in current spending mainly debt servicing and defence, which nullified a marginal gain in the revenue collection.
As per the central bank, consolidated revenues increased by 7.5% during the first quarter of FY19, but this was lower than the 18.9% uptick recorded in Q1 of FY18.
The decline in revenue growth was due to a steep decline in the GST rate on petroleum products in July 2018, the effect of income tax incentives doled by the previous PML-N government in the budget 2018-19, lower collection of withholding tax against PSDP linked contracts.
It added an overall economic slowdown especially in the construction-allied sectors contributed to lower collections from cement and steel sales.
Contrarily, non-tax revenues posted a significant increase of 11.6%.
The report mentioned a steep reduction in development expenditures contributed to overall growth slowing to 11% in Q1-FY19 compared to Q1-FY18.
As per the central bank, this improvement was nullified by an 18.1% rise in current spending due to an increase in interest payment and defence linked spending.
And provincial current expenditures rose 21.9% due to increase in spending towards educational affairs, general public services and public order, said SBP.
The eventual higher fiscal deficit was financed via increased government borrowing from both external and domestic sources.
Regarding domestic sources, the report mentioned the government borrowed greatly from the central bank to retire its bank debt.
It highlighted that dependence on non-bank sources like money market funds, pension funds and corporates remained higher than last year.
"In the case of public external debt, major contribution came from higher bilateral borrowings.
In overall terms, Pakistan's gross public debt reached Rs 25.8 trillion by end-September 2018, compared to Rs 25.0 trillion by end-June 2018," said the central bank.