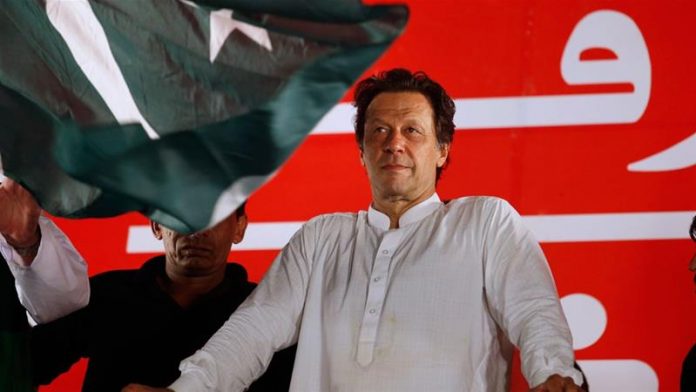 DUBAI: Pakistan's Prime Minister Imran Khan said Sunday his nation needed "painful" economic reforms to cut back on its massive debt, just after meeting the head of the International Monetary Fund, signalling the former cricketer may be willing to slash government spending for a bailout.
Khan made the comments at the World Government Summit in Dubai, which also saw Lebanese Prime Minister Saad Hariri make his own investment pitch for his small country, now struggling through a major economic crisis as one of the world's most-indebted nations.
Khan made a point in a sometimes-rambling address to repeatedly hit on the need for economic reforms as IMF chief Christine Lagarde looked on from the audience.
"I repeat the reforms are painful. It's like a surgery. When you conduct surgery for a while the patient suffers but that improves," Khan said. "The worst thing that can happen for society is that you keep postponing reforms because of the fear that you would have opposition, the vested interests stand up and you don't do reforms."
That Khan is in the Gulf is not surprising, as he's gone to Saudi Arabia and the United Arab Emirates for financial support. He also repeatedly praised China in his speech, another source of funding.
Before taking the stage, Khan met with Lagarde. Pakistan has been seeking an $8 billion bailout from the IMF. Pakistan has around $100 billion in external debts and liabilities, according to the State Bank of Pakistan.
A statement from Lagarde called the meeting "good and constructive."
"I reiterated that the IMF stands ready to support Pakistan," Lagarde said. "I also highlighted that decisive policies and a strong package of economic reforms would enable Pakistan to restore the resilience of its economy and lay the foundations for stronger and more inclusive growth."
The annual World Government Summit sees global leaders and sheikhs cross paths at a luxury hotel near Dubai's iconic, sail-shaped Burj al-Arab hotel. While typically an upbeat celebration of business buzzwords and self-help talks, this year's summit comes amid a worldwide turn toward populism and anti-elitism.