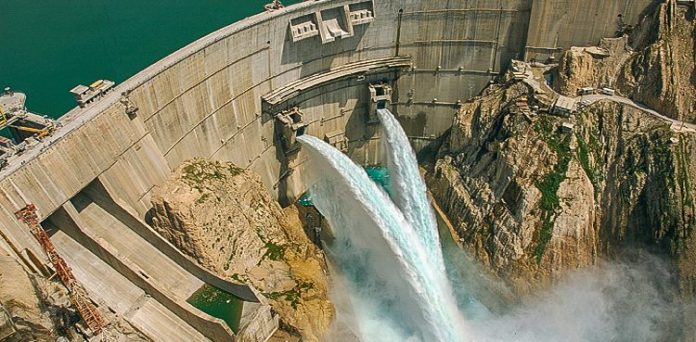 ISLAMABAD: Apart from making investments in the oil and mineral sector, Saudi Arabia will also make an investment of SR1.207 billion ($322 million) in five hydropower projects of Pakistan during the upcoming visit of the Saudi crown prince, it was learnt on Wednesday.
According to sources, Pakistan and Saudi Arabia will sign a memorandum of understanding (MoU) in this regard during the upcoming visit of Saudi Crown Prince Mohammad bin Salman, who is scheduled to land in Islamabad on Saturday.
Sources said that the Federal Cabinet would today (Thursday) approve the signing of $322 million financial agreement between Pakistan and Saudi Development Fund (SDF) on a summary submitted by the Economic Affairs Division.
The SDF would provide SR131.25 million financing for Jagran Hydropower Project-IV, SR153.75 million for Jamshoro Power Generation Project, SR247.5 million for Shounter Hydropower Project, SR375 million for Diamer-Bhasha Dam Project and SR300 million in Mohmand Dam Hydropower Project.
It is pertinent to mention that the Executive Committee of the National Economic Council (ECNEC) had already given an approval for Diamer-Bhasha Hydropower Project, Mohmand Dam Hydropower Project and Jamshoro Coal Power Project, whereas the Planning, Development and Reform Division had given concept clearance for Shounter Hydropower and Jagran Hydropower Project-IV, advising EAD to seek financing from potential donors.
The EAD approached the Saudi Fund for Development for the financing of these projects and highlighted that stand-alone financing agreements for each project would be entered after negotiations on the financial modalities, including the rate of interest.
The MoU has been seen by Law and Justice Division and has also been cleared by the Finance Division.