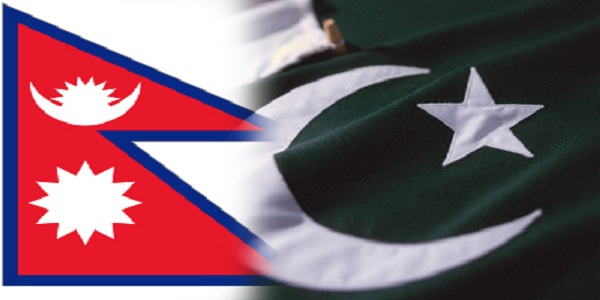 Envoy says lack of direct flights between Pakistan and Nepal and the long route via India is hampering the expansion of two-way trade
LAHORE: Pakistan Industrial and Traders Associations Front (PIAF) Chairman Mian Nauman Kabir has said that bilateral trade agreements were necessary to increase trade volume between Pakistan and Nepal.
"Pakistan and Nepal are SAARC members and share brotherly relations with each other, the PIAF chairman stated during a meeting with Nepalese Ambassador Sewa Lamsal. Punjab Tourism Minister Yasir Humayun was also present on the occasion.
The meeting discussed ways and means to promote trade ties between Pakistan and Nepal, especially in the tourism sector. The PIAF chairman noted that the trade volume between the two countries remained "very low" despite many efforts made in this regard.
Envoy Sewa Lamsal on the occasion invited the PIAF chairman to attend an investment conference, which would be held in Katmandu during last week of March. She also briefed the chairman about the ongoing tourism projects of Nepal.
The envoy said that Nepal was holding the 'Investment Summit' to share its potential with the world as well as with the Pakistani businessmen. She said that participation of the Pakistani business community was important to explore untapped opportunities.
Lamsal said there were a lot of investment opportunities for Pakistani investors in Nepal, adding that this was the right time for businessmen to initiate joint ventures with Nepal.
"There is a huge potential for investment in the field of infrastructure, agriculture, sports and especially the hydropower sector," she pointed out. The ambassador highlighted that work on a free trade agreement between Nepal and Pakistan was also in progress.
She said lack of direct flights between the two countries and the long route via India was hampering the expansion of two-way trade.