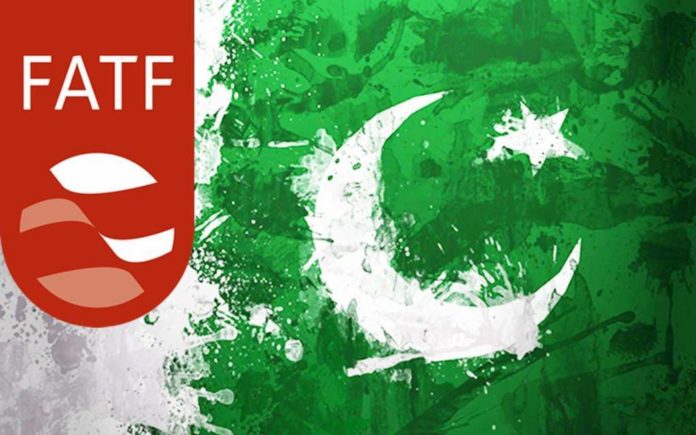 LAHORE: The Financial Action Taskforce (FATF) on Friday said Pakistan had failed to demonstrate a proper understanding of the terrorism financing risks posed by terrorist groups and made limited progress on action plans due for enforcement by January 2019.
The Paris-based anti-terrorism watchdog demanded Islamabad to swiftly complete its action plan, especially those pertaining to timelines by May 2019.
In a statement issued on Friday, FATF called Pakistan for continuing to work on implementing its action plan to address strategic deficiencies.
It included adequately demonstrating its proper understanding of the terrorism financing (TF) risks posed by the terrorist groups and conducting supervision on a risk-sensitive basis.
It directed Pakistan to demonstrate that remedial actions and sanctions be applied in cases of AML/CFT violations and that these actions have an effect on AML/CFT compliance by financial institutions.
Moreover, it should be ensured that competent authorities are cooperating and taking action to identify and take enforcement action against illegal money or value transfer services, said FATF.
Also, FATF stated the authorities need to show that authorities are identifying cash couriers and enforcing controls on the illicit movement of currency and understanding the risk of cash couriers being utilized for terrorism financing.
It demanded to improve inter-agency coordination which includes the provincial and federal authorities on combating terrorism financing risks.
In a comment to Profit, Senior advisor Tundra Fonder A.A.H Soomro said, "FATF's statement surely isn't a green card. Pakistan has been – apparently reluctantly – tightening the screws on anti-money laundering (AML) and terrorist financing activities.
While the former helps the state to plug the outflow of much-needed dollars and improve the governance levels in the country – much to the manifesto of corruption free "Naya Pakistan"."
Expressing concern over the FATF's statement, Mr Soomro said, "Remaining in the grey list – let alone being blacklisted – is a major dampener for Pakistan's image in the global arena. Fearing the risks of sanctions and worsening economic malaise, no major investor would be willing to expose itself to such high perceived risks.
While Pakistan has been garnering support from China, Saudi Arab, Turkey and Azerbaijan – it would be difficult for them to continue their support on this specific matter.
What's required is a full-fledged resolve – meanwhile, the establishment could be buying time to engage with these organisations, brief them on new realities and leave the terms on a good (peaceful) note."
In a tweet on Friday, Finance Minister Asad Umar said, "FATF board reviewed the progress made by Pakistan in strengthening its laws and systems related to curbing money laundering particularly terror-related financial flows and maintained Pakistan's current status despite hectic efforts and lobbying to get us black listed."
According to FATF, Pakistan required to demonstrate that law enforcement agencies (LEAs) are unearthing and investigating the widest range of terrorism financing activity and investigations/prosecutions are targeting designated person/entities and also those acting on behalf or at the instructions of the aforementioned parties.
In its statement, the FATF said terrorism financing prosecutions should result in effective, proportionate and dissuasive sanctions besides enhancing capacity and support for the judiciary and prosecutors.
Also, the Paris-based watchdog demanded Islamabad to demonstrate effective implementation of targeted financial sanctions and assisted by a comprehensive legal obligation against all 1,267 and 1,373 designated terrorists including those acting for or on their behalf.
It includes preventing the raising and moving of funds, unearthing and freezing assets (movable and immovable) and restricting access to financial services and funds.
And FATF explained Pakistan needed to exhibit enforcement against TFS violations which includes administrative, criminal penalties alongside provincial and federal authorities' cooperation on enforcement cases.
Lastly, the Pakistani authorities require to exhibit that facilities and services owned or controlled by a designated person are deprived of their resources and the usage of the resources.
In June last year, Pakistan was officially put on the Financial Action Task Force's grey list.
This decision was reached during a plenary meeting in Paris in June 2018, with FATF asserting the country failed to take necessary measures against terror financing on its soil.
In February 2018, the FATF approved the nomination of Pakistan for monitoring under its International Cooperation Review Group (ICRG) commonly known as a grey list.