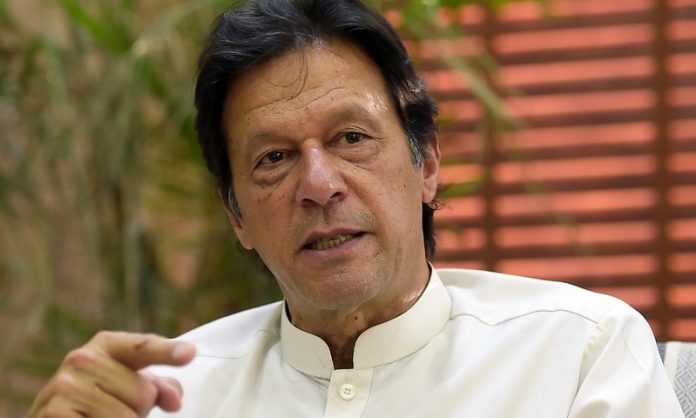 Petroleum ministry asked to minimise the time limit for approval of oil & gas companies and discourage unnecessary delays and involvement of red tape
ISLAMABAD: Prime Minister Imran Khan on Monday directed the local oil and gas companies to accelerate their exploration processes, and the Petroleum Ministry to extend all facilities to foreign companies in this regard.
Chairing a meeting to discuss the issues related to petroleum sector, he directed to minimize the time limit for approval process, and discourage unnecessary delays and involvement of red tape.
The meeting was attended by Finance Minister Asad Umar, Petroleum Minister Ghulam Sarwar Khan, Special Assistant to Prime Minister Iftikhar Durrani, Petroleum Secretary and other senior officers of the Petroleum Division.
The prime minister also instructed to digitize the whole process, besides defining a timeline for approval of all the cases. He said the role of the ministry should be reduced to monitoring only.
He told the meeting that the companies related to oil and gas sector would be provided complete security cover, adding that the government has decided to raise a special force for the purpose.
The meeting also decided to hold road shows abroad to lure the foreign companies to explore oil and gas reserves in Pakistan.
A threadbare discussion was also held on the establishment of Frontier Zone for oil and gas exploration, and supply of gas to the companies at an attractive price.
The prime minister directed the authorities concerned to furnish new regulations concerning oil and gas before the Council of Common Interests for finalization.
The meeting also reviewed the respective strategies being pursued by the Sui Northern Gas Pipelines Ltd and Sui Southern Gas Company to curb theft and wastage.
The prime minister viewed that Pakistan had been blessed with considerable reserves of oil and gas, and its needs could be fulfilled to a great extent through their exploration and exploitation.
He said unfortunately, the import of costly oil and gas was preferred to the exploration of local reserves in the past, which not only negatively impacted the industrial consumers, but also made the masses to bear the burden of inflation.