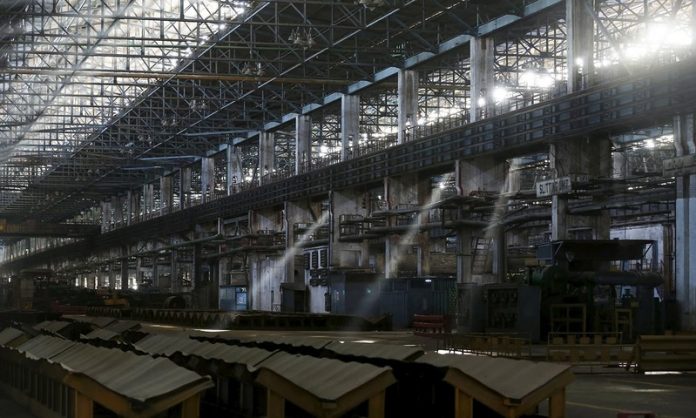 Sources say even after nine years, corruption against PSM has not been proved while its losses have now risen to approximately Rs484bn
ISLAMABAD: The Economic Coordination Committee (ECC) has directed the Ministry of Industries & Production (MoIP) to place all Pakistan Steel Mills (PSM) employees, who are under the National Bureau of Investigation's (NAB) probe, on the exit control list (ECL).
According to sources, the employees would be placed on ECL on a forensic audit report that was previously rejected by the PSM management. They said investigation conducted so far against PSM has remained inconclusive, as Federal Investigation Agency and NAB remained unsuccessful in bringing the responsible to justice.
The ECC meeting, held on 19th February, had considered a summary submitted by the MoIP regarding the status of NAB cases against PSM. The ECC had expressed concern over the slow progress of NAB cases and directed the ministry to pursue these cases vigorously and initiate necessary action for placement of under-investigation employees on the ECL.
Sources said that the ministry, in a letter on 12th March 2019, had informed PSM CEO to implement the decision of ECC.
According to the ministry, there are some 13 corruption cases against PSM that are under investigation with NAB. Out of all the cases, the most prominent remains the Rs26 billion corruption case registered in the financial year 2008- 2009 against former PSM head Mueen Aftab Shaikh.
"Even after nine years, the corruption against PSM has not been proved while losses and liability of PSM have now risen to approximately Rs484 billion," sources said. "So far, neither FIA nor NAB has given due attention to the corruption cases of PSM, as not even a single penny has been recovered from the accused."