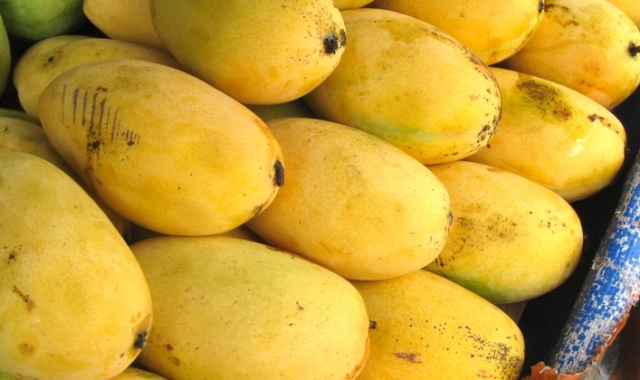 KARACHI: Climate change has affected mango produce in Pakistan, particularly in Sindh and Punjab, by 20pc, according to the Economic Survey of Pakistan.
The country may get late arrival of the crop in both the provinces owing to less production, it said.
"Pakistan is assessed to be one of the vulnerable countries to climate change. This vulnerability is mainly due to its geographic location and diverse climatic conditions. In order to reduce losses, Technology Needs Assessment (TNA) is one of the important steps towards identifying and assessing climate change adaptation challenges for Pakistan. It will align its adaptation needs and opportunities with goals and objectives of its sustainable development," the survey added.
A growers' community leader and agriculture expert Noor Muhammad said that an estimated 20pc of mango crop had been affected across Sindh, as unripe mango fruit had fallen due to gusty winds and recent duststorms and rains, while Punjab has also faced the same extent of losses owing to the prevalent weather situation.
He suggested the government to facilitate the growers through the use of new modern technology in order to save mango crops.
"Mango crop in south Punjab is likely to arrive late in the market due to changes in the weather. In this season, mango's maturity crop will be less due to ongoing rains and gusty winds. It may also affect the exports of Chaunsa variety of mango," said former Federal of Pakistan Chambers of Commerce and Industry (FPCCI) Standing Committee on Horticulture Exports chairman Ahmad Jawad.
However, he said despite mango orchards being cut for residential purposes in the suburban areas of south Punjab, the cultivation area of mangoes was continuously on the rise.
In the past, mango growers were not taking much interest in improving the mango cultivation area as they were not paid handsomely, he said, adding that now they were ambitious to enhance their cultivation area as they were earning sufficient amount through exports.
The mango orchards were located at an area of 117,000 hectares in the province during the year 2011-12, while the cultivation area increased to 180,000 hectares in 2015-16.