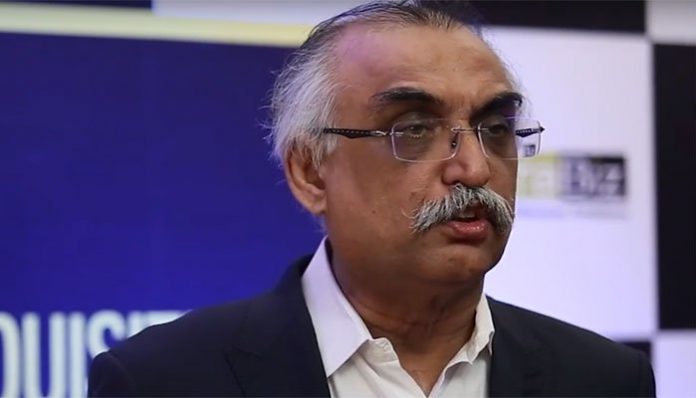 Prime Minister Imran Khan on Monday announced that the government has appointed renowned economist and tax affairs expert Syed Shabbar Zaidi as chairman of the Federal Board of Revenue (FBR).
The prime minister was talking to a select group of senior journalists at Prime Minister's Office.
Zaidi's appointment comes days after the removal of Jahanzeb Khan as FBR chief.
On Saturday, the government appointed Dr Reza Baqir – a Pakistani economist working for the International Monetary Fund (IMF) – as the governor of the State Bank of Pakistan.
The key appointments to the key positions come as Islamabad seeks to finalise a bailout package from the global lender.
Last month, Finance Minister Asad Umar was asked to step down amid vital bailout negotiations with the IMF, suggesting the government wants to overhaul its financial team amid weakening growth rates and soaring inflation.
Prime Minister Imran Khan appointed Dr Abdul Hafeez Sheikh as Adviser on Finance following Umar's resignation, as inflation rose to its highest in six years.
The IMF is pushing Pakistan to embrace a more flexible rupee policy to end repeated boom-and-bust cycles, with many analysts arguing that the local currency is overvalued. The government has also been frustrated by the low tax collection rates during its first year in office, with the disappointing figures threatening the prime minister's promises to build a welfare state for the poor.
The central bank in March cut its economic growth estimates, forecasting the economy would expand 3.5 to 4 per cent in the 12 months to the end of June, well short of a government target of 6.2 per cent. The IMF paints a gloomier picture, predicting growth of 2.9 per cent in 2019 and 2.8 per cent next year.
Pakistan's consumer price inflation in March rose to its highest since November 2013, hitting 9.41 per cent year-on-year, before easing to 8.82 per cent in April.