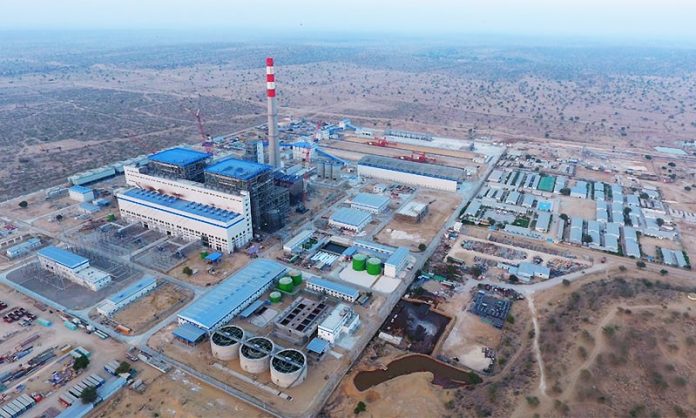 ISLAMABAD: Prime Minister Imran Khan said on Friday that the federal government would extend all-out assistance to ensure the success of Thar coal power project, as it was a work of national interest.
In a meeting regarding the exploration and utilisation of Thar coal, the prime minister said that the project would help address the energy needs of the country.
The meeting was attended by Power Minister Omar Ayub Khan, Commerce Advisor Abdul Razzaq Dawood, Special Assistant to PM on Petroleum Nadeem Babar, SAPM on Information Dr Firdous Ashiq Awan, Spokesperson to PM Nadeem Afzal Chan, SAPM on Media Affairs Yousuf Baig Mirza, Power Secretary Irfan Ali, HUBCO CEO Khalid Mansoor, Thal Nova Power CEO Saleemullah Memon and PPIB Managing Director Shah Jahan Mirza.
During the briefing, the prime minister was apprised that Thar Coal Field was the seventh largest coal reserve in the world with a capacity to produce 100,000MW of power for the next 200 years. It was told that Thar coal reserves of 175 billion tonnes had the power production capacity equivalent to 50 billion tonnes oil and 2,000 trillion cusec feet gas.
The PM was told that work on the first phase of the second Thar coal block had been completed and work on the second phase was in progress.
Utilising the Thar coal, power units were being installed in different phases to cope with the country's power needs. The meeting was told that block-2 of Thar Coal would start producing 5,000MW power by 2025 till the next 50 years.
The prime minister was also briefed on a mining project by Sindh Engro Coal Mining Company. He was also apprised about the social welfare projects by Thar Foundation in the fields of education, health, vocational training and tree plantation.
The prime minister said Thar coal was a precious natural asset that had been ignored in the past. On the request from different companies for the federal government's assistance regarding transportation, water supply and power transmission lines, the prime minister assured all-out cooperation from the federal government.