Mubasher Lucman has a bone to pick, and this time it's with the car manufacturing industry in Pakistan. The talk show host took to task local car manufacturers after the tragic death of Usama Kaira, son of the Pakistan People's Party (PPP) leader Qamar Zaman Kaira, in a road accident.
Why didn't the car's airbags deploy? Who checks the safety standards of vehicles in Pakistan? The car was a toyota corolla, and a top of the line model currently costs more than three-and-a-half million rupees – the highest priced vehicle in the entire region. Is this the product that so many Pakistanis are driving around in at such a cost? Where is the government and why has an FIR of criminal negligence not been registered against all local car assemblers for selling a car with faulty airbags?
All of the questions that Mr Lucman asks are important, some even need urgent answers. Profit decided to take a look at the assertions, and see how much weight there was to them.
Methodology:

Through a process of running the car's plates through the Islamabad excise department to determine what the actual make and model of the car was, talking to multiple automobile experts, and determining whether there could be other reasons other than manufacturing faults behind airbags not deploying, Profit assesses Mr Lucman's claims on its BS meter.
Findings:     
Mubasher Lucman made claims that the car manufacturing industry in Pakistan – every single one of them – is criminally negligent, as proven by the failed airbags in Usman Kaira's car. But on this account he has clearly been too quick to jump the gun, because as Profit discovered, while the car involved in the accident was indeed a Toyota, it was an import, not a locally manufactured one. Ironically enough, at the start of his diatribe, Mubasher Lucman had criticised the government for erecting barriers to car imports, and leaving people with no choice but to buy what he claimed were "overpriced tin death machines."
"The incident is tragic, but criticising the local assemblers for it is not correct. You can blame them for many other things but not in this particular case," said Sunil Munj, an automobile expert and CEO of Pakwheels.
Furthermore, running the car through the excise department's database showed that it had been manufactured in 2002 and registered in 2015. The registration number of the car was DS-447 with chassis number NZE-1210139916. Only the chassis number of imported cars starts with NZE. Meanwhile, car reviewers Shakaeb Khan and Omar Arshad and car dealer Syed Anjum did not just confirm that the car was an import, but guessed that the car was either Toyota Corolla Assista or Toyota Corolla Axio  – both sold only as Japanese import cars. Another assessment by Sunil Munj who was confident that the car was a Corolla X, which is also an imported vehicle.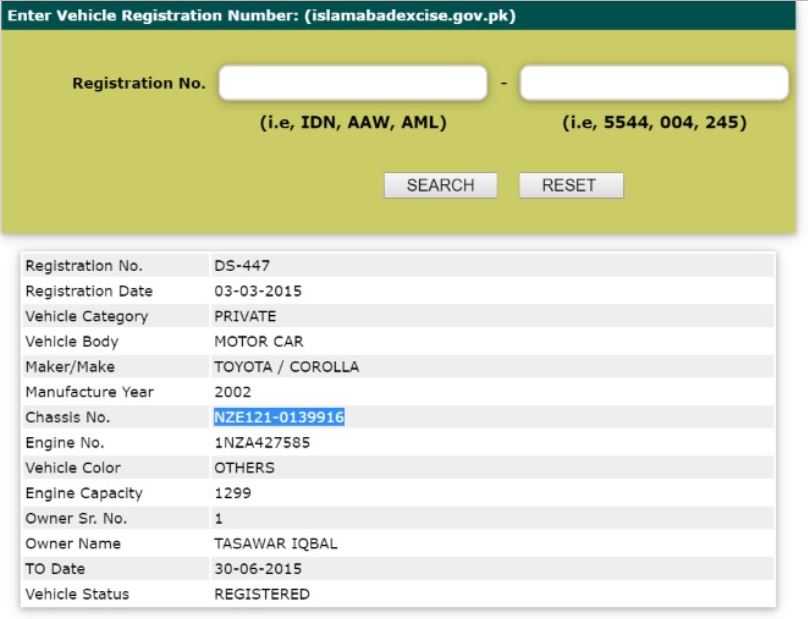 On the issue of any local car manufacturer being culpable in the accident that caused the deaths of Usama Kaira and his friend, Profit can safely call Total BS on its BS meter. But Mubasher Lucman on his show was making a larger argument than just this one incident, questioning the entire car manufacturing industry in Pakistan and its safety standards. He brought up a host of other tragic car accidents, such as the recent death of the wife and son of former Federal Minister Baleegh ur Rehman in a road accident.
On this issue, Profit discovered that there was no rhyme or reason to just assume that there was a safety standard problem in locally manufactured cars. This is not to say that we can be certain that locally assembled cars have airbags that always deploy, but that there is no proof that they don't. Most cars in Pakistan don't have airbags, and it is only the top of the line vehicles that come with this safety feature. And knowing nothing about the cars involved in the other accidents mentioned by Mr Lucman, it is a stretch to assume that it was faulty airbags that caused the deaths. More importantly, as our car experts explained, there are other reasons for airbags not to deploy. "There are two kinds of safety features that could be used in a car, namely primary restraint (seatbelts) and secondary restraint (airbags). In a lot of cars, airbags do not function until the seatbelts are in use." Not only could this be a possibility, but in imported cars, such as the one that was in the crash, there is always the possibility that the car was imported from Japan after it had already been in an accident. Often times importers do not replace airbags when the car arrives because they are at no pains to do so.
Another issue is that airbags in Pakistan are ridiculously expensive. Being imported parts, airbags have a high duty on them and many simply forgo installing airbags in imported cars for this reason. To their credit, the local car manufacturing industry has shown its concern for safety in the past, such as when Honda offered free airbag replacements and upgrades to its customers a couple of years ago. Toyota recently did the same, recalling for service more than a thousand Altis Grandes they had shipped from 2015-16.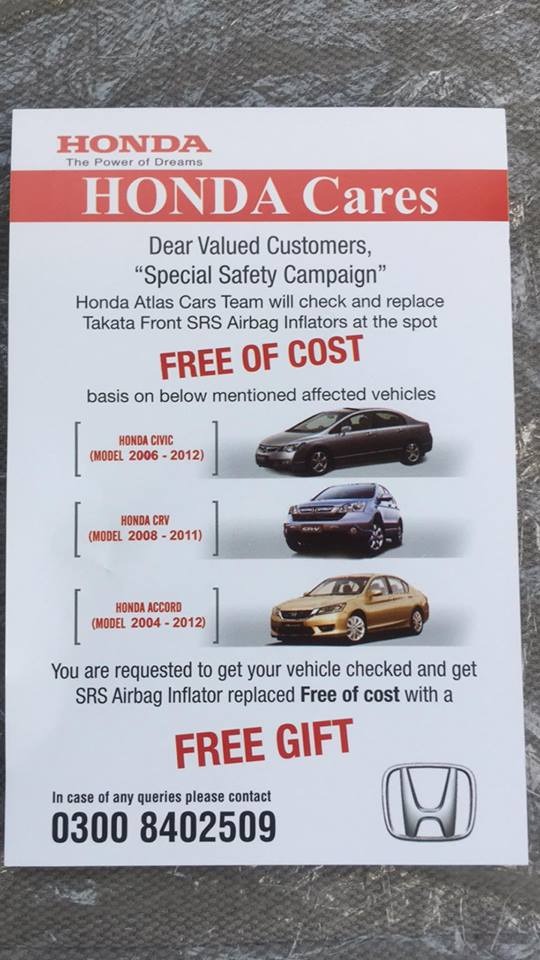 Verdict:
As far as Usama Kaira's death is concerned, while safety standards can always be improved, Mubasher Lucman's claim that local car manufacturers are in some way criminally negligent in the deaths of Kaira and his friend are a Total BS on Profit's BS meter. However, the claim that local manufacturers somehow don't have fully functioning airbags is unsubstantiated, and, therefore, has a high rating on Profit's BS meter.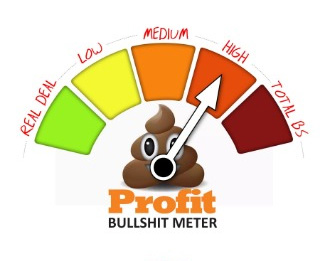 Research by: Bilal Hussain and Zaman Khan