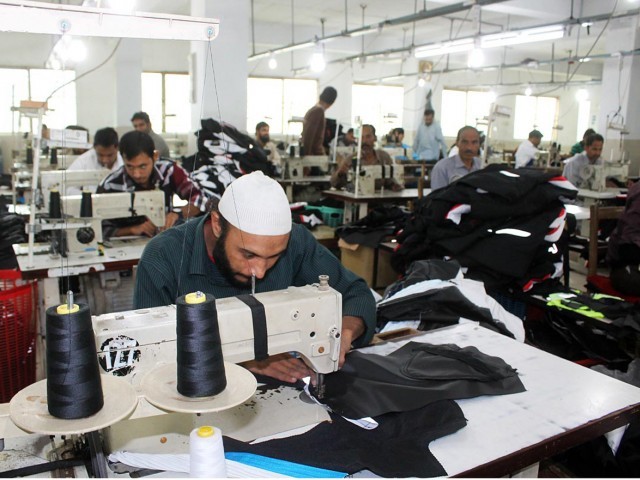 'Made in Pakistan' campaign urges people to elevate the value of Pakistani Rupee by promoting the local industry 
LAHORE: Following the recent increase in the value of US Dollar, the social media influencers, users and aspirants have started a massive campaign for 'Made in Pakistan' products, aiming to promote the local industry and elevate the value of Pakistani Rupee.
The social media bloggers and influencers have been discouraging people from buying imported products from 1st June till 31st October. Local traders have also supported this campaign.
According to the Pakistan Bureau of Statistics, Pakistan's total exports stood at $2.1 billion in April 2019, while total imports were recorded at $4.8 billion. The country's trade balance recorded a deficit of $2.7 billion in the period under review.
Majid Shah, a local trader, appreciated the 'Made in Pakistan' campaign and said, "I deal in leather garments, handbags and shoes. We export a few items and that too with a foreign label. I think that Pakistani leather industry is capable of producing world-class products."
He opined that people purchase foreign leather items only because of the strong marketing campaigns behind international brands.
"We in Pakistan lack such marketing techniques. I think that the youth has taken a smart decision by starting this aggressive campaign, as it will boost our economy as well as the local industry."
Qasim Raza, another trader of readymade clothes, said, "Made in Pakistan campaign is a guaranteed economic survival but our people need to understand its importance and sensitivity. Our businesses have been suffering badly at the hands of imported clothes whether stitched or unstitched. An aggressive campaign in favour of local products is the need of the hour."
"I have tested and tried Pakistani products and I don't find any issue with them. It's just that the imported products are marketed in such a way that people get attracted to them. There is no point in buying imported hair oils, soaps, cosmetics and cooking oils and tea etc. when we have a good standard range of all these items here," said Anum Fatima, a resident of Defence Housing Society.
Kashif Qureshi, a social media influencer, said, "The top three major trade items that Pakistan exports are house linens, rice, and non-retail pure cotton yarn whereas there is a long list of imported items starting from cold drinks to vehicles and electronics. We need to purchase Pakistani products instead of looking down upon them."
"I think it is high time that we start ignoring imported items which we use in daily routine, as the purchase of imported products also plays a role in inflation," said Riaz Ahmed, a professor of economics. "I support this campaign and I think all of us should be a part of it."