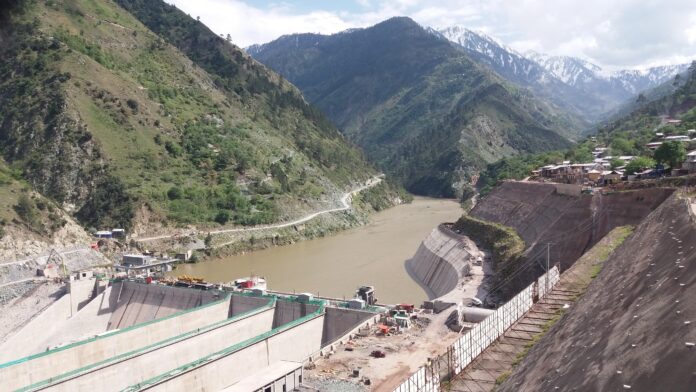 ISLAMABAD: The Ministry of Water & Power has decided to initiate an internal inquiry to examine the facts regarding the award of an illegal contract to the chief financial officer (CFO) of Neelum-Jhelum Hydropower Project (NJHPP) in violation of Public Procurement Regulatory Authority (PPRA) rules and regulations, a reliable source in the ministry told Profit on Wednesday.
The source said that the award of a fresh contract to an "incompetent" CFO was earlier rejected by the NJHPP board, as the CFO lacked the required educational qualifications. "However, with the support of some influential people in the ministry, he got the contract in violations of the PPRA rules and regulations," he added.
It is pertinent to mention that NJHPP's 47th Board of Director (BOD) meeting, held on 30th May 2019, had decided against the award of a fresh contract to NJHPP CFO Hamid Mehmood.
The board had maintained, "In case of Hamid Mahmood, propose of appointment (dated 24th June 2016) does not provide any provision for extension of contract beyond three years. Therefore, a fresh hiring process may be initiated on a competitive basis as per PPRA ordinance 2002."
The board further suggested that a proper advertisement may be published and all staff may be hired through a competitive process.
As per the source, no advertisement was published in this regard and the CFO was awarded the contract illegally.
Neelum Jhelum Hydropower Station is located in the Azad Jammu and Kashmir, Muzaffarabad area, and has an installed capacity of 969MW.
In 2007, a Chinese consortium, Gezhouba Group and China National Machinery Import and Export Corporation, were offered a contract to construct the dam and power station. The cost of the project has since gone up by Rs96 billion, from Rs404.321 billion to Rs500.343 billion, due to delaying tactics and negligence on part of the management.
Another source in the NJHPP revealed that the high profile project was still waiting for the hiring of new staff in Muzaffarabad, as liability period Chinese engineers would end this year. According to the rules, new staff should be hired during the liability period so that training from Chinese counterparts.
Talking to this scribe, Water & Power Secretary Meher Ali Shah confirmed that an inquiry against the illegal award of a contract to CFO Mehmood has been initited.
On a question regarding safeguarding the new CFO by the ministry, he said the ministry had adopted a zero-tolerance policy against illegal activity in any official business. "There is absolutely no point in safeguarding anyone beyond the confines of rules. The case will be dealt with strictly in accordance with the rules."