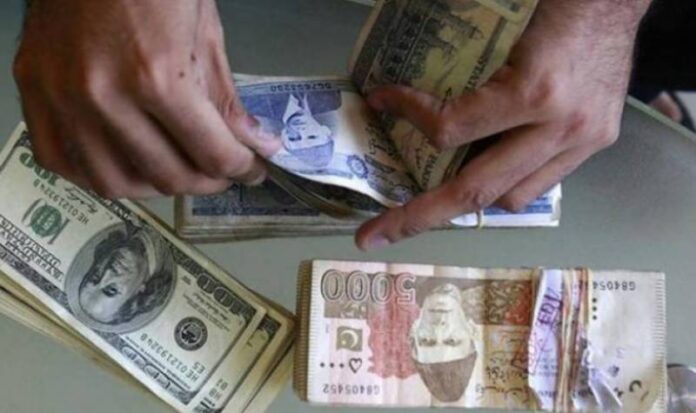 Following the government's agreement with the International Monetary Fund (IMF) on implementing tough measures for a bailout of $6 billion, Pakistan's current account deficit narrowed a significant 73pc to $579 million in the first month of the current fiscal year (July-FY19).
The current account deficit stood at $2.13 billion in the same month of last year, the State Bank of Pakistan (SBP) reported.
Talking to a private media outlet, Arif Habib Limited Research Head Samiullah Tariq said, "The colossal contraction in the deficit came on the back of…26pc drop in imports and 11pc improvement in exports."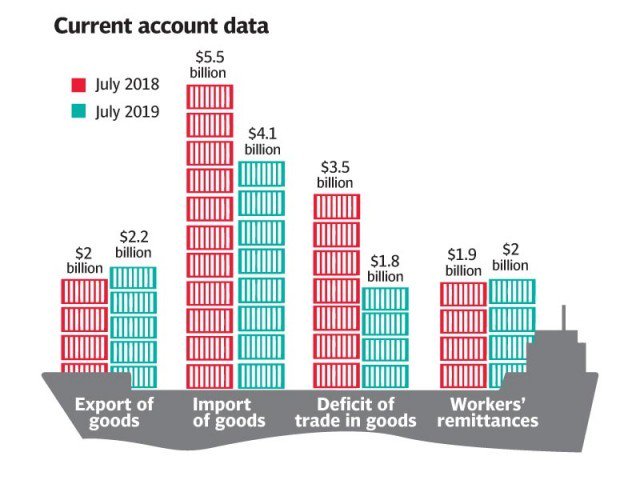 The desired improvement in the two major heads – imports and exports – was partly achieved after the government implemented reforms under the 39-month IMF loan programme, which started in July.
The loan programme binds the government to undertake structural reforms. These included increase in the key interest rate which stood at an eight-year high of 13.25pc in July, depreciation of the rupee, which fell 32pc to Rs160 to the US dollar in FY19, upward revision in power and gas tariffs and an ambitious tax-collection target of Rs5.55 trillion for the current fiscal year among other tough conditions for steering the economy out of the crisis.