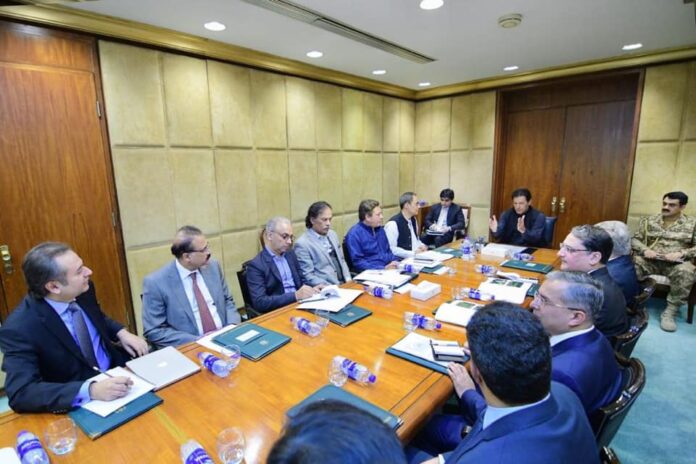 Prime Minister Imran Khan on Thursday declared the construction sector as an industry by giving an in-principle approval, Radio Pakistan reported.
The approval was given in a meeting attended by Special Assistant to PM on Information and Broadcasting Dr Firdous Ashiq Awan, Board of Investment Chairman Syed Zubair Gillani, Housing Secretary Dr Imran Zeb and Naya Pakistan Housing Authority (NPHDA) Chairman Lt Gen (r) Anwar Ali Hyder.
NPHDA Chairman Lt Gen (r) Anwar Ali Hyder briefed the prime minister about steps being taken to address policy issues and to ensure simplification of procedures, easy access to comprehensive information, abolishment of unnecessary approvals, compliance of zoning and development by-laws, utilisation of technology and lawful use of discretionary powers, particularly during inspections.
The NPHDA chairman also presented short, medium and long-term roadmaps to improve business regulations in the construction sector. He said that latest technology is being introduced to ensure transparency in the construction industry.
"In the first phase, land record will be digitalised in big cities," he stated, adding that all the land in the country would be digitised under the long-term plan.
He said this process would ensure online availability of land record, besides addressing most of the land-related matters.
The Captial Development Authority chairman on the occasion briefed the prime minister about the Automated Client Service Centre being launched in the federal capital.
He said the introduction of this service would not only facilitate the residents of the federal capital regarding CDA-related matters, but also help keep a check on corruption and other illegal practices in the authority.