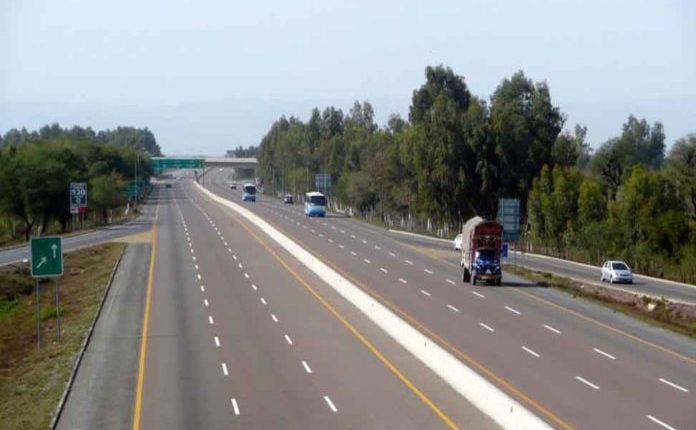 Tehseen Majeed used to work hundreds of miles away from her home in Pakistan's central city of Multan after completing her education, as she did not have any suitable job opportunity in her area at hometown.
"I was working in Islamabad and would see my mother after two or sometimes three months when I travelled back to Multan. Life in boarding was also not easy, but I had to live it, because there was not even a single job opportunity for me as a contact manager in my hometown until Chinese company set up its system in Multan to build Sukkur-Multan motorway," the 27-year-old woman told Xinhua.
She is one of about 28,900 local employees who took part in the construction of the recently completed Sukkur-Multan motorway — a fraction of Peshawar to Karachi Motorway (PKM) project. The newly-built road is the largest infrastructure project under the China-Pakistan Economic Corridor (CPEC).
The China State Construction Engineering Corporation (CSCEC), constructor of the 392-km project, complete the motorway within a record period of 36 months, about two weeks ahead of schedule in extremely hot weather in centre Pakistan.
Over 90pc of the CSCEC's employees are local Pakistanis. Majeed's job is to maintain the road, for which she has to frequently visit the site in the scorching heat of 50 degrees Celsius.
However, she is happy to forgo her peaceful life working for the previous employer in Islamabad to opt for her current challenging job as the respect and appreciation she is getting for her job now makes her work harder as her Chinese colleagues.
The road, which sneaks through the heart of Multan to Sukkur and finally will connect with the country's business hub Karachi, will unfold immense business opportunities for the country's centre area by enabling local farmers to send commodities within the country and to the outside world.
Multan is rich in mangoes, which is fondly called as king of fruits in South Asia. Multan-grown mangoes are unique in its taste, with some varieties available only in the region. Apart from that, sugarcane, cotton, wheat, and a variety of vegetables are also grown in the area.
With the newly constructed motorway, which has shrunk the distance by almost half travelling from Multan to Sukkur, the district's connectivity with other parts of the country will be enhanced, enabling it to transport local commodities in a timely manner.
Makers of Multan's hand-embroidered clothes and hand-painted pottery, earthenware and camel-ware will also get benefit from the road network with a cheaper transportation cost.
The motorway has also equipped local people with modern skills besides giving them knowledge and experience to use modern machinery. Many local farmers are now skilled labourers with the help of the Chinese engineers working on the project.