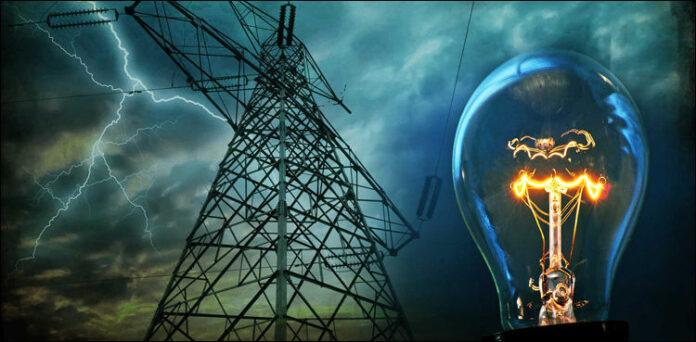 ISLAMABAD: The Central Power Purchasing Agency (CPPA) has asked the National Electric Power Regulatory Authority (NEPRA) to jack up electricity price by Rs2.97 per unit on account of fuel price adjustment for the month of September 2019, Pakistan Today has learnt.
NEPRA would hold a hearing to take a final decision in this regard on 30th October in Islamabad.
According to the sources, if NEPRA approves the CPPA's request, the already struggling electricity consumers would be burdened with an additional Rs25 billion. "This proposed hike in electricity consumers will be collected from power consumers during the month of November," they added.
Sources said that CPPA, in its application, has informed that approximately 13.62 billion units of electricity were produced at the cost of Rs70 billion during September.
CPPA elaborated that out of the total power generation in the September, 37.09pc was generated from hydel sources, 16.39pc from coal, 6pc from residual fuel oil (RFO), 5.50pc nuclear source, 1.10pc wind source, 0.45pc solar source, 11.85pc gas and 21.06pc from imported liquefied natural gas (LNG).
"Pursuant to Section 31 (7) of the NEPRA Act (XL of 1997) and the mechanism for monthly fuel price adjustment prescribed by the authority in the tariff determination of Ex-WAPDA distribution companies (DISCOs), the authority may on monthly basis make adjustments in the approved tariff on account of any variation in the fuel charges and policy guidelines as the federal government may issue and notify the tariff so adjusted in the official gazette," an official NEPRA document read.
It is pertinent to mention that NEPRA in its decision dated 8th October 2019, pertaining to FPA of July, had increased power prices by Rs1.78 per unit owing to variation registered between the actual fuel charges and the reference fuel charges.
Actual fuel charges in July were registered at Rs5.3219/kWh while corresponding reference fuel charges component stood at Rs3.5420/kWh in July 2019.