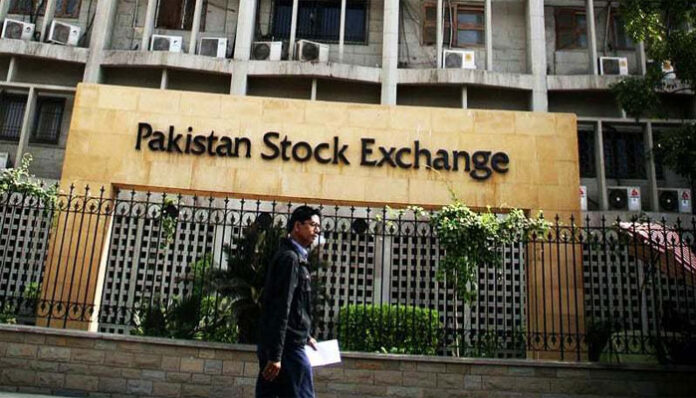 ISLAMABAD: Bullish sentiments ruled the Pakistan Stock Exchange (PSX) during the outgoing trading week, lifting the KSE-100 Index by 1,600 points to 35,978.16 on Friday (Nov 8) as compared to 3,477.61 points last week.
Throughout the week under review, there was not even a single trading day that had allowed bearish trends to slash the pace of bullish growth. Cumulatively, the index went up by over 4.65pc during the week under review.
The weeklong performance shows that the index grew by 899.85 (2.62pc) points on Monday; 80.85 (0.23pc) on Tuesday; 295.02 (0.83pc) points on Wednesday; 105.19 (0.30pc) points on Thursday and 219.64 (0.61pc) points on Friday.
During the outgoing week, it was observed that the traders virtually rejected the 'marches' or 'sit-ins' of opposition parties, led by the Jamiat Ulema-e-Islam.
Among other developments, the International Monetary Fund (IMF) mission successfully concluded its review of the Extended Fund Facility (EFF) on Friday.
The IMF confirmed that Pakistan met all the criteria set for the first quarter by "good margins"; hence a staff-level agreement was reached on the first review under EFF.
Meanwhile, the Consumer Price Index (CPI) eased in October stood at 11pc compared to the same month of the previous fiscal year.
Moreover, the total liquid foreign reserves held by the country stood at $15,517.9 million as of Nov 1, 2019.