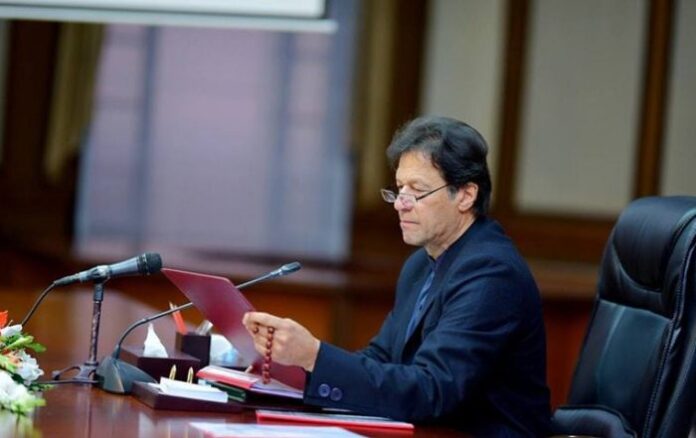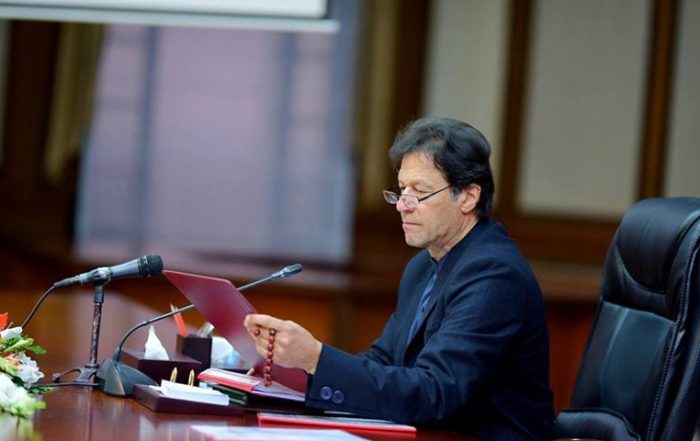 ISLAMABAD: Prime Minister Imran Khan on Wednesday directed the officials concerned to form partnerships with the private sector for the execution of development projects, saying that the existing laws should be reviewed to provide maximum facilitation in this regard.
Presiding over a high-level meeting in Islamabad, PM Imran Khan said the development process could be accelerated through the facilitation of the private sector and utilisation of latest resources in various fields like energy, infrastructure, tourism, and communication.
"In this way, projects worth billions of rupees can be initiated."
The PM directed the ministers and provincial chief secretaries to identify development projects in their respective departments and to start their work on them by simplifying the laws.
PM Imran said the creation of job opportunities for youth and acceleration of the economic process in the country was among the top priorities of the government.
"Our youth is a valuable asset of the country and there is a need to utilise their talents in a positive manner," he said. "Out of the box thinking is required for this purpose."
The prime minister also highlighted the importance of capacity building in ministries and provincial departments.
The meeting identified various projects in energy, communication, aviation, tourism, logistics, technology, waste management, social and real estate sectors where public-private partnership could be formed.
It was informed that the government was striving hard to promote public-private partnerships and that maximum facilitation would be extended to facilitate the private sector and to ensure job opportunities for youth.
'CONDUCIVE BUSINESS ENVIRONMENT'
Meanwhile, Prime Minister Imran Khan reiterated the government's resolve to further improve the business climate in the country in order to accelerate the pace of economic development.
He was chairing the meeting of government's economic team in Islamabad on Wednesday.
The PM said the country was experiencing economic stability owing to the prudent policies of the government. "The trust of investors and business community has now been restored," he remarked.
Terming the overseas Pakistanis an asset, the prime minister said all out steps would be taken for their facilitation. He said the foreign remittances received from overseas Pakistanis were a milestone in the national economy.
He directed his team to ensure that remittances sent by overseas Pakistanis were received by their families without any deduction.
A proposed incentive package for overseas Pakistanis regarding transfer of foreign remittances through legal channels was also presented to the prime minister.
The proposals contained give special incentives for banks and exchange companies to promote foreign remittances.
The representatives of Pakistan Post apprised the meeting that number of post offices providing the service of foreign remittances would be gradually increased to 3,200 from existing 240.
The Naya Pakistan Housing Authority chairman on the occasion briefed the meeting on steps taken for promotion of the housing sector in the country.