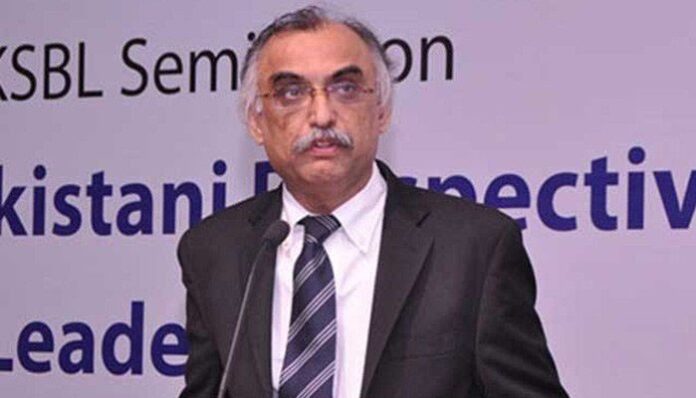 RAWALPINDI: Federal Board of Revenue (FBR) Chairman Syed Shabbar Zaidi has sought traders' help and cooperation in addressing the menace of smuggling.
The FBR chairman made this request during a meeting with the members of Rawalpindi Chamber of Commerce and Industry (RCCI), according to a press statement issued on Friday.
Apprising the FBR chairman of the business community's woes, RCCI President Saboor Malik said raids and closure of business centres propagate a negative message in the markets. "Such steps also hurt the honour, respect and goodwill of the businesses."
The RCCI president urged the FBR chairman to stop conducting raids, in the garb of 'crackdown' against smuggled goods, at different business centres.
He noted that the national economy was passing through a difficult time, saying that it was imperative for the FBR to form a close liaison with the business community.
Speaking on the occasion, the FBR chairman assured traders that powers to impose penalties would be given to higher authority (Member FBR), who would evaluate the authenticity and then give permissions if required.
"Turnover tax will be reduced for small traders and businessmen on a case to case basis and its threshold will be increased. Hajj companies' payment to Saudi Arabia under section 152 will be evaluated and exempted from withholding tax," he added.
The FBR chairman assured the business community that no raids would be conducted on the offices of registered taxpayers.
BANKING SECTOR LAUDED
Separately, FBR Chairman Shabbar Zaidi on Friday expressed gratitude to the Pakistan Banks Association (PBA) and presidents of all banks for showing willingness to withdraw pending litigation on furnishing of certain information.
"On behalf of FBR, I thank Pakistan Bank Association and Presidents of all the banks for agreeing to withdraw pending litigation on the matter of furnishing of certain information," the FBR chief tweeted. "This positivity has been achieved by mutual consultation. A way forward of cooperation has opened."
It is pertinent to mention that commercial banks had agreed to provide details of their account holders to the tax body.
As per the officials, the agreement would let the tax authorities to check the flow of undocumented money through banking channels.
The agreement was reached at a meeting between the FBR chairman and chief executives of commercial banks on November 27 at the Large Taxpayers Unit (LTU), Karachi.