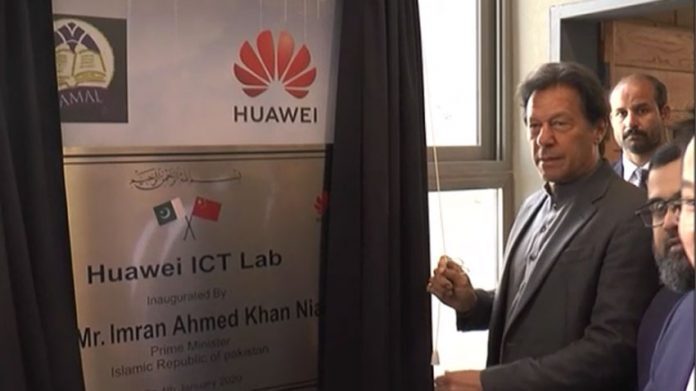 Prime Minister Imran Khan on Saturday inaugurated Huawei ICT Lab at NAMAL University, Mianwali, where he was briefed about the state-of-the-art information and communications technology facility at the institute.
Adviser to Prime Minister on Commerce Abdul Razzak Dawood, senior management of the NAMAL University and representatives of Huawei were also present on the occasion.
Following the opening of the ICT lab, the PM also inaugurated a Model Police Station. Inspector General of Punjab Police (IGP) Arif Nawaz Khan briefed the premier about the special measures regarding police stations in the province.
In November last year, Pakistan had asked Chinese telecom giant Huawei to relocate its manufacturing units as "the South Asian nation offers scores of incentives to foreign investors".
In a meeting with Huawei Supervisory Board Chairman Li Jie, who was leading a delegation, the prime minister had highlighted the attractive incentive packages being offered by the government to the potential relocating industries. He also talked about the availability of inexpensive labour and the competent and enterprising youth in Pakistan.
Speaking on the occasion, the Huawei official had told PM Imran about the progress being made by the country in the network domain. He had also pointed out that they had established a new ecosystem in order to avoid reliance on the companies enjoying a monopoly in the field.