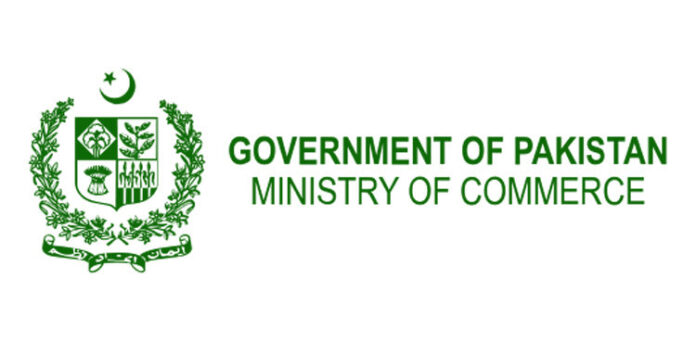 ISLAMABAD: Under the government's 'Look Africa Initiative', the Ministry of Commerce would organise the Pakistan-Africa Trade Development Conference in Nairobi, Kenya, on January 30-31.
According to a statement issued by the ministry, the conference would be first-of-its-kind, as over 200 delegates (officials and businessmen) from 20 African countries, arranged by Pakistan Missions abroad, would be gracing the occasion.
The participating countries include Pakistan, Kenya, Algeria, Morocco, Tunisia, Libya, Egypt, Senegal, Nigeria, Ethiopia, Tanzania, Niger, South Africa, Zimbabwe, Sudan, Mauritius, Rwanda, Uganda, and Burundi.
Adviser to PM on Commerce Abdul Razaq Dawood and Foreign Minister Shah Mehmood Qureshi would lead the Pakistani delegation. The Kenyan foreign minister and trade minister have also confirmed their participation. Kenyan President Uhuru Kenyatta would inaugurate the conference.
Over 100 leading Pakistani companies, belonging to textile and apparel, pharmaceuticals, agriculture (rice, sugar, wheat.), tractors & agricultural implements, banking and transportation, surgical instruments, leather & sports goods, light engineering and electronics, IT & software and cement & construction sectors, would be showcasing their products on the occasion.
During the two-day conference, the Pakistani side would discuss with their African counterparts' ways and means to enhance trade relations, develop banking and transportation channels, improve engagement and connectivity and remove tariff and non-tariff barriers.
A presentation on "business and investment opportunities in Pakistan" would also be given, followed by sectoral presentations by Pakistani businessmen and African trading blocs/countries. In addition, business-to-business, government-to-business and government-to-government meetings have also been arranged.
It is pertinent to mention that Pakistan's trade with Africa remained stagnant at $3 billion per year from 2012-13 to 2016-17. However, it increased to $4.6 billion in 2018-19.
As per the ministry, the main reason behind low trade volume had been the low level of engagement between Pakistan with Africa.
"In order to enhance trade and increase outreach to major African economies, the MoC launched 'Look Africa Initiative', which envisaged various measures to enhance trade with Africa," the ministry stated. "In 2019, the MoC had relocated six commercial sections from Europe to Africa, taking the total number to ten."