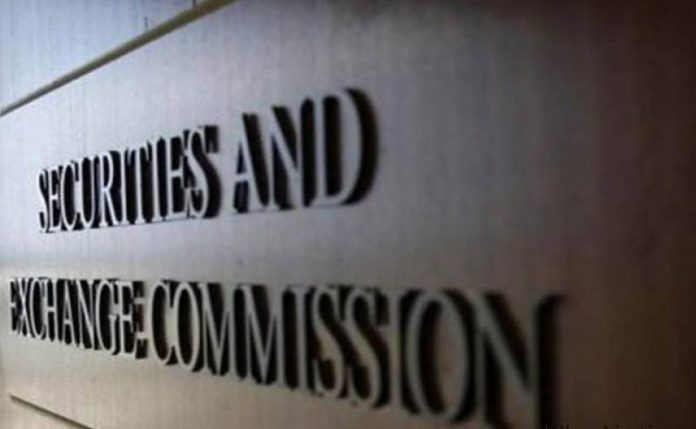 LAHORE: The Securities and Exchange Commission of Pakistan (SECP), in a bid to minimize custody risks and safeguard investors, has approved amendments to the Securities Brokers (Licensing and Operations) Regulations, 2016.
The commission has finalized the amendments in the light of comprehensive consultations with all stakeholders.
The amended regulations introduced categorization of securities brokers with enhanced measures for investor protection through safe custody of their assets, improved governance standards in brokerage industry, transparency and risk management.
The move will help address repeated broker custody defaults the country's market had witnessed in the past which shattered the investor confidence and market integrity.
The regulations also catalyze migration to an effective risk-based compliance culture and a shift from the traditional way of regulating brokers alike resulting in over regulating smaller brokers.
A concept paper proposing to introduce the new broker regime, based on global benchmarks was first released in April 2019.
Numerous extensive consultative sessions were organized by SECP with the stakeholders including brokers based in all stock exchanges of the country, central depository, clearing company, and mutual fund industry etc.
Taking into consideration valid suggestions of the stakeholders, a revised concept note was issued for public consultation in November 2019. That was followed by more meetings with the stakeholders in November-December 2019.
Subsequently, the draft regulations were made public for consultation on January 10, 2020. During the period, the SECP chairman and commissioner also met with the board of directors of the stock exchange and held discussion sessions with brokers of Karachi, Lahore and Islamabad regions.
Presently, contrary to global benchmarks, all brokerage houses retain custody of investor assets and are subject to the same compliance requirements regardless of their size or capacity, thus making it difficult for many brokers to comply with the law and ensure adequate investor protection.
Brokers will now be categorized according to their net worth and governance requirements into three categories, namely Trading & Clearing broker (T&C), Trading & Self-Clearing (TSC) and Trading Only (TO).
T&C and TSC categories will be allowed to retain custody of client assets, whereas, TO broker would only have custody of its proprietary book, directors and sponsors and their close relatives. TO broker will therefore operate with significantly reduced compliance requirements. Net worth requirement for TO brokers have also been reduced from Rs35 million to Rs15 million.
As compared to most regional and global markets, Pakistan's capital market has a very narrow investor base. One of the reasons is that insufficiently capitalized brokers have lacked capacity to spread their branch network.
These weak brokers also lack internal controls, compliance procedures, and infrastructure and governance standards.
This was evidenced particularly when implementing AML/FATF requirements which require intermediaries to have comprehensive protocols to curtail money laundering and terrorism financing risks.
The new broker regime is expected to bridge the regulatory compliance gap while increasing commercial viability of brokerage industry.