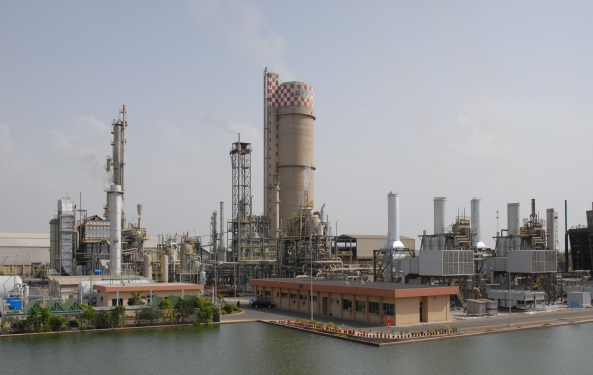 ISLAMABAD: A month after reducing the price of urea by Rs300 per bag, Fauji Fertilizer Company (FFC) has now decided to further reduce the price by Rs75 per bag in order to pass on the benefit of GIDC removal to the consumers.
Although FFC had earlier announced to lower the price of 50kg urea bag by Rs400 following the relief it got from the removal of Gas Infrastructure Development Cess (GIDC), the company had only reduced the price by Rs300. Other market competitors, however, claimed to have fully passed on the benefit to the consumers.
According to sources, FCC opted for a further cut in urea price following a meeting with the concerned ministries.
Meanwhile, the FCC officials claimed that the company has maintained its pledge to farmers by reducing another Rs75 per urea bag.
"In the wake of the government's decision to reduce GIDC, FFC was at the forefront to answer the government's call for a reduction in urea prices," a statement issued by the company reads.
"The company had earlier reduced its urea price by Rs300 per bag (effective from 28th January) to immediately pass on the benefit of GIDC removal to the farming community. Furthering the commitment to ensure food security in the country, FFC has now additionally reduced Rs75 per urea bag, tantamounting to total relief of Rs375 per bag."
As per the statement, "The decision truly reflects on the company's commitment and efforts to align with the cause of the government for providing necessary agri relief and improving farm economics in the country."
It is pertinent to mention that Engro Fertilizers had earlier announced that "it had fully passed on the benefit of the change in GIDC rates by reducing the price of each 50kg bag by Rs160 (effective from Feb 1)".
The impact of GIDC waiver varies for different fertiliser manufacturers; Engro Fertilizer and Fatima Fertilizer claimed that the cess does not apply at their plants as they were established under the 2001 Policy. Engro maintained that GIDC was applicable at its 0.63 million tonne plant and that the price reduction would help the farmers during the ongoing Rabbi season.
'REDRESSAL OF FARMERS' WOES'
Moreover, National Food Security & Research Minister Makhdoom Khusro Bakhtiar, while talking to Pakistan Kissan Ittehad President Khalid Mehmood Khokhar on Thursday, said that his government was cognizant of the issues being faced by the farmers' community and was undertaking measures to resolve them at the earliest.
He stated that development and modernization of the agriculture sector was among the top priorities of the government, as evident from the initiation of various agriculture programmes.
He said that prices of fertilizer have declined considerably following the government to waive off GIDC, adding that measures are being taken to ensure uninterrupted supply to farmers.