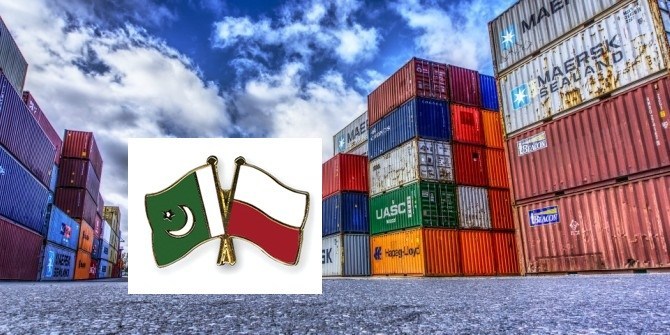 ISLAMABAD: Ambassador-designate of Pakistan to Poland Malik Muhammad Farooq on Thursday visited the Islamabad Chamber of Commerce and Industry (ICCI) where he discussed with ICCI President Muhammad Ahmed Waheed ways that could help enhance Pak-Poland bilateral trade.
Farooq said that Pakistan's trade with Poland was negligible as compared to the actual potential and stressed that the business community should focus on further enhancing the volume of exports in the Polish market.
He assured the business community of his complete support in this regard.
Noting that around 90pc of Pakistan's exports to Poland were comprised of textiles products, he urged the business community to tap other mutually beneficial areas for trade promotion.
"Both countries possess great potential to cooperate in the IT sector, and Polish companies can contribute towards the growth of 5G and telecom infrastructure in Pakistan," he stated. "Pakistan can also import heavy machinery and high-tech products from Poland."
The envoy recalled that Poland in the past had cooperated with Pakistan in establishing various institutions, including PIA, and that Pakistan could receive more benefits by developing a close liaison with Poland.
Speaking on the occasion, ICCI President Muhammad Ahmed Waheed said that foreign missions of Pakistan have an important role in promoting Pakistani products aboard.
He said the Pakistani embassy should identify new opportunities for Pakistani products in the Polish market, adding that the embassy should also share information on a regular basis with ICCI about prospects of investment and joint ventures for Pakistan's private sector in the Polish market.