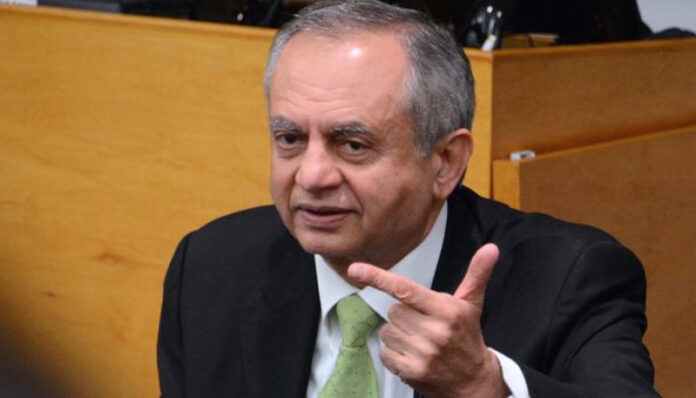 Adviser to the Prime Minister on Commerce, Industry and Investment Abdul Razzak Dawood on Thursday said the government would neither allow a cash flow crisis to take place nor businesses to go bankrupt because of it.
In a video message on Twitter, the adviser said the government would fully support all segments of society in ensuring cash flows.
He said said he knew about the problems being faced by people ever since the coronavirus outbreak began in the country.
Dawood assured people that the government's programme was not restricted to exporters. "It [programme] is not for exporters alone. It is for our SMEs, the retail sector as well as our labourers," he said.
My message to the people of Pakistan. @ImranKhanPTI @PTIofficial @aliya_hamza @ansukhera @pid_gov pic.twitter.com/9aazfjR4mT

— Abdul Razak Dawood (@razak_dawood) March 26, 2020
"I will take care of issues pertaining to electricity, banking and cash flows as highlighted by masses as the government is committed to resolve their problems."
The PM's adviser issued the video statement at a time when the coronavirus has affected over 1,100 people in the country a little over a month since the first case was reported.
Prime Minister Imran Khan has assured the nation that he will not impose a lockdown in days to come as it will have a disastrous impact on the country's economy.