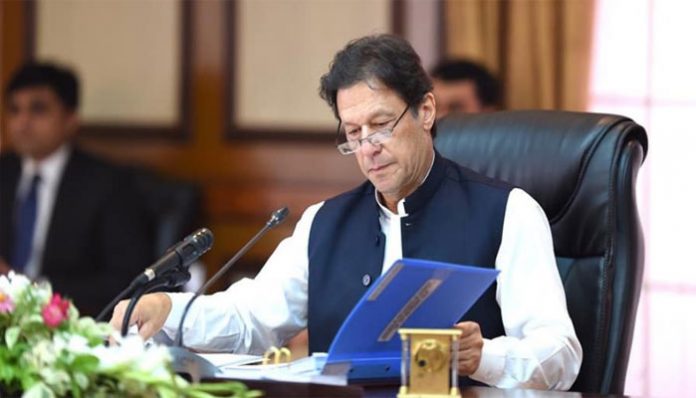 ISLAMABAD: Prime Minister Imran Khan has constituted a high-level committee to facilitate the telecommunication sector, which wants a reduction in taxes to overcome the losses it was incurring due to the lockdown situation in the country.
As per a notification issued on Monday, a 13-member committee, to be headed by IT and Telecom Secretary Shoaib Siddique, has been constituted in response to a letter sent to the prime minister on April 2, 2020.
"The committee has been tasked to carry out consultations and evaluate the issues of cellular mobile operators (CMOs) and formulate recommendations for onward submission to the PM Office," the notification read.
Earlier, the country's cellular companies had written a letter to the premier and the IT secretary, asking them to reduce taxes on CMOs, as well as on mobile data, to facilitate the consumers during the lockdown period. The letter was signed by the senior management of Jazz, Zong, Telenor and Ufone.
As per sources, the key demand of the telecom sector was to reduce taxes being paid by the consumers mainly on account recharging. Besides, the cellular companies had also asked the government to suspend 12pc withholding tax being levied on consumers.
"The telecom sector also wants a reduction in the GST from 19.5pc to 16pc on mobile telephony and suspension of 19.5pc GST on internet," a telecom official told this scribe. "This will help the consumers maintain affordability under the crisis-like situation, as the markets and other major business generating activities have been suspended."
Moreover, the sector requested that the condition of 1.5pc revenues for Universal Service Fund (USF) and 0.5pc of revenue for R&D (being deposited in a pool) should be reduced to a total of one per cent for the time being.
"USF has accumulated around Rs100 billion, and reduced collections for some time will not have any serious impact on this head," the letter stated.
Another concern of the cellular companies was regarding the collection of Rs23 per verification by NADRA, which accounts for around Rs140 million per month. The telecom companies demanded the government to waive this amount the time being.
The four companies also asked the government to reduce certain regulatory duties, including the annual regulatory duty being paid to the Pakistan Telecommunication Authority, by 50pc for the year 2020.
The cellular firms maintained, "Like the general public and the consumers, the business sector is also facing economic difficulties and the cost of doing business has increased."
Interestingly, in an attempt to avail the benefit of the current situation, the cellular firms also demanded the government to allocate the spectrum for AJK and Gilgit-Baltistan so that internet service could be enhanced for those areas.
The companies sought allocation of spectrum for 15 years at a base price without auction.
The government of GB and AJK, on the other hand, want the auction of the spectrum as they foresee billions of rupees worth income through the process.