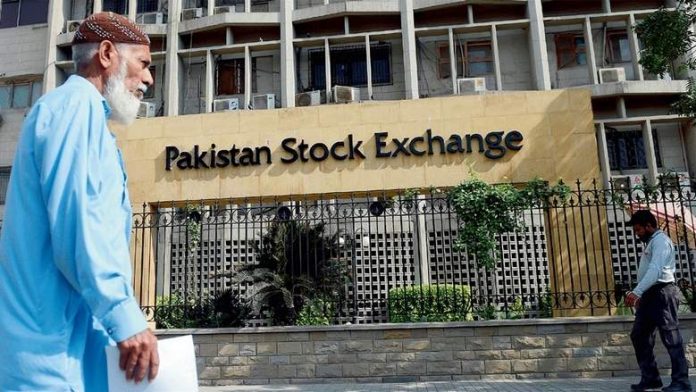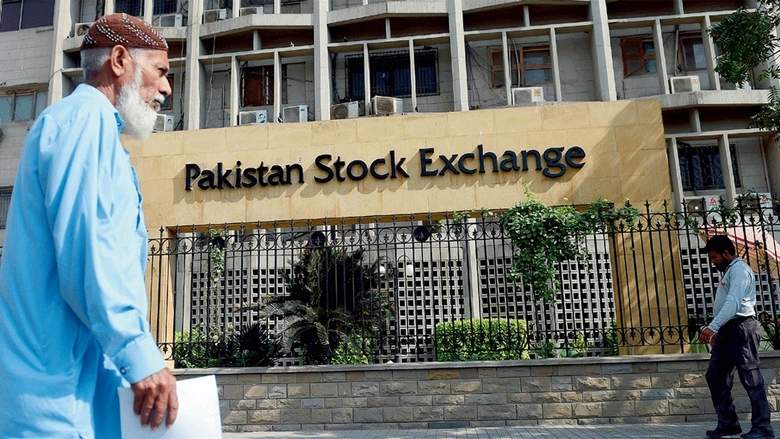 KARACHI: Stocks rallied on the last session of the week as investors anticipated a rate cut in the country's monetary policy, which was announced after the session's conclusion.
Breaking the selling pattern, foreign investors closed the previous session (Thursday) as net buyers, registering a net inflow of $0.069 million.
According to analysts, the Pakistan Stock Exchange (PSX) remained positive throughout the day ahead of the policy statement, with all indices posting decent gains.
"Bounce in international crude prices helped oil & gas stocks stage some recovery from the recent sessions, with OGDC and PPL particularly performing well," said Arif Habib Ltd in its report. "Despite positive trend in the market, banking stocks remained subdued, however, active buying interest was observed in both BOP and HBL, which have been performing since the beginning of the week."
Gaining 236.54 points, the benchmark KSE-100 Index recorded its intraday high at 34,041.44. It closed higher by 203.43 points at 34,008.33.
Among other indices, the KMI-30 Index accumulated 597.24 points to settle at 55,362.08, while the KSE All Share Index gathered 188.04 points, ending at 24,208.02. Of the total traded scrips, 166 advanced and 126 declined.
It may be noted that the KSE-100 Index gained 2.22pc or 740 points during the week ending May 15. Average market volumes during the week were recorded at 219.09 million, while traded value stood at Rs6.47 billion.
The overall market volumes declined from 240.21 million in the last session to 213.27 million (-11pc) on Friday. Average traded value, however, inched up by 1pc, from $38.5 million to $38.8 million. Hascol Petroleum Limited (HASCOL 1.89pc), K-Electric Limited (KEL 3.72pc) and Maple Leaf Cement Factory Limited (MLCF 0.60pc) topped the volume chart, exchanging 14.77 million, 12.22 million and 9.85 million shares, respectively.
Sectors that drove the benchmark index south included oil & gas exploration (109.47 points), power generation & distribution (57.74 points) and cement (50.45 points). Among the companies, Hub Power Company Limited (HUBC 53.28 points), Nestle Pakistan Limited (NESTLE 34.44 points) and Mari Petroleum Company Limited (MARI 33.48 points) remained the top contributors.
The banking sector lost 0.65pc from its total market capitalization, with MCB Bank Limited (MCB -1.50pc), United Bank Limited (UBL -1.67pc) and Bank AlFalah Limited (BAFL -0.96pc) closing in the red.
Meanwhile, GlaxoSmithKline (Pakistan) Limited (GLAXO -2.21pc), in its financial performance for the first quarter of FY20, stated that its sales remained flat, while gross profit margin fell from 24pc last year to 20pc. The company's earnings per share contracted from Rs1.67 in 1QFY19 to Rs1.34.