Prologue: Enter Chorus 
In 2006, Hasnain Sheikh took the speaker's podium at a large banking convention in Karachi. Surrounded by some of the biggest names in Pakistan's banking industry, at a time when nobody was taking it seriously, he was there to pitch the opportunity that the world of fintech offered banks. But instead of buttering up his audience and appealing to their opportunity, he asked them with more than a hint of hauteur, "do you even know how many zeroes that is?" Somewhere in the background, watching approvingly, was his cousin, Bashir Sheikh, with whom he had set out to change Pakistan's banking landscape. Other bankers in the audience of the convention, however, might not have felt as generous to his rhetorical question. 
But approval mattered little to the Ivy League-educated Sheikhs, who believed they were on the brink of a big breakthrough, and could back up their posturing. Back when the concept sounded like little more than futuristic mumbo jumbo, Bashir and Hasnain had gone all-in on mobile banking solutions being the next big thing.
Young, hungry, talented and equipped with the best teams, ideas, resources, and the right connections, they were visionaries in the fintech arena – before fintech was even a known term – and years ahead of their closest competitors. It was a dream scenario which they somehow still managed to squander. Perhaps establishment approval should have mattered after all.
Today, the company that they founded, Inov8, is little more than a bare bones ghost town littered with the remains of once ambitious products that have one by one met eerily similar ends. The more than 16 year journey of Inov8 has seen dizzying highs, abysmal lows, shocking scandals and millions of dollars down the drain on a company that was always fledgling but never quite able to take off to the heights it had promised. And much like a talented sports star that has the raw promise but never the numbers or performances to back it up, Inov8 has found a whole array of people to blame.       
Article continues after this advertisement
But to begin the story, we must go back a few years before the infamous banking convention. That is where our story starts, a tale of pride, hubris and misfortune. And it all begins with a raffle scheme.
Act 1: The beginning
It was 2004, the internet was just starting to spread its way into every household, it seemed like President Pervez Musharraf would be in power forever, and Moonis Elahi being the son of the Chief Minister was the de facto political heir of Punjab. The buzz about town at that time was the Punjab Development Fund's (PFD) Crorepati raffle scheme. While the scheme had been launched by the Pakistan Muslim League Quaid (PML-Q) government in Punjab, other than making the Bank of Punjab (BoP) its banker and collecting agent, the show was being run by a then little known company called Inov8.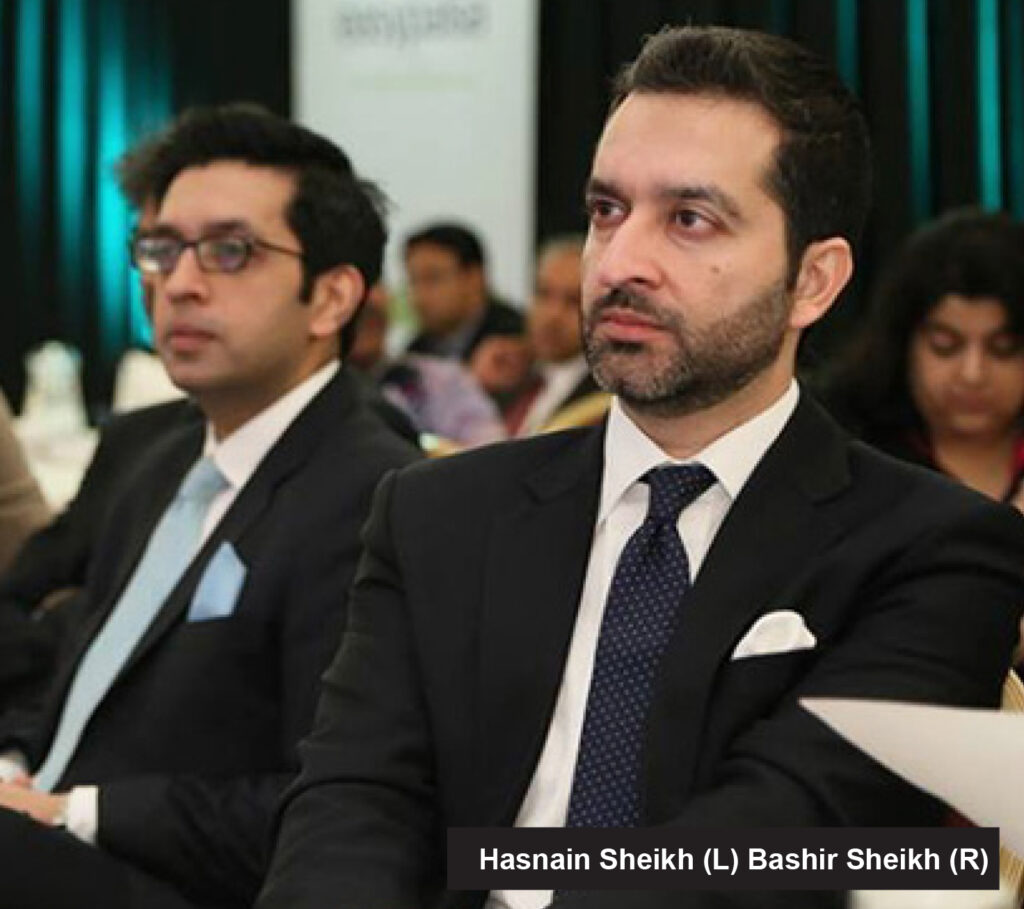 So little was known about Inov8 at the time that the rumour mill had somehow perpetrated that it belonged to Moonis Elahi, and there was something fishy about how it had gotten the contract. Moonis Elahi was simply a close friend of Bashir and Hasnain Sheikh, having studied with them at the elite Lahore American School.
The cousins had an in with the elite circles of Lahore, belonging to an old money family with a huge chemical factory in Kot Lakhpat and prime property on the Upper Mall road. But while that family money managed to put both of them through the prestigious Wharton School at the University of Pennsylvania, they returned to find that their fathers were now presiding over a stagnant estate. They moved to consolidate, selling the property on the Upper Mall and the machinery from the factory to settle their debts.
By this point, they would have been set to continue on with their high flying lifestyles in their upper class circles for a lifetime. Instead, the zeal of Wharton still fresh, they decided to start Inov8. This was not going to be any other company that churns out boring, steady cash-flow. This was going to be a game changing approach that would make them uber rich and uber powerful. Their idea was fresh, and they were going to settle for nothing less than the best. So even though they had little to show for by means of experience, Inov8 from its very first day had a reputation for having a trailblazing team and brilliant ideas, which managed to secure them the contract for the Crorepati scheme.
And this was not any regular contract. Inov8 was a tech company, one which had been formed with the idea of spreading point of sale credit and debit card sales using top of the line technology. But Inov8 took on everything for this project, from marketing to the technology being used. 
From the get go, it was clear  that the cousins would settle for nothing less than complete domination. They pursued aggressive marketing tactics, buying out space on the most prime billboards, newspapers and television slots. They also hired International Brands (Pvt) Limited (IBL), Pakistan's largest distribution company and the distributors for Unilever Pakistan, to be their official distributor. IBL did what IBL does best, and distributed the tickets for the lottery far and wide and made sure they were being sold at every kiosk and every general store across the country.   
The success of the Crorepati scheme could have been a major make-or-break moment for Inov8 and the cousins. But while everything pointed towards it making them, the cookie crumbled the other way. The lottery numbers had duplicates, court cases raged, and the Sindh High Court forbade the distribution of prizes a day before the raffle was supposed to take place.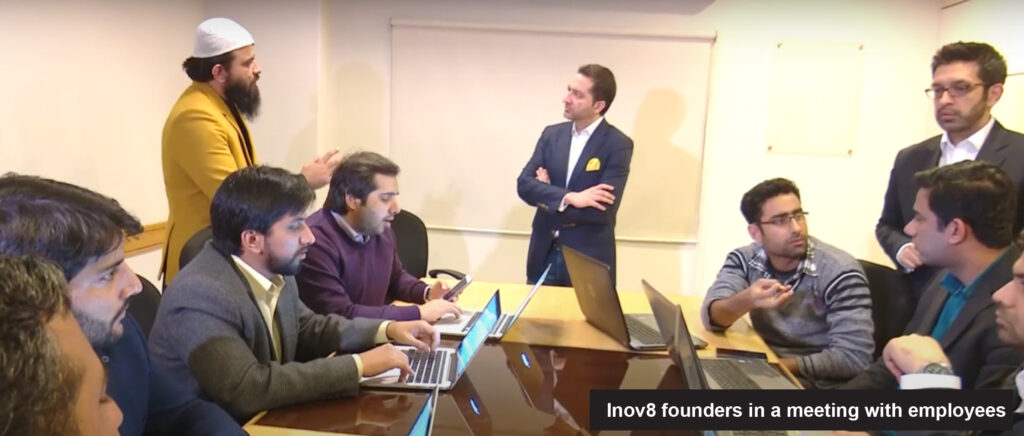 In addition to this, the intense marketing campaign did not work, and people did not buy as many tickets as Inov8 was hoping, meaning they began to default on paying vendors and media houses. This was Inov8's first failure, and set the tone for a pattern of failings that would continue on for the next decade to come, where Inov8 would impress, fail to meet the mark, and then move to their next grand project. 
It would also be here that Inov8 would have its first brush with the State Bank of Pakistan (SBP), after media reports began to point fingers at the regulator for not taking any action against the lottery scheme launched by the Bank of Punjab (BoP). The SBP refused to take action on the basis that the scheme was not the lottery scheme of the BoP for mobilizing deposits, but rather the BoP was simply the government's deposit bank for the development fund scheme, which meant that the SBP felt it had no business taking action against Inov8. But unfortunately for Inov8, SBP would not be such jurisdictional sticklers in the very near future.
Act 2: The biggest blow
The Crorepati scheme debacle was easily bounced back from. And besides, for what the cousins were trying to do, there was literally no competition in Pakistan at the time. Inov8 was probably the first fintech company that had launched in Pakistan. It was the pioneer in the industry, providing digital payments solutions to banks and telecom companies long before fintechs such as JazzCash, EasyPaisa, and SimSim entered the market.
"They really owned the space. Both the cousins actually developed the space, they were dynamic and competent. Inov8 was the only one that made the effort to build the marketspace, lonely and hard," a source familiar with the company and its founders told Profit. 
In addition to this, they were still as young and as impressive as ever before. It was at this point that they were introduced to Zohair Khaliq, who was president of Mobilink (now called Jazz) at the time in 2005. They also formed a close working relationship with Naeem Zamindar, who was Mobilink's Chief Strategic Officer. Mobilink and Inov8 came to an agreement under which they were to launch a technology platform for mobile payments.
The result of this partnership was Mobilink Genie, powered by Inov8. The product itself, much like Inov8, was ahead of its time. It was essentially a payment management app that allowed users to connect multiple bank accounts to their phones, and use them to make payments. Until then, the limited progress achieved in fintech banking had been through online bank accounts, but what Inov8 did was to take the banks out of the equation completely. Mobilink Genie was only a way to make payments at stores and to other bank accounts, there were no deposits involved at all, and the product was a bank facilitator or catalyst at most, but nowhere close to a bank.
Given this, and their past experience with SBP, neither Inov8 nor Mobilink felt it was necessary to go to the State Bank of Pakistan (SBP) and seek the regulator's opinion or permission on the matter. But they did need banks to take them on as payment providers, so Bashir and Hasnain Sheikh made their way around, attending banking conferences and convincing banks with bluster aplomb to use their technology.  But keeping up with the typical startup ethos of "disrupt now and adapt later", backfired. The people at SBP took the lack of attention to heart, and in 2006, they came to bust the party, banning Mobilink Genie and other methods of pay and transfer. 
The logic behind this has escaped many since.  People within Inov8 and many in the banking circles have said that it had mostly to do with the SBP being miffed that Inov8 had not come to it to pay its respects. A few years after this, the SBP would itself allow pay and transfer apps and technologies, but only at a time when it was too late for Inov8. They had been ransacked and left for dead. But some other bankers have a different opinion. "SBP will never have allowed players to enter the payments space without passing a fit and proper test. This test is often done in the form of a licensing regime. Without going through that prequalification with the regulator, especially with the national payments ecosystem under scrutiny and being highly sensitive because of the war on terror, to assume that SBP would just be ok with it was madness", one claimed.
Mobilink Genie had been their main project, and Inov8's business model was to work on a product launch basis. So without this big fish, they did not have a revenue model.  
"Digital payments were perceived as a threat to conventional banking at that time. But in reality they were going to add to the capabilities of the banks. The conventional banks actually lobbied the SBP to shut these guys down," our source in the industry tells us.
Once again, it was a matter of Inov8 being ahead of the curve, but also of them being so lost in this passion of being innovators that they forgot to get important stakeholders, such as the SBP, on their side. Down for the count, Mobilink was also quick to abandon the sinking ship, and Inov8 was dead weight. What followed was a wilderness period for the company before its last serious resurgence.
Act 3: Cut down to size 
Here was a company and a family that was supposed to make it. There is little doubt that they already had money, clout and were more than taken care of, but Inov8 was supposed to turn the Sheikh cousins into powerful movers and shakers who were considered pioneers in their field and revolutionaries in Pakistan's finance scene. But before the turn of the decade, they found themselves turned into a Software as a Service (SaaS) company. 
SaaS is a software distribution model in which a third-party provider hosts applications and makes them available to customers over the Internet. In simple words Inov8 had become a software development company for the banks. It also took Inov8 down a notch or two from its high horse. Even the name 'Inov8' was supposed to indicate a company striving for its own ideas and projects that it owned. Now, it was turned into a tech company for hire. So there was little surprise that the cousins were still working their charms and finding investors. They may not have had hard cash, but they did have technology and resources to offer.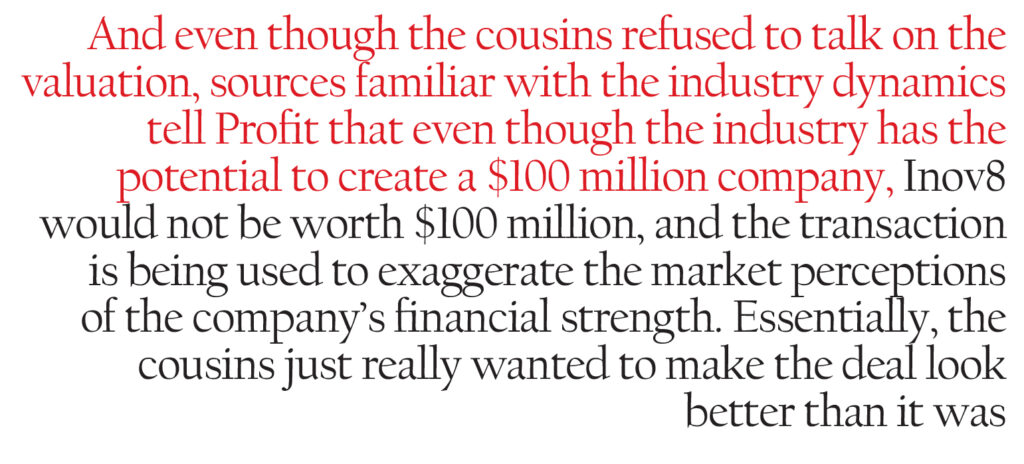 The SaaS model kept them afloat for some time on the limited staff that they had since the Mobilink Genie ban. A ray of sunshine finally came in the form of Gestetner, a European company with its Pakistan office well known for providing copying facilities and Self Service (ATMs) to the banking industry. Its local owner decided to sign a joint venture (JV) with Inov8. In fact, he was impressed enough by the smart talking cousins that he put in $1 million of his life's earnings into Mobile Commerce (Pvt.) Limited (MCL), the company that was formed as a result of the JV. 
Gestetner Pakistan put in the money, and Inov8 put in their technology and software, and the new company began approaching banks. However, with the cousins' previous reputations among banking circles, the banks did not bite and the million dollar investment began to look like it was disappearing into thin air. 
A source close to the two companies explained that while Gestetner continued to fret over its possibly lost investment, Inov8 was making other arrangements for itself. Claiming a loophole in the contract with Gestetner, the cousins managed to strike a deal with other companies and were providing solutions and technology to them separate from Gestener. 
One would assume that the deals the cousins were making would be through MCL, but instead, Inov8 signed the deal privately, without including its JV partner. Gestetner sued of course, but there was little that could be done about recovering the lost $1 million investment. 
The head of Gestetner eventually handed over his control of MCL to Aqeel Karim Dhedhi, the Karachi-based stock broker, to whom he owed money, with the company being part of the debt settlement. Today, MCL is half owned by AKD and the other half is still owned by Inov8, but it is a shell company without an active staff or any projects. What was left now was Inov8 and its young but shaky relationship with Wateen, and where that might take Bashir and Hasnain Sheikh.
Act 4: The final putsch
A lot of why and how Inov8 has managed to get as many chances as they have has to do with connections. This is not to say that there is some great nepotism stink in this entire situation, just that this is how business works. You know one person, they introduce you to a second and so on and so forth. Inov8 cut an impressive figure on its own merits, and an in with Wateen and the Abu Dhabi Group was exactly what they needed at this particular moment. 
Wateen was under the umbrella of the UAE-based Abu Dhabi Group – a conglomerate with interests in both telecoms and banking – which in 2011, was undergoing a massive transition after the exit of Bashir Tahir as the right hand man of Sheikh Al-Nahayan, the group's owner. His replacement was Zohair Khaliq, who had formerly been the President of Mobilink. 
Khaliq brought with him Mobilink's former CSO, Naeem Zamindar, as Wateen's new CEO. The old Mobilink team had jumped ship to Wateen and the Abu Dhabi Group now, and they were still as impressed with Bashir and Hasnain Sheikh's ideas and proposals as they were back when Mobilink Genie was launched in 2006. The years in between and all that had happened had not dissuaded them. 
All the official paper signing business happened In 2011. Wateen took Inov8 onboard, signed a technical services and license agreement with Inov8 Ltd to enable mobile financial services in Pakistan, an opportunity to provide managed services in a very high growth potential area. The once high-brow Inov8 would now be completely housed by Wateen. In addition, Wateen got all the rights to the technology and software. 
Over the next few years, Wateen housed Inov8 at their offices in Lahore while Bashir and Hasnain reinvigorated their desire to see Inov8 succeed. The cousins saw this second lease on their business life as an opportunity, and despite not being what they had once imagined their company becoming, the deal they got was still a sweet one. Wateen was paying salaries of Inov8 employees, including salaries for the co-founders, and operational costs. In return, Inov8 focused and developed Wateen's capabilities as a trusted provider of financial solutions. They were even able to re-hire the staff they had to lay off after the SBP banned Mobilink Genie. 
Two of Inov8's major clients through Wateen were Askari Bank and Zong, relationships that would later start providing results with the platform and technology solution enabling the launch of "TimePey" by Zong and Askari Bank in 2011. The move provided Wateen an entry into offering cloud based computing services, which was considered the future of the new economy and the IT industry. 
A little later, Inov8 would go on to sign JS Bank, the Bank of Punjab, Soneri Bank and Meezan Bank as its clients, powering their internet and branchless banking, and mobile banking applications. For a while, Inov8 was even keeping servers of the Bank of Punjab under its roof until 2015 when the SBP disallowed them to keep those servers. 
But while Wateen was funding Inov8, it was burning itself out of cash, a problem frowned upon by its parent group. Wateen itself was not doing so well and was under a lot of pressure to cut costs. So Inov8 had to start looking for alternate sources of funding. 
It was here that Zamindar, oddly loyal to the cousins and with a blind faith in their abilities, suggested that the Abu Dhabi Group start funding Inov8 directly instead of through Wateen. Wateen was already going through a major debt restructuring and was under a lot of pressure to cut its expenses. Such a deal would allow Wateen to tighten its belt without forgoing Inov8's services, which, until then, Zamindar seemed to approve of.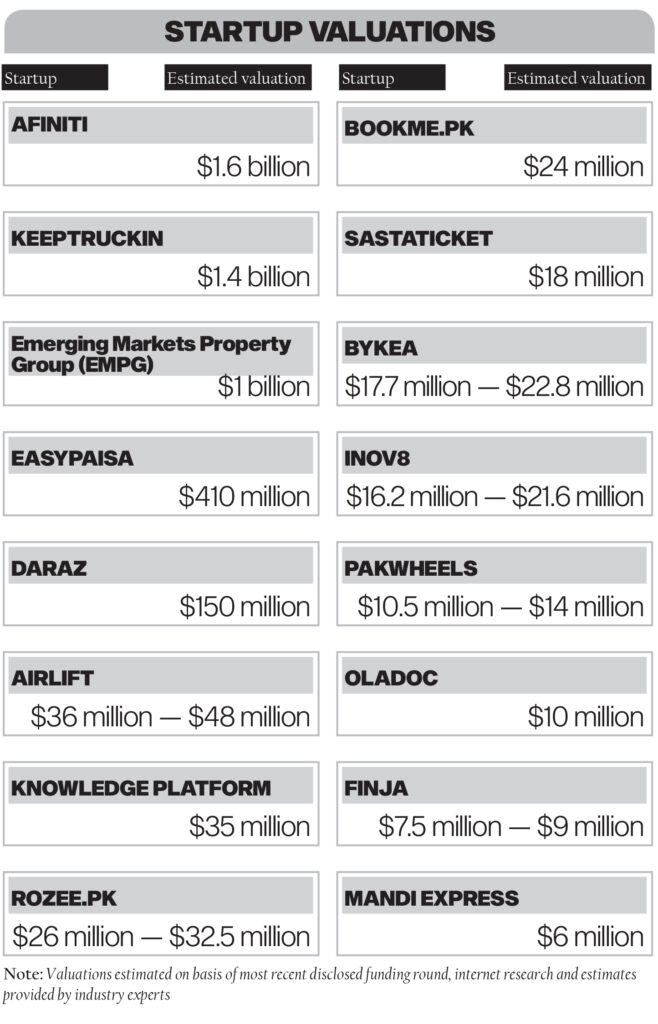 In their hope for a good response from their fellow Abu Dhabi Group holding, the cousins went to Bank Alfalah, where they presented in front of the bank's head, Atif Bajwa. Bashir and Hasnain claim that Bajwa heard them out and shook their hands and seemed interested by their ideas. Soon after these meetings, Bank Alfalah launched a financial services company by the name of Monet, which eerily replicated the Inov8 model that they had heard about in so much detail. 
This made little sense. Inov8 had been looking for both funding and to work with a top bank to which they could provide their services. They could have helped Bank Alfalah as well to increase its technology capabilities and probably a market could have opened exclusively for Bank Alfalah. Bank Alfalah, already being another one of the enterprises under the Abu Dhabi Group umbrella, seemed a safe and trustworthy partner. 
But sources close to Inov8 claim they got duped and caught up in the internal politics of the Abu Dhabi Group. In fact, they go so far as to say that Monet, owned by one Ali Abbas Sikander, had as one of its investors Atif Bajwa and that there was a conflict of interest. 
Bank Alfalah and Monet, however, have a very different story. Sources close to the bank claim that Monet was already in contact with Bank Alfalah well before Bashir and Hasnain Sheikh made their pitch to Atif Bajwa, and that everything had been finalised to the extent that Sheikh Al-Nahayan was personally involved in the venture as well and soon acquired more than 90% of Monet in his personal capacity. This would make sense since the Sheikh often involved his employees in investments as well. Even today, Bank Alfalah's 'Alfa' app is based on models made by Monet. 
Another source at Bank Alfalah, also denied that Monet was directly run by the bank or was housed there, and contended that the company was an independent startup that operated in the same overall space i.e. providing technology solutions to financial services and banking. The people who ran Monet even contended that Monet and Inov8 were not in direct competition to each other because the consumer segments and products were different. 
"Monet was always a small startup. It is like saying microfinance banks are in competition to commercial banks," a source told Profit. "Similarly, all tech companies, even all fintech companies are not direct competitors."
There is some evidence that because Bank Alfalah was behind Monet, Inov8 might not have been able to sign up Bank Alfalah as its client which would have given it a huge boost. But the source said that even without Alfalah, the rest of the banking industry and telecommunications companies were open to Inov8. 
There is no evidence to suggest that the Group was not ready to fund both the companies at the same time they were competing with each other. But as it turned out, the Group eventually ended up funding Inov8 as well. 
Sources close to Inov8 claim that Monet was failing to execute on its business model. On the other hand, Inov8 had started generating decent cash flows. The group according to the source eventually decided to put money into Inov8 because Inov8 had proved its business model, while Monet failed to grow to its promise.
This entire time, however, Wateen continued its long run of being in a cash crunch, so Inov8 had to find funds to sustain itself and grow eventually. Discussions had already started with the Group to fund it directly, and Monet's failure was serendipitous in getting funding for Inov8 from the Group.
Though sources say that it was Naeem Zamindar who had initiated discussions with the Abu Dhabi Group leadership on Inov8's behalf, he was let go as the CEO of Wateen in 2014, and the discussions were carried on by Adeel Bajwa who eventually got the funding approved. 
Consequently, on October 30, 2015, Inov8 announced raising $5.4 million in Series-A round from His Highness Sheikh Nahyan Bin Mubarak Al Nahyan – the chairman of the Abu Dhabi Group – for an equity stake of 5%. After that equity injection, Inov8's valuation was now $108 million. It was being touted as the largest fintech company in the country, and among the most successful startups. 
Finally, it seemed that Inov8 was reaching a point of stability that it had always been expected to reach, but with the backing of the Abu Dhabi Group. But things have always seemed to have an ominous air, and the $108 million valuation seemed a little difficult to validate.
Act 5: The valuation, fake it till you make it?
With it's $108 valuation, Bashir and Hasnain Sheikh were once again walking around with a spring in their step. They had managed to maneuver a huge valuation, but their smiling faces soon wilted as every investor and client they went to touting the absurdly high number were in no mood to consider the valuation – it became laughable. 
Let us roll back to when things started at Wateen. Over the years, from 2011 to 2015, Wateen housed Inov8, it ended up spending to the tune of $2-3 million dollars on Inov8. 
In conversation with Profit, sources close to Inov8 confirmed that they never sold any equity to Wateen, and that the two cousins retained full ownership of the company during the time that it worked with Wateen.
What comes next, however, is confusing. In its filings with the Securities and Exchange Commission of Pakistan (SECP), the company states that I-8 Global, the UAE-based holding company controlled by Sheikh Nahyan, invested $5.4 million for an equity stake of 60%. If a $5.4 million cheque resulted in a sale of 60% of the company's shares, that implies a valuation of $9 million, a far cry from $108 million.
Had Wateen acquired a 50% or more stake in Inov8 earlier – as some sources claimed, but Profit was unable to verify – and Sheikh Nahyan consolidated that old share with his new investment into a single holding company, that might make a little more sense. It might have suggested that the Sheikh was simply buying an additional 10% share in the company for the $5.4 million, which would still imply a valuation of just $54 million, still much lower than $108 million.
But, of course, Wateen never owned any shares, and Inov8 claims that Sheikh Nahyan received only shares worth only 5% of the total value of the company against his $5.4 million investment. 
Mathematically speaking, the only way that can be true is if Bashir Sheikh and Hasnain Sheikh own shares in I-8 Global, the UAE-holding company. Specifically, they would have to own 91.7% of I-8 Global, and Sheikh Nahyan would need to own just 8.3% of that company, in order for Sheikh Nahyan's share to be worth just 5% of Inov8.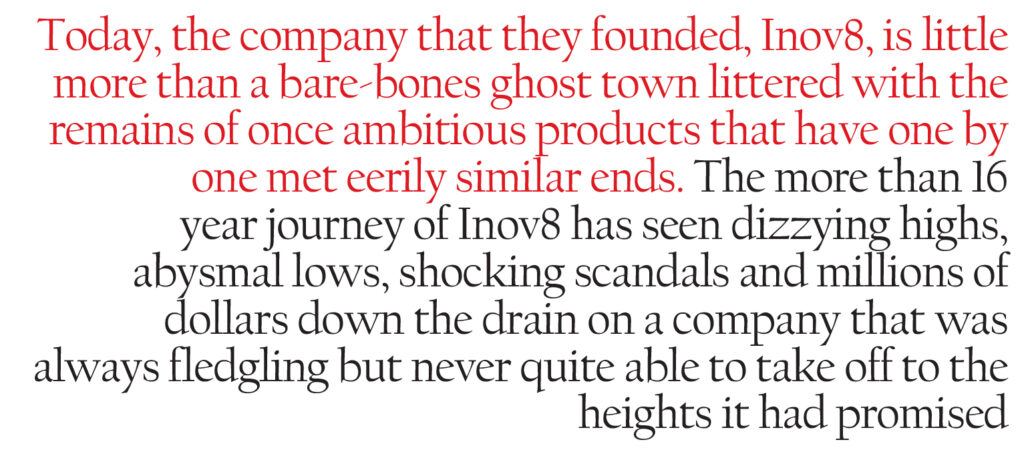 But again, in conversation with Profit, sources close to the management stated categorically that Sheikh Nahyan is the majority shareholder in I-8 Global. That statement implies that he owns at least 50% of I-8 Global, which in turn owns 60% of Inov8, meaning that Sheikh Nahyan owns at least 30% of Inov8. If he paid $5.4 million for it, that implies a valuation of $18 million, still nowhere close to $108 million.
Now, it is still possible that Sheikh Nahyan has issued share options to Bashir Sheikh and Hasnain Sheikh that would ultimately increase their shareholding in I-8 Global, and by extension in Inov8, up to 95%. But options are conditional, and do not, in themselves, increase the equity value of a company. All they do is change the share count, and the individual shareholding percentages. So even options would not actually result in a $108 million valuation.
We have tried several mathematical calculations to reverse engineer how the $108 million valuation makes sense, and we were unable to do so. We reached out to Bashir Sheikh and Hasnain Sheikh and asked them to walk us through the calculations, but they stated that they are prevented by a non-disclosure agreement with Sheikh Nahyan from being able to do so and threatened us with legal action if we run the story. 
We are publishing this story anyway. The cousins are free to offer an explanation of how they reconcile their claimed valuation with the regulatory disclosures to the Securities and Exchanges Commission of Pakistan at any time. We will prominently print that explanation, and revise our story accordingly.
And even though the cousins refused to talk on the valuation, sources familiar with the industry dynamics tell Profit that even though the industry has the potential to create a $100 million company, Inov8 would not be worth $100 million, and the transaction is being used to exaggerate the market perceptions of the company's financial strength. Essentially, the cousins just really wanted to make the deal look better than it was. 
The running theory in the industry was that the cousins misrepresented how much Sheikh Al Nahayan paid for his shares in the company. The claim is that they sold 5% shares for $5 million. However, what they fail to mention is that the remaining 55%, according to this theory, was given to the Sheikh in lieu of intangibles. This would mean all of the perks that Sheikh Al Nahayan and the Abu Dhabi group would bring with them, including having an entire umbrella of portfolios under the group, such as Bank Alfalah and Warid. So on paper, they could claim that the 5% was for $5.4 million, but this would still be a misrepresentation, since I-8 global does indeed own 60% now, in exchange for $5.4 million. 
However, the story that inside sources in Wateen give us is that the misrepresentation that resulted in the $108 million valuation was a little more nuanced. You see, Wateen had been going broke while it was working with Inov8, and by the time this new deal came about, owed them old money including cuts from products that Wateen had sold and salaries. 
Now, Wateen owed Inov8 and the cousins money but also wanted to buy them out. So Sheikh Al Nahayan offered the cousins a lump sum of money, say $15 million, and asked for a controlling share in the company. The Sheikh would take the company off the cousins' hands, and give them a lump sum in exchange for settling all scores between the two parties. The cousins agreed, however, when they issued a press release, they said that the 5% was for $5.4 million, without mentioning the rest of the settlement. 
The secrecy of the cousins regarding the valuation points towards such a possibility, in which technically perhaps they are right, even within the letter of the law. However, the shady and less than transparent deal that got them there means the details remain murky, and the final valuation untrustworthy. 
Requiem: FonePay 
It has been a story of get hit, get back up, and get hit again for Inov8. At every turn, they have kept their pride and it has continued to cost them, most of all in the fact that they have had to change the nature of their company multiple times. Much like they switched to a SaaS model after the Mobilink Genie debacle left them having to shut their operations, Inov8's last attempt has been FonePay.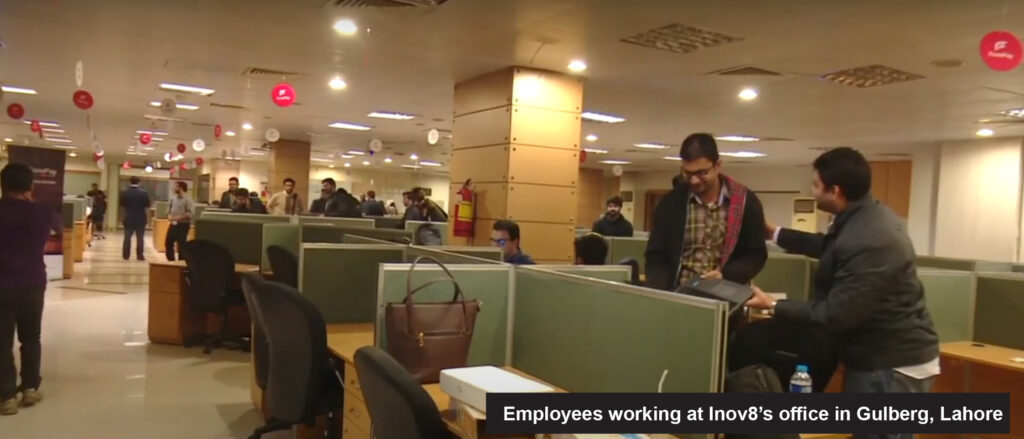 While Inov8 continued their SaaS operations, which included being a provider for the Bank of Punjab, FonePay was their latest (and perhaps last) attempt to become what they had wanted to with this product. 
The prologue to FonePay was that Inov8's SaaS business, though a hit in the beginning, started crumbling as the company failed to retain banks as its clients because of certain greed that the company had entrenched in its business model. Sources tell Profit that Inov8 would charge banks exorbitant fees for each upgrade in the banking software or application, whenever a change request was made. 
These products were new for the banks and had to be modified according to the needs of the users and understandably required modifications. The arrangement eventually became too expensive for the banks to continue further and gradually, while Inov8 failed to sign up new banks, older ones started refusing to renew contracts. 
It was not only the business model that frustrated banks, it was the lies as well, say sources. While onboarding banks as their clients, the cousins would make extraordinary promises of providing additional features in the software and the application to make partnership with Inov8 look like a real deal, but only to renege on these promises later and eventually lose trust of the banks. 
The contracts with the existing banks that had started in 2011 were ending in 2016-17. A revenue stream was now dying, but the cousins were already onto their next big scheme: a lucrative partnership with Mastercard to simplify payments. 
The partnership was materialised with the launch of Fonepay – the mobile application to make those payments – in 2017. Industry sources say that Mastercard was very eager to stay in the payments ecosystem and they did not want wallets and e-payments to disrupt their business because their cards in plastic were already losing to Visa that was dominating the market. Mastercard came up with Masterpass, essentially a digital wallet, to process payments through a QR code that got processed through the Mastercard network. 
Industry sources say that Mastercard was looking for fintechs and banks to become their agents and pay them to put up these QR codes in retail outlets. Whoever would put up these QR codes, for eternity, whenever somebody would process a transaction on that QR code, the fintech would get a piece from that. FonePay was the culmination of this partnership that put up QR codes in retail outlets in the country. When you go to McDonalds today and you scan a QR code, that was put there by Fonepay. And that is through Mastercard's network which means that any bank that is subscribing to the Mastercard network can now read that QR code, put up by Inov8 for Mastercard. 
It was a brilliant scheme, an innovation in payments space and a partnership that checked all the boxes. There were three parties to this project: Inov8 would develop all the tech and make any application and any ecosystem to run it on, which came in the form of FonePay; Mastercard would deploy its network; and the money would flow through a bank, which in this case was Meezan Bank. 
Essentially a new and improved version of Mobilink Genie, the FonePay app would link multiple bank accounts of users and the users would then use the app to scan QR codes at points of sale and use whichever bank account has discounts on it or which they needed to use for a specific purpose. 
When the new plan started rolling, Inov8 assembled a sales team that aggressively signed up merchants to put QR codes at their retail outlets. It was being executed so ambitiously that within the next four months of its launch, FonePay signed upto 48,000 merchants, which, sources familiar with the industry dynamics, say was an impressive feat to pull off. It has well over 100,000 merchants now.

The transaction scheme from this business was theoretically supposed to be very lucrative if it grew fast enough but it did not grow fast enough. While Inov8 was spending money on getting the merchants onboard and deploying the QR codes, not enough users were processing transactions through them and a lot of the merchants where the QR codes were put did not see any transactions because there were not enough users in the market that had wallets with awareness to do these. Even the very expensive television campaign which had a catchy jingle didn't do the trick.
Another reason why the transactions were not growing fast enough was because the FonePay app was allowing cash in from a very few sources for users to make QR transactions. 
Transactions eventually were not going through at enough speed and a lot of merchants that installed the FonePay QR codes either did not ever see any transactions or saw only one or two on it. Because of the lack of transactions, merchants were losing interest in the QR codes and putting them under the counters, where they would not even be visible to shoppers. 
The hook that Inov8 had, according to sources, was that Mastercard had offered to provide further funds to sustain the project if Inov8 was able to get a certain number of transactions on the QR codes. Inov8 made a last-ditch effort to get users to make those transactions by spending its money to buy those transactions: it started offering users cashback and discounts, something that dealt the death blow and eventually dried out the company's funds.
From a business perspective, it would take a lot of courage for someone to enter the mobile wallets segment because it is a difficult industry to succeed in even after putting in all the blood, sweat and tears. 
The business of wallets is about user acquisition and companies have to pump in a lot of cash to give incentives to users such as cashback and discounts. The wallets that have the most users on them are going to get the most transactions and trying to get users turns out to be very expensive because the competitors, which in this case are telco-based wallets Jazzcash and Easypaisa, are also throwing these incentives to acquire users. And when the wallet is scaling it to millions of users, it gets enormously expensive.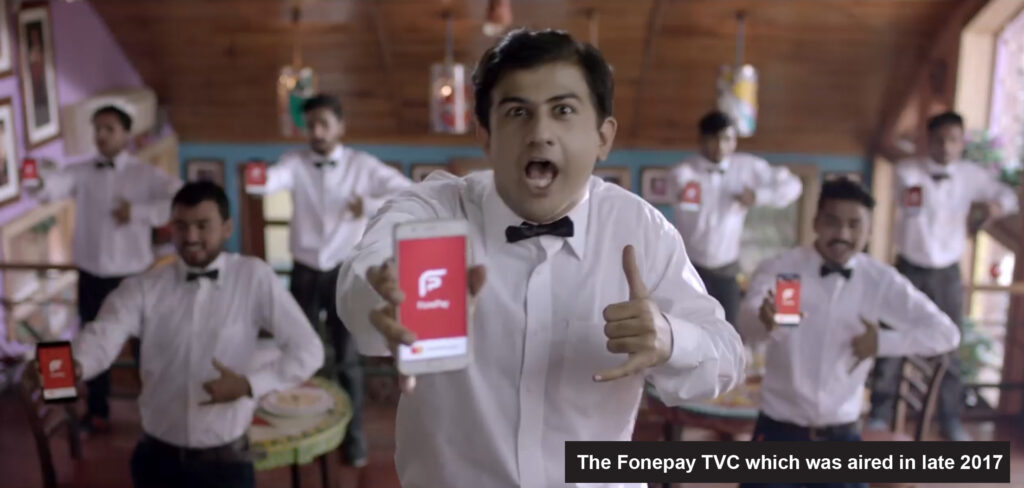 At the same time, the individuals these wallets are throwing cash back incentives at have zero loyalty. While they will be availing cashback from FonePay, they would hop on to Easypaisa, Jazzcash or SimSim when an incentive is offered by them. So it turns out that the users a company is acquiring are never really acquired – they are just hopping and the active users who stay with the particular wallet are just a very small percentage, which means the overall acquisition cost is very high, which subsequently means that small fintech startups can not really play in this space unless they are big on money.
In 2018, things got uglier for Inov8 when it laid off half of its workforce, mainly its sales team that built its merchant portfolio, and court cases ensued because the laid-off employees were not paid salaries for many months against the hard work they put in during their time at Inov8 and FonePay. There has not been any good news about FonePay since then.
It seems that this has finally caught up with Inov8, since their app rating on play store has fallen into the low 3s, with all of the latest reviews on app stores claiming the app simply does not work anymore. In addition to this, in typical, decadent, Inov8 fashion, the flashy promotional videos for their cashbacks that FonePay once uploaded regularly have not been since 2018, which is also when they were last active on social media: perhaps that is what the death of FonePay looks like. 
It seems FonePay is just another one of the many ventures and projects Inov8 started with great hopes, but which are nothing more than dead weight now. And it is indicative of a company that was brimming with potential, got opportunities, had ideas at the right time with the right people, but never managed to make it big like they were supposed to, probably because of a combination of the hubris of those that owned and ran Inov8, unwanted rivals, and some old fashioned bad luck. For now, barring one lucrative contract with the Bank of Punjab, Inov8 looks finished. But they have been finished many times in the past as well, and have somehow never failed to find the tailcoats of investors to ride on. Do they have yet another one up their sleeves?