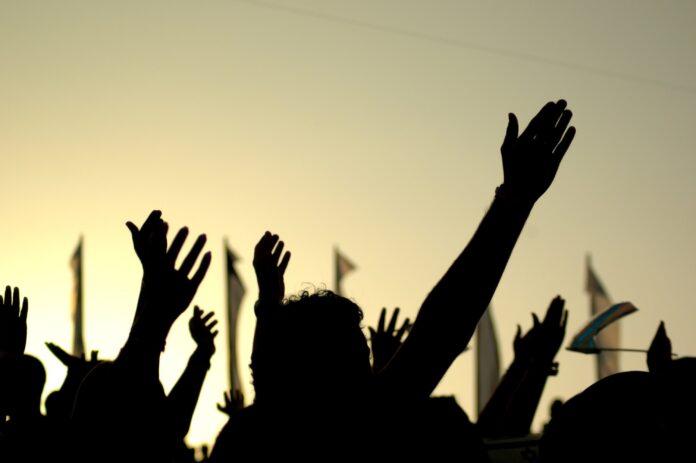 LAHORE: Pakistan's major trade organizations have joined hands against the governments' economic policies, with the Qaumi Tajir Ittehad (QTI) announcing its full support and participation in the All Pakistan Anjuman-e-Tajran's protest.
APAT had recently announced its protest movement (Horn Bajao, Hukmaran Jagao) against the government, following which another group of APAT had declared its support in favour of the protest.
On Saturday, the QTI also announced its participation in the APAT protest movement. The announcement was made during a joint press conference organised by the APAT and QTI at the Lahore Press Club.
Addressing the conference, QTI Chairman Sheikh Omar Hayat and President Malik Khalid maintained that the government had failed to provide facilities to traders amid Covid-19. 
"Our primary goal is to solve the problems of traders. The right direction must be set for the betterment of the economy. Employment opportunities will be available only if all business activities are restored," Hayat stated.
Speaking on the occasion, APAT General Secretary Naeem Mir said that traders and business organizations were increasingly becoming part of the APAT movement. "Our demands are purely related to trade and economy, and instead of accusing us of being political, the government should accept our demands." 
He said the business community's negotiations with the incumbent government have never been successful and that they always resulted in wastage of time. "Our taxes can be spent on building temples and gurudwaras, but not on us, he deplored.
On July 18, he said, horns would be blown across the country in protest to the government's policies, adding that APAT's protest would be civilized, peaceful and in accordance with the corona SOPs.
Mir demanded that all businesses including restaurants, hotels, wedding halls, schools should be opened with SOPs. In addition, prices of petroleum products should be reduced.
"Under the pretext of smuggling, actions by the customs' authorities should be stopped, while the government should also set up an independent authority to set prices."
He maintained that the government has failed miserably in running the country, businesses and economy. "We are ruled by useless rulers who do not understand the basic problems. Commodity price lists are bogus and fraudulent. The situation is that the markets are deserted and inflation is skyrocketing." 
Mir urged the opposition parties to also come out against the failed policies of the government.