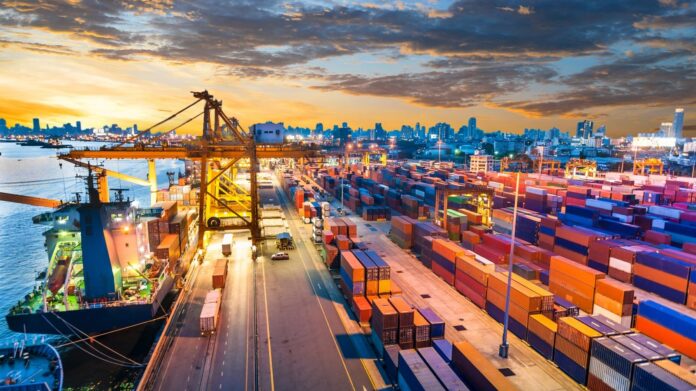 ISLAMABAD: Pakistan's exports during the month of August recorded a downfall of 19.5pc in dollar terms, as compared to the same period last year.
Interestingly, the dip in Aug export figures comes after a surge in exports during July 2020, when Covid-19 restrictions were more stringently in place.
In a statement issued on Thursday, Adviser to Prime Minister on Commerce Abdul Razak Dawood attributed the significant decline in Aug exports to unprecedented monsoon rains, which caused disruption in the supply chain.
"The record-shattering monsoon rains took a toll on Pakistan's exports after the country's exports for the month of August dropped by 19.5pc as compared to August 2019," the PM's aide said in a series of tweets. "However, the positive sign is that regardless of this temporary decline, our trade balance continues to improve. Exporters are encouraged that despite the calamity of rain and flooding, we must pursue Make in Pakistan policy and export-led growth." 
He also expressed confidence that the country's exporters would make up for the losses incurred during August 2020.
Earlier on Thursday, the Ministry of Commerce had discussed issues related to fall in exports during an internal review meeting chaired by Razak Dawood.
It was revealed that during the month under review, the imports also dropped by 20pc, as compared to August 2019. Similarly, the overall trade balance improved by 20.6pc in August 2020, as compared to the same month last year.
Despite the decline in exports, some products like tractors, iron & steel, chemicals and cement posted a positive growth of 186pc, 100pc, 90pc and 30pc, respectively, as compared to August 2019.
During the meeting, it was informed that due to heavy rains in the country, there were some delays in obtaining and analyzing the data. Dawood was told that rains and consequential urban flooding, particularly in Karachi, caused significant problems in the existing infrastructure, disrupting the supply chains and affecting the exports for the month of August.
Power outages, an overall slowdown in business activities, delays in transportation and hampering of port operations were also among the reasons highlighted by the officials.