There was, almost immediately after the appointment of Hammad Azhar as the Minister for Finance, a tweet doing the rounds that highlighted Azhar's education. The tweet proudly displayed pictures of Imran Khan, Pervez Khattak, Hammad Azhar, and Reza Baqir and pointed out that for the first time in history, four Aitchisonians were occupying the position of Prime Minister, Defence Minister, Finance Minister, and State Bank Governor at the same time. The tweet forgot to include Foreign Minister Shah Mehmood Qureshi, who is also an alumni of the school. 
The tweet, which meant this to be a reassuring mark of distinction, raised concerns for all that have had to interact with the gentlemen of Punjab Chief's College (actually what it used to be called) about the future of this country. Don't get us wrong, as individuals, we are sure they can be fine men and have in the past served the country with distinction, with two former Presidents and Prime Ministers each as well as Nawab Akbar Bugti for good measure among the many graduates of the school that have occupied high office. 
But it says something about a country when the four (constitutionally) most powerful people in the country are all men that studied from the same, elitist, boarding, prep-school that was built by colonists to turn the Chieftains of Punjab into civilized englishmen.  
But setting aside the vapid realisation that Pakistan continues to operate and vest power in the same group of people it has been for a century, Hammad Azhar deserves to be looked at as his own person, particularly because very little about him is stereotypical. Take for example his higher education, in which he graduated from the School of Oriental and African Studies (SOAS), which should put him less in the category of wants-to-raise-federal-taxes and more in the category of abolish taxes and demand colonial reparations ("Hammad Azhar's fellows from SOAS are going to judge him so much for becoming finance minister, like why didn't he become minister for intersectionality of culture and colonialism," was another popular tweet after the appointment).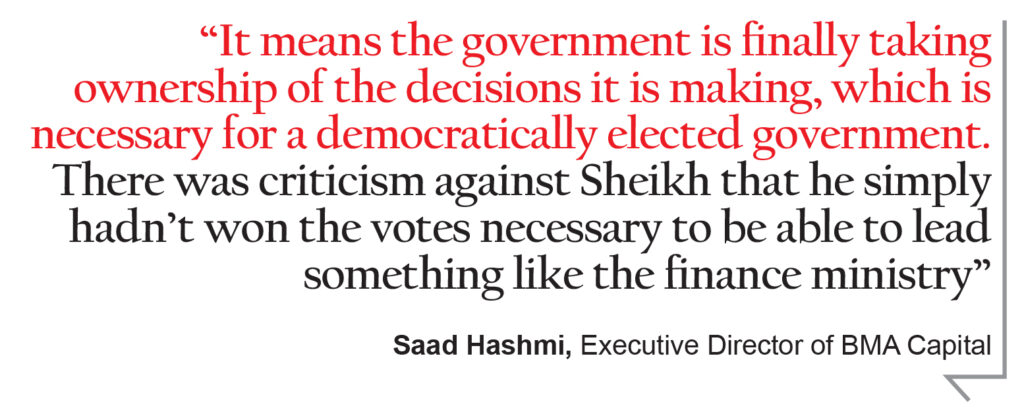 Young, impressive, well-spoken, erudite and most importantly experienced, Azhar's appointment has given PTI supporters a breath of fresh air, and they are hoping he can be their new poster child. The appointment coming in the middle of an International Monetary Fund (IMF) programme makes things more interesting, and has thrown investors a curveball. 
Article continues after this advertisement
As you would expect in the wake of something like this, drawing room discussions have grown heated and Whatsapp uncles have been rubbing their fingerprints clean with their gripes and complaints. And according to the long forwarded messages making the rounds, Azhar's appointment is yet another example of the Pakistan Tehreek-e-Insaf government having no direction, that the government has bungled the announcement by making it right before the crucial offering of Eurobonds, and that Azhar is not adequately qualified. 
But despite our concerns about the Federal cabinet being not just a visibly but unabashedly elitist boys club, let us try and assess one by one the concerns that fearsome hordes of uncles have raised on their green-logoed platform. And let us begin with the question of the government being directionless. 
At this point, casual observers of national politics and the most ardent fans of PTI will know that Prime Minister Imran Khan has a problem with his team. In fact, not having a dream team with his commitment is the tragic flaw his supporters often try to peddle as the reason he has not yet come through on his promises. No sooner does one golden boy fumble, then he is unceremoniously dumped, and a new golden boy is brought in to replace him. Khan's trust, it seems, is easily won, and easily lost. Or perhaps Khan has no sense of responsibility, in understanding that these are federal government positions, and not just random team picks.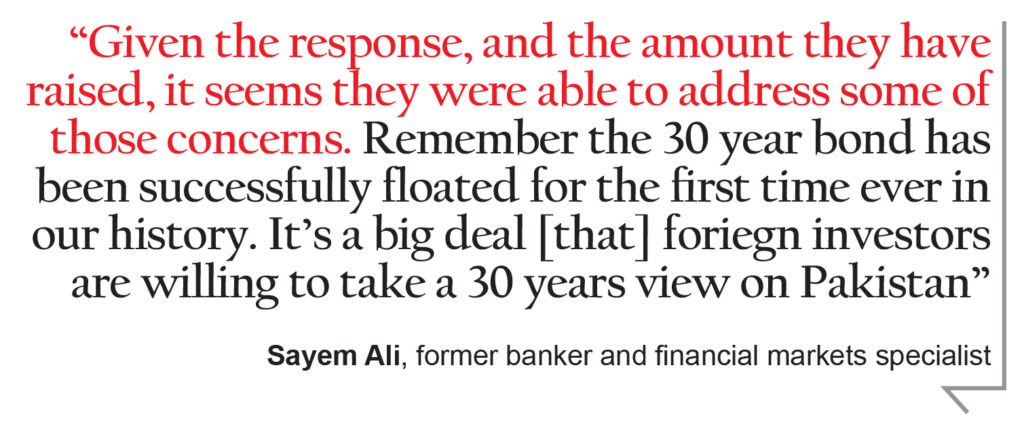 Just consider the history of the wazarat-e-khazana. In 2018, the first finance minister brought in was Asad Umar, a man that had been earmarked for the role ever since joining the PTI years before they were even close to power. He was dumped just eight months later, right in the middle of IMF negotiations. Then came Hafeez Sheikh, a former finance minister who was brought in as a finance advisor – only to also be dumped during the IMF programme. It is enough of a trend that some news channels even broke the news earlier this week that Azhar himself had been sacked just a few days later (he has not, as of time of writing). But it is worrying that rumors of his possible replacement (Shaukat Tarin) are still making the rounds. 
So while the irritation among commentators is palpable, there is another camp that is grateful at least for a technical shift. Sheikh was brought in as an advisor because he was not an elected representative. The government has turned him into a minister, with the hope that he might win the senate elections. But then he lost the Islamabad seat to Pakistan Democratic Movement's (PDM) joint candidate Syed Yousuf Raza Gilani.
Azhar, on the other hand, is an elected MNA from Lahore. And according to some, it is always a net positive when positions like the finance minister are out of the hands of technocrats (which is what Sheikh represented), and back with representatives. According to Saad Hashmi, Executive Director of BMA Capital, it means the government is finally taking ownership of the decisions it is making, which is necessary for a democratically elected government. "There was criticism against Sheikh that he simply hadn't won the votes necessary to be able to lead something like the finance ministry."
Then, there was the timing of the announcement: Sheikh was dismissed on Monday, March 29, one day before Tuesday, March 30, which is the day when Eurobonds were meant to be floated. To recap: Pakistan issued US dollar denominated Eurobonds for the first time since November 2017, when it raised $1 billion through a 5 year Sukuk and $1.5 billion through a 10 year conventional bond. The Ministry of Finance had been arranging investor calls through banks, while April 6, 2021, is the expected settlement date. According to sources, Deutsche Bank AG, JPMorgan Chase & Co., Credit Suisse Group AG, Standard Chartered Plc, and Emirates NBD Bank PJSC have been hired for the purpose of raising capital by the government. 
All of that planning, and still on Tuesday, Azhar had to scramble to assure bond investors privately that the events were still on track. On the bright side, the good news is that the Eurobonds went more or less smoothly, with 5, 10 and 30 year Eurobonds offered at 6%, 7.375% and 8.875%. According to Sayem Ali, former banker and financial markets specialist, those concerns have been soothed. "Given the response, and the amount they have raised, it seems they were able to address some of those concerns. Remember the 30 year bond has been successfully floated for the first time ever in our history. It's a big deal [that] foriegn investors are willing to take a 30 years view on Pakistan," he said. 
As for criticism that this is more expensive than previous bond issuance, Ali highlighted that it had been a difficult year due to Covid-19 anyway. "All countries are in an unprecedented recession , and the global situation — very different from 2017. Pakistan is also under a FATF grey list, so there is an added risk." 
Here's a final point we will leave our readers with (and perhaps this may be the real problem) is there really any difference between Azhar and his predecessors? After all, either way, because of the IMF, there is a certain blueprint the government has to follow, no matter who is at the helm. The only difference is now, there is a new person for Khan to blame – should he need to. Luckily for Azhar, he has survived his first few days, which isn't necessarily easy in the brave new world we live in.