There was a time, early in 2020, when the textile industry seemed like it was teetering on the edge of disaster. Well, to clarify, after a string of exceptionally kind years in the late 2000s, the entire industry was on the verge of collapse in the mid-2010s, what with the depreciation of the currency and volatile economic order. And the year 2020, besieged as it was with the fall out of the pandemic, was not particularly kind to the industry either. 
Witness the news items from that year: for instance, in May of last year twelve major textile industries filed a petition in the court against the Sindh government's order against laying off employees during the lockdown, arguing they were simply unable to pay their employees. Then in June, the federal government announced the release of an additional grant of Rs6.2 billion for the textile sector (under the Drawback of Local Taxes and Levy (DLTL) scheme). 
"I hope this will resolve the liquidity issues of our exporters and enable them to further their exports through investments," the Adviser to the Prime Minister on Commerce and Investment Abdul Razak Dawood had said at the time. Has it worked? Analyst Mohsin Ali at AKD Securities certainly seems to think so. In a report sent to clients on April 23, he noted some huge improvements in the sector. 
According to the data released by Pakistan Bureau of Statistics (PBS), textile exports for the month of March 2021 saw growth of 30.4% year-on-year, and 9.8% month-on-month, to stand at $1.35 billion. This was due to sales picking up with the arrival of spring season.
The segment-wise value exports saw a rise of 34.1%year-on-year, while non-value added exports saw a rise of 18.9%year-on-year respectively. In particular, the increase in non-value added segment incurred despite yarn exports declining 4.8% month-on-month, as cotton cloth surged 23.4% month-on-month.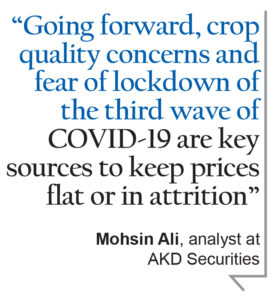 Article continues after this advertisement
What explains this shift? Local manufacturers have intensified efforts in capturing US textile imports from China. To recall, the United States banned the imports of all products which use cotton from the Xinjiang region in China, on the account of human right violation committed against Uighur Muslim population that resides in the region. That region also accounts for 80% of China's output. However, the overhwlemignly Muslim country to the south of China has no such qualms, and manufacturers here were eager to capture the gaping hole left in the market with China's exit. 
It also helps that other major exporting regions in Asia are experiencing a severe third wave of Covid-19 and are undergoing mass lockdowns (see: next-door neighbour India). It remains to be seen though how severe Pakistan's own third wave is, and whether the textile industry will have special exemptions should lockdowns be once again imposed in the country. 
In the value added segments, readymade garments and bed wear registered a solid rebound of 22.9% year-on-year and 43.7% year-on-year respectively. Knitwear outperformed the segment with a growth of 49.6 year-on-year and 7.5% month-on-month, despite the appreciation of the rupee. In March 2021, the segment stood at $20,602 per unit, compared to $19,614 per unit in February 2021. Overall, the first nine months of fiscal year 2021 textile exports saw an increase of 9% year-on-year to stand at $11.4billion, with value added segment registering an uptick of 15% year-on-year. 
What about cotton prices themselves? Here, it is important to make a distinction between local and global markets.  International cotton prices ended March 2021 on a low notes, trading at $85.3 per pound, down 1.87%. In fact, international cotton prices fell towards December 2020 price levels, after hitting their highest in February 2021 of $98.5 per pound in about two years.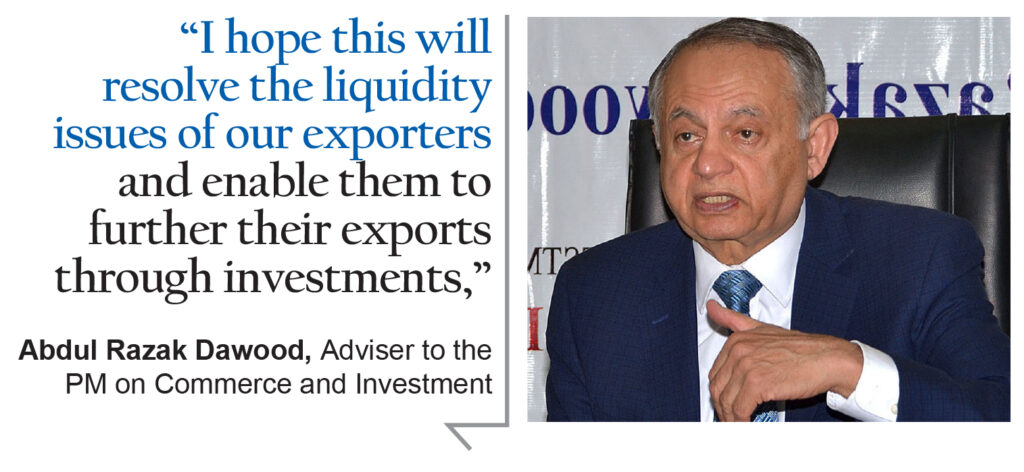 On the other hand, domestic prices soared to Rs12,518 per 40kg or 10.37% month-on-month increase, showing an opposite trend in comparison to global cotton prices. Still, in the last week of March 2021, prices showed a slowdown.
Still, some good news: the removal of import duty on cotton yarn till June 2021 will provide a breather to downstream textile industry as Pakistan's cotton crop output falls to an estimated 8.9 million bales for fiscal year 2021, compared to 13.2 million bales in fiscal year 2020, a reduction of 34%. 
"Going forward, crop quality concerns and fear of lockdown of the third wave of COVID-19 are key sources to keep prices flat or in attrition," said Ali. 
According to Ali, the textile sector has turned out of favor in recent months, following rupee appreciation, but, "with the advent of result season, we expect the sector to return to limelight." The research house said it would continue to have a preference for Nishal Mills Limited. Additionally, spinning companies are expected to record stronger results as older cotton inventories benefit local manufacturers in streaming through the recent bull cycle in commodities, translating into higher margins. It also helps that the US-China trade spat has opened up opportunities for these players to penetrate the US market.