In May this year, Pakistan was added to a list of countries authorized to sell products on Amazon. The news was met with rejoicing from the government and celebration from all quarters. Exports were going to be boosted and there was a new avenue to set up a business. 
However, long before the announcement people in Pakistan had already been selling products on Amazon. In fact, according to one study, despite not having a Pakistani presence, almost 70 percent of textile product dealers on Amazon sourced their products from Pakistan.  These are big manufacturers however, exporters primarily of Pakistan's textiles industry. At an individual seller level, and the charm of Amazon that anyone can sell anything and mint money, these sellers would source products from countries other than Pakistan, and set up their Amazon business through complicated steps to register businesses in countries like the United States or England through their friends that are settled in those countries. 
The business would be 'based' in these other countries, all of the products would be sourced from outside Pakistan and going through the country where the business was registered. Except that the business was run by Pakistanis but none, or very little, of the proceeds from these businesses would be coming into Pakistan. Amazon allowing Pakistan on the list was supposed to put an end to these extra loopholes. 
Six months down the line nothing has changed. In fact, retailers selling products through Amazon are saying that because of a combination of regulatory hell in Pakistan, a shortage of cheap saleable products, and the seeming unwillingness of Amazon to verify accounts registered in Pakistan means they will continue to sell through third countries.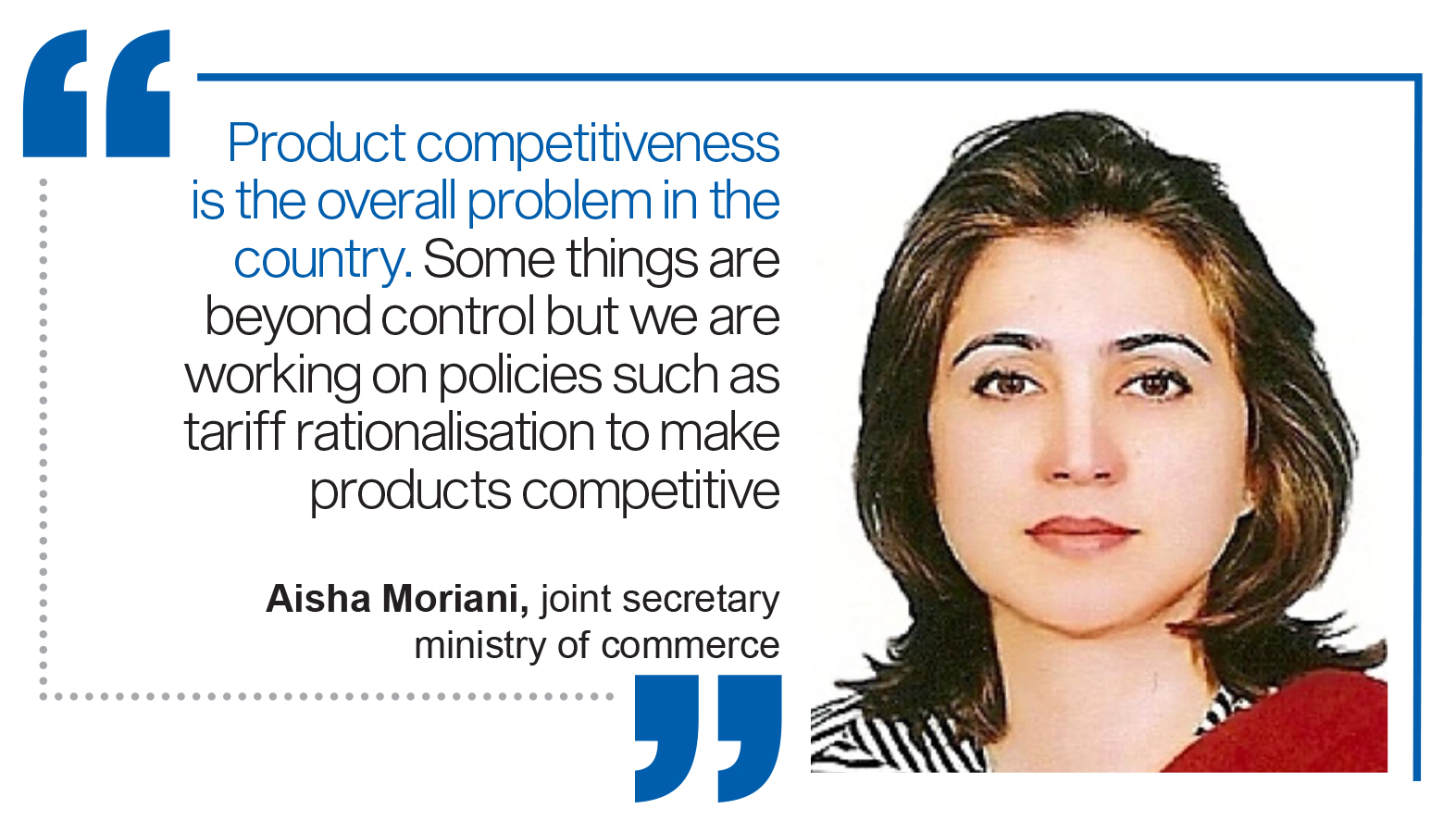 Understanding why Pakistan's inclusion in the list has resulted in such a meek response requires knowing how selling works in Pakistan, and why the old system suits retailers in Pakistan better.
Article continues after this advertisement
The Amazon system 
In 1995, Amazon.com sold its first book, which shipped from Jeff Bezos' garage in Seattle. In 2006, Amazon.com sold a lot more than books and had sites serving seven countries, with 21 fulfillment centers around the globe totaling more than 9 million square feet of warehouse space.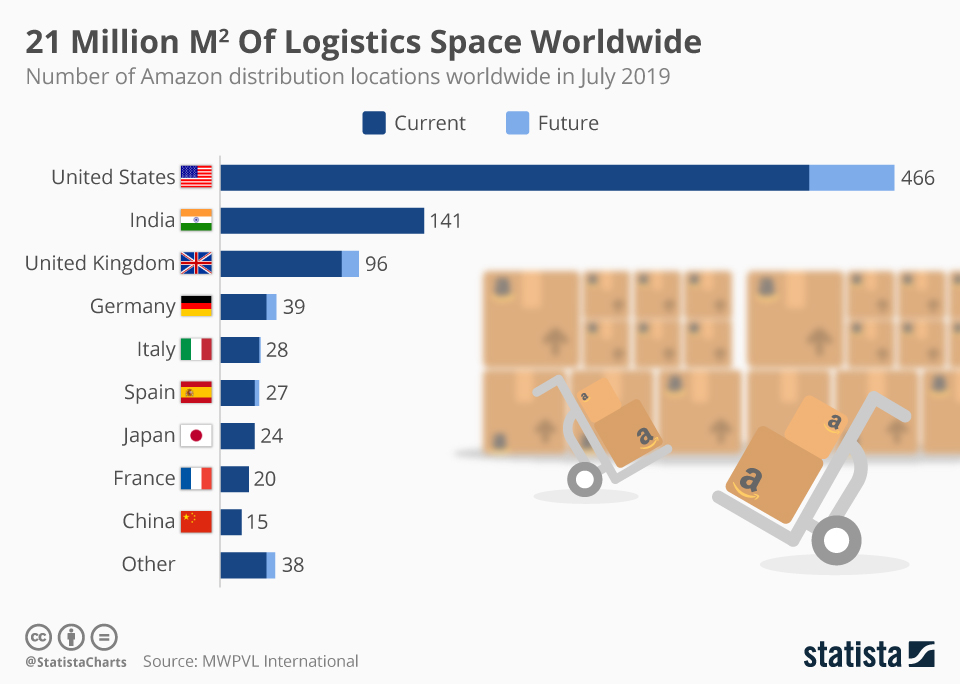 However, most of the products that Amazon ships are not owned by Amazon. Retailers, both large brands and individual sellers, send inventory to Amazon's warehouses and the company takes care of the rest, including packaging the items, processing customer payments, and shipping. The supplier is very much the lifeblood of the Amazon system. While Amazon still does not have operations in Pakistan, what happened six months ago was that they allowed Pakistanis to officially be able to become Amazon retailers. 
Now, selling on Amazon is not easy. Just beginning requires having a sizable investment, discipline, and marketing skills. Space on Amazon is extremely competitive. That means the only way to stay competitive is to buy very specific products in bulk at cheap rates and then sell them through Amazon. That means they will have to export the product to Amazon warehouses where they will then be shipped from. 
In Pakistan, there are very few products that have the advantage of being cheap. For example, one of the sellers we spoke to focuses on textiles such as towels, which are cheap in Pakistan. The process essentially, as they explain, is that they buy towels directly from a factory in bulk for cheap. They then export the entire bulk to Amazon which stores them in their warehouses and sells and ships them over time. This is where the problems begin for Pakistani sellers. 
The old order versus the new  
Before May 2021, if a person wanted to sell towels via Amazon from Pakistan they had to follow a series of complicated steps. Under the new order, Amazon has allowed you to set up an account with your Pakistani address, Pakistani documents and Pakistani bank account for money transfers. 
Under the old order, sellers from Pakistan used to set up companies in the markets they targeted for selling. For instance, if you want to sell in the US, you would reach out to a friend requesting them to set up an Amazon account under their name with their address and their banking account details, in exchange for perhaps a partnership in business or a certain commission. 
All the financial matters would be dealt in the foreign market where you have the Amazon account set up and where you are selling. Amazon would pay you in your friend's account in the US and because the establishment is foreign, taxes paid are also in the foreign country according to their rules.  "You need a credit card to pay to Amazon and you need a bank or a wallet account for Amazon to reimburse you your earnings. All of that happened outside of Pakistan," one seller says. "Once Amazon pays you, the money can be routed anywhere in the world. Except that when it is received in Pakistan, it becomes a problem." 
Essentially, you as a new seller, already on a restricted budget, will be walking into a death trap where an established seller would lower down his prices to bleed you of money and drive you out. You can move in with a completely new product but then again the chances are that your competitors can do the same and drive you out because of their strengths in these categories. 
The safest bet, as sellers tell us, is to smartly choose products in categories that have less competition and you have the ability to source these products at lower prices. And there is no other place in the world except China from where all sorts of products can be sourced at prices lower than the rest of the world. 

A seller Profit spoke to also sourced the product from China said that for a Pakistani to source products from a different country, shipping it to a different country, selling there and repatriating profits to a different country comes with numerous problems. 
Red taping 
When you are sourcing products from China and have to make payments to suppliers there, the rules from the SBP are stringent for the outflow of foreign exchange with the payee required to go through documentary hassle of sending the money, answering the questions from the SBP as to why the money is being sent abroad, and an added restriction of having to recover the proceeds from sales within 180 days. 
For instance, if you as a seller source a product from China, because you are selling the sourced product in the UK or the US, you would prefer sending the products you source from China directly to the UK or the US. Because if you first ship it to Pakistan and then ship it to the UK or the US, your costs simply increase making you uncompetitive.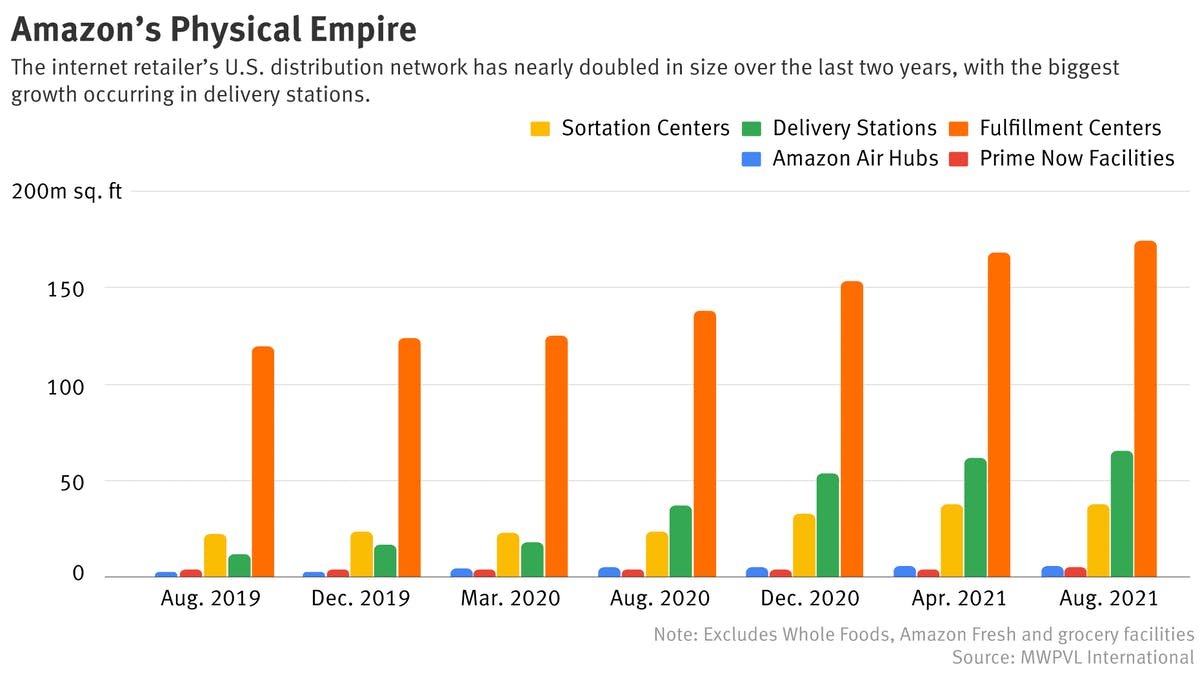 As sellers tell us, from the SBP perspective, the products you source from China mean that the SBP thinks that your products are going to be sold in China if they are not coming into Pakistan and expects that the sales proceeds against those will have to come from China. So if you are making payments to China and the proceeds against sales of those are coming to Pakistan from the US or the UK, that is a problem with the SBP, but its hands are tied too. The FATF and anti-money laundering compliance has the SBP's hands tied and it can not work without aggressively scrutinising the payments coming into Pakistan. On the sellers end, that is a pain which is a deterrent for sellers: they'd rather set up companies abroad, set up foreign bank accounts, and route all the payments outside of Pakistan, effectively depriving Pakistan of the remittances under eCommerce sales on Amazon. 
Then there is another restriction for sellers selling from Pakistan that if they send payments to say China for sourcing products, the profits have to be repatriated in 180 days. "As soon as the 180 days are near, you start getting letters and banks calling you asking where the money that was sent abroad," a seller told Profit, choosing to remain anonymous fearing retaliation from authorities if he was quoted complaining.   
Products are not sold on Amazon in one go. Sellers can send a limited number of units to Amazon or they can choose to ship large numbers to save the costs of shipping again, depending on the projected sales. Sellers might sell 1,000 units per month of a product but can ship 6-month worth of inventory, sourced from China, to save on shipping to Amazon again, in which case it is not possible to bring the money back in 180 days. Sellers are better off doing initial payment and repatriation against it once and when the payments from Amazon start coming into their foreign accounts, there is no need to be bringing that money into Pakistan and all the payments to suppliers can be taken care of outside of Pakistan.
Aisha Moriani, joint secretary at the Ministry of Commerce, who was spearheading the campaign to bring Amazon into Pakistan, however, said that SBP has removed the 180-restriction for Pakistani sellers but conceded that there were still problems which were being looked into. 
In fact, sellers told us that setting companies abroad and doing all of the business from outside of Pakistan has further gains. Since you can not bring your accumulated wealth into Pakistan because of the problems with the SBP scrutinies, and because we have taxation problems because of which FBR hounds anyone who is able to make money, it can be a way of moving out of Pakistan. 
Think about it: you have money running in thousands of pounds or dollars in the UK and the US that you can only bring into Pakistan in limited amounts. That too after finding ways around the laws like setting up a bogus company and fake invoicing your friend in the UK for services through the bogus company just to receive these payments. You are better off going to the country where you are selling and continuing from there, without having to deal with the pains of operating in Pakistan. 
Let's recap here. Amazon sellers in Pakistan earlier had one choice of selling in Pakistan; that is by setting up companies abroad and keeping everything outside. Now that Amazon has allowed Pakistan to set up accounts using Pakistani addresses and information, sellers still prefer to choose to do business on Amazon by setting up foreign entities and keep on doing business the old way because keeping it solely in Pakistan is not going to be helpful. In fact, it can invite trouble with authorities, with the tax-hungry FBR hounding you for life. In all of that, the claims of increasing exports on the back of selling from Amazon fall apart. It's still a dream and will likely remain so for sometime. 
How to sell on Amazon 
There are many avenues of earning from Amazon. There's affiliate marketing where someone can simply set up a blog, write reviews and promote Amazon products and earn commission each time a product is sold through the blog. Other income streams include becoming a virtual assistant to manage an account already selling on Amazon but by far the most profitable and biggest business on Amazon, and which is the purpose of an eCommerce marketplace, is where a seller can sell products on Amazon for customers to buy (think Daraz in Pakistan). 
It's a whole new market out there. Amazon's monthly aggregated website traffic data shows that 2-3 billion people visit each Amazon each month, spread across the globe. That's a massive access to consumers for sellers and for Pakistan, it is a matter of increasing exports. And the recent addition of Pakistan to Amazon sellers list, at the face of it at least, was meant to achieve the growth in exports by allowing Pakistanis mass access to Amazon platform to make that happen. Except that the reality which is harsh is that Pakistan has been an underdog in the global business stage and even after Amazon adding Pakistan to its list, there has been little encouragement among sellers to sell directly from Pakistan as long as fundamental market realities and regulations in Pakistan do not change. 
In Pakistan, there are only a few categories of products in which Pakistan has a competitive advantage: textiles, sports goods and surgical equipment. But if you choose a niche for yourself that is from these three, know that textiles are highly competitive on Amazon wil textile manufacturers, big on money already have formidable presence on Amazon that you'd be competing against, sports goods are a highly competitive niche and so are surgical equipment. 
The marketplace model is the biggest business on Amazon for sellers and sellers can sell by setting up their private label brands or opting for wholesale. Under the private label business, the seller builds a brand from scratch: designing the product, sourcing raw material, manufacturing, shipment, brand building etc. The other method is wholesale where a seller simply partners up with an existing brand in the market where she/he wants to sell and buys product on wholesale rates, followed by selling on Amazon with a margin. 
For instance, you can set up your own shoe brand and export shoes you designed and had custom made to Amazon, say in the US or UK. This is the private label business. Under the wholesale model, you can simply negotiate with an existing brand, say Johnson and Johnson in the US, to buy products from them at the wholesale rate and sell it on Amazon in the US. 
Pakistanis had long been selling on Amazon before the announcement. However, instead of selling directly from Pakistan, they had to go through complicated hoops to create shell businesses in countries like the United States or England and sell their products through that foreign centered business. 
Where you want to be as a seller 
A disclaimer before we move forward: Amazon adding Pakistan to its list does not mean that the Amazon platform is available in Pakistan. Yes, you can purchase from Amazon and they will ship it to Pakistan from say US or UK but if you want to sell on Amazon, you would be selling in countries where Amazon operates and has an official presence. So when selling, you would be shipping products to markets that Amazon operates in like the US, UK, Australia or others. 
When you as a seller plan to sell on Amazon, sellers say that for the private label model, ideal initial investment has to be in the vicinity of $15,000-20,000, depending on the product. The amount fluctuates in that range based on what it costs to source the product. The higher the cost of sourcing a product, the higher the initial investment and Amazon requires a minimum of 1,000 units of a product shipped to its warehouses for selling. 
"While investing, we have to ensure supply in the following order: 1,000 units are at Amazon and being sold, 1,000 units are shipped and on their way to the Amazon fulfilment center, and 1,000 units are being manufactured. So that is investment for three shipments that you need to have handy," one seller told us, choosing to remain anonymous, because he had a little more to say about the pains and feared retaliation for speaking out. 
"You have to be well prepared, and when your sales are going good in a niche, you will have to double the money in that niche for a small period of time to get a quick return on your investment. Response can be overwhelming at times so you have to be prepared because if your product runs out of stock you can be done for good," they say. 
"In a private label, your net margins are easily 20-25%. As volumes increase and because there is competition, you can squeeze your margins and that still gives you a good income," he says. On the wholesale side, the margins are less but the risk is also less since you can start off with small investment but getting your hand on the products from manufacturers in foreign products can be a challenging task: they have their own requirements and then for the same products, there are many others that are also selling the same products after getting them on wholesale rates. 
Amazon has millions of sellers, competing with each other. Towels for instance is heavily saturated with Pakistan's Utopia Industries dominating the niche. So as sellers tell us, to target such a niche, you either go big or you don't. Or you go into products that you can source easily and are less competitive and to find out which products are the best fit for you to start, you have to spend a good month or two to hunt such products and finally start off with some. 
In any case, however, what they also tell us is that the investment required for Amazon is not a small amount of money and not everyone is likely able to pull it off. "It's not for someone from a low income group," one said. "It's for the rich," another one said, being able to take risks with such an amount. 
Ministry of Commerce's Aisha Moriani, who is the joint secretary at the commerce ministry, told us that their ministry also considers SMEs qualified for selling on Amazon and their focus to increase exports is through enabling them to sell on Amazon. Sellers' arguments and Moriani's statement validates that Amazon is not for everyone but the spirit to sell is more with individuals.  So let's say if you choose to set up a private label business,  Aisha Moriani agreed that non-competitiveness is hampering eCommerce but is not an eCommerce problem, it is a Pakistan problem. 
"Product competitiveness is the overall problem in the country. Some things are beyond control but we are working on policies such as tariff rationalisation to make products competitive," says Moriani. Sadly, however, the Ministry of Commerce's only achievement so far has been "training 1,500 businesses how to sell on Amazon", with the Trade and Development Authority of Pakistan (TDAP) setting up a website for such training "free of cost".