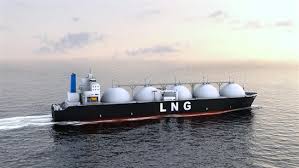 by AHMAD AHMADANI
Pakistan LNG Limited (PLL) is set to name two financial bids worth over $ 7 billion today to the successful bidders for the supply of 240 shipments of LNG (liquefied natural gas) to the country, Pakistan Today has learnt.
Earlier, the PLL on Dec 20 opened the technical bidding of two tenders issued last month for the supply of 200million cubic feet per day of LNG to the country; in response, a total of 14 LNG suppliers submitted their bids.
Sources aware of the development informed that the PLL will open financial bids while contracts to the successful bidders will be awarded by the end of January. They said one bid worth $ 3 -3.5billion will remain effective for five (5) years and winner of this bid will supply one LNG cargo per month. Total 240 cargoes will be delivered to the country under these two bids.
Also, the second bid worth above $ 4 billion will be effective for 15 years and successful bidders will supply one cargo of LNG in one month. And, total 180 cargoes will be supplied to the country under this bid. "Hopefully, LNG deliveries will start from July 2017, with a nominal cargo capacity set at 140,000-cbm (billion cubic meters)," sources said.
The sources further said that shipments of 240 cargoes under both tenders will be delivered on a DES (delivered ex-ship) basis to the LNG terminal operated by Pakistan Gas Port Consortium at Port Qasim.  And, the Port Qasim LNG terminal with a capacity to handle 600mmcfd of LNG is being built by Pakistan Gas Port and it will go online in June 2017.
Sources also informed that Gunvor is likely to win one bid and it has offered low price for the supply of LNG, which Pakistan has already been receiving from Qatar. Interestingly, Gunvor is a trader not a producer, they added.
Currently, Pakistan is buying LNG from Qatar under the long-term deal. It is also buying LNG from Gunvor. The Gunvor has received a contract for providing 60 ships. A total supply to the country stands at 300mmcfd from Qatar and 100mmcfd from Gunvor. The price for both supply sources was fixed 13.37 percent of the Brent oil rate.