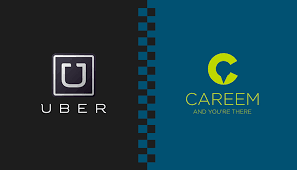 Punjab Chief Minister Shahbaz Sharif on Tuesday ordered the immediate resumption of ride-hailing services Careem and Uber while giving a 15 days deadline for registration of vehicles.
According to Punjab government's spokesman, the Chief Minister has directed the provincial transport department to get in touch with the management of both companies in this regard.
'It is to inform that the matter regarding Careem and Uber will be resolved within 15 days as per the directions of Chief Minister', said a tweet.
Within 15 days transport dept of Punjab will carry out this exercise. Sole purpose is public safety & to bring this activity in tax net

— Govt Of The Punjab (@GovtOfPunjab) January 31, 2017
In a meeting on Tuesday, members of the CM office, handling the issue, decided to set up a committee for evolving a fresh regulatory and taxation mechanism for dealing with all such operators. Till that time all the operators have been advised to carry on with their usual business, implying, the Punjab government has not banned the operation of all these companies.
Advisor to CM, Umar Saif, who is also Chairman of Punjab Information Technology Board (PITB), confirmed there was no immediate ban clamped on these operators.
He added that the government looked at the positive side of this huge facility with people getting jobs and public enjoying affordable and comfortable rides.
A notification issued by Punjab Provincial Transport Authority (PPTA) on Jan 27 reads, "It has been observed with grave concern that some companies including Careem, Uber, and A-One etc. are offering Cab Services through mobile network technology without registering the private cars with any regulatory body and without obtaining fitness certificate/route permits of these cars causing great loss to the Govt. Exchequer and also a security threat to the general public travelling through these cars."
Earlier, the notification went viral on social media inviting strong criticism from the general public and the 'partners' of these cab services.
Meanwhile, the Excise and Taxation (E&T) Punjab has sought vehicular data from all the private online cab services operating in the provincial metropolis.