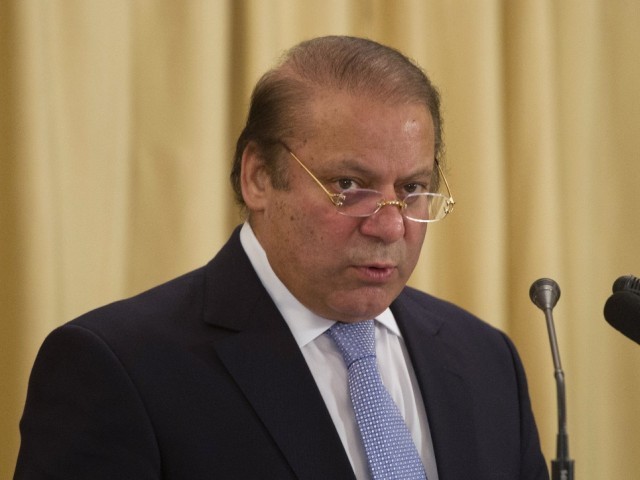 Prime Minister Nawaz Sharif will chair the National Economic Council meeting here on Friday to consider the proposed record development budget outlay of Rs 2.1 trillion for the federal Public Sector Development Programme (PSDP) and the provincial Annual Development Plans (ADP) for the next financial year.
The meeting will be attended by all the provincial chief ministers. Prime Minister Nawaz Sharif will be assisted by the finance minister, minister for planning, minister for water and power and minister for industries. Prime minister Azad Kashmir and chief minister Gilgit-Baltistan will also attend the meeting besides other senior officials.
It is also important to mention that Prime Minister Nawaz Sharif, will be physically chairing the important meeting after a gap of two years, as last year he was in the UK for medical treatment and chaired the meeting through a video link.
The Annual Plan Coordination Committee (APCC) on Wednesday had finalised a national development budget outlay at Rs 2,113 billion, including PSDP of Rs 1,001 billion and ADPs of Rs 1,112 billion for the next financial year.
APCC fixed the GDP growth target of 6 per cent for the next financial year as compared to 5.7 per cent for the current financial year. The agriculture growth target for next fiscal was set at the same level of the current year at 3.5 per cent, the target for manufacturing sector was set at 6.4 per cent and for services sector at 6.4 per cent as compared to 5.7 per cent of the current fiscal year.
According to the recommendations of APCC, an allocation of Rs 352 billion was set for federal ministries, Rs 323 billion for the the National Highway Authority, Rs 60 billion for power sector, Rs 45 billion for Prime Minister's Global SDGs Achievement Programme, Rs 20 billion for Prime Minister's Initiatives, Rs 50 billion for special federal development programme, Rs 27 billion special provision for completion of CPEC projects and Rs 7 billion for ERRA. Additionally, an amount of Rs 45 billion has been allocated for relief and rehabilitation of TDPs and Rs 45 billion for security enhancement as well as Rs 25 billion for Gas Infrastructure Development Fund.