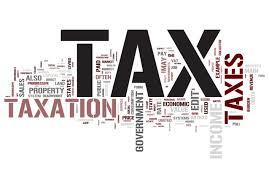 On the directives of Sindh Excise and Taxation and Narcotics Control Minister Mukesh Kumar Chawla, the department has launched a Geographical Information System (GIS) for property professional tax survey in the province. In the first phase, it has been started in Sukkur.
Addressing an awareness seminar in Sukkur as the chief guest, Excise and Taxation and Narcotics Control Secretary Abdul Haleem Shaikh said that the aim of launching the GIS for property professional tax survey was to provide better facilities to the people and it would eradicate corruption.
Through GIS, we would be able to measure exact longitude and latitude of Sukkur. He assured the tax payers that neither new tax had been enforced nor any change in rate and valuation table would be made.
He was sure that through GIS, the ownership of the property would be saved for good and no one would be able to temper it. While speaking on the occasion, Sindh Excise and Taxation and Narcotics Control Director General Shoaib Ahmed Siddiqui said that the minister had taken personal interest in introducing GIS in the province, and Sukkur was the first city and after successful completion of property and professional tax survey in Sukkur, it would extend gradually across the province.
He added, "120 yards/600 square feet residential property units had exemption and all the details of the properties will be uploaded on the geographic website." He said that the department was working on scheme after which tax payers might pay online their dues and taxes using software and they can also lodge their complaints online as well.
Chawla has congratulated the E&T department on the successful launching of GIS in Sukkur and hoped that it would facilitate the people and computerisation of the system would greatly help in the reduction of corruption and increase the revenue for the government. Senior office-bearers of Sukkur chamber of commerce and industry also attended the seminar.