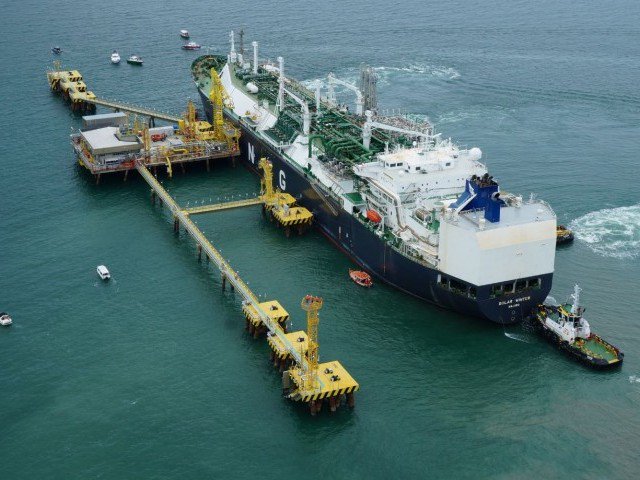 Lahore: A local newspaper reported that the country's second LNG terminal will be open by November 15th, said Prime Minister Shahid Khaqan Abbasi.
The second LNG terminal at Port Qasim has been dogged by delays, as the original completion date was set for June, the commissioning was moved from June to August and then to September.
According to the contractor, the LNG terminal is expected to be functional by November 28th, as per a request forwarded to its client Pakistan LNG Terminal Limited (PLTL).
PM Abbasi said the project won't be delayed beyond December and should be commissioned by the 15th of November. PLTL fined the contractor Pakistan Gasport Consortium Ltd $50m for the continuing delay in the commissioning of the terminal.
On the other hand, PGCT has blamed the state-owned gas entities for the delay in setting up of pipelines for transmission of gas and for a myriad of other reasons.
When queried about the penalty imposed on PGCT, he said SNGPL wasn't in a position in June to off-take the LNG, due to less demand. He added although SNGPL could file for damages against PGCT in wake of increasing demand, but for claims to be realized, the state-owned entity would have to prove consequential damages first.
He added, that SNGPL would also have to prove failure of PGCT on account of its inability to complete the terminal had cost it to not deliver and meet the gas requirements of its consumers.